In the early 1900s, thousands of people aimed to make a name for themselves in the early automotive industry. While most failed outright, there are some integral folks who should be noted in any automotive history book, even though their names didn't end up on a radiator badge. One of those men is Edward G. Budd, born on this day in 1870. His contributions to the auto industry revolve around all steel manufacturing, which he first pioneered on the railroad.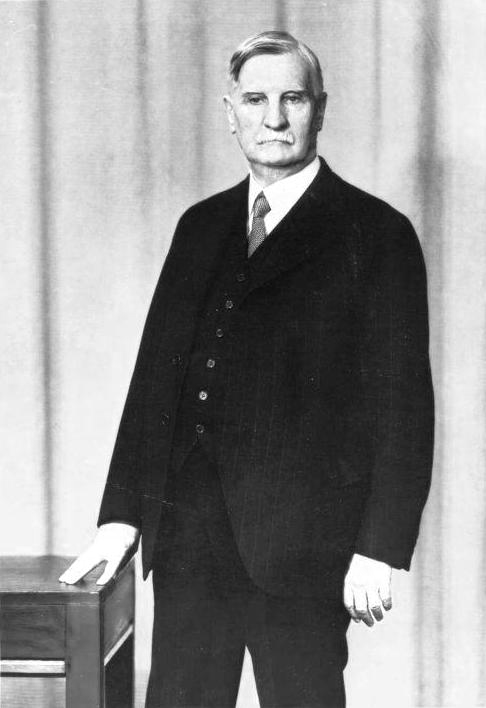 After attending a Philadelphia engineering school in 1888, Budd began a machine shop apprenticeship where he learned about pressed steel manufacturing. He eventually moved to the rails, working for Pullman. There he led efforts to build the first all steel rail car for the Pennsylvania Railroad. At the time, wood and other materials commonly made up frames, floors, roofs and other components in both trains and early automobiles. Following the launch of the steel train car, he became a superintendent overseeing train interior and trim production for Hail & Kilburn, a furniture company. In 1912 he left the position after failing to gain support for a move into the auto industry.
The first all steel car
That same year he founded Budd Company, which initially specialized in the manufacture of pressed-steel chassis frames for automobiles. Talks with John and Horace Dodge soon commenced. The Dodge Brothers would start their own automotive company after leaving Ford in 1913. When they debuted the first Dodge car, the Dodge Model 30, in 1914, it stood out for being the first production car with all steel construction, a feat accomplished thanks to Budd. The Dodge Brothers ordered some 70,000 all steel bodies, frame included, from Budd Company in 1916. This solidified, no pun intended, the steel production method of automobiles.
Edward Budd continued to innovate in the auto industry and beyond. Shotwelding is among his greatest feats beyond all steel car construction. This process, developed in the 1930s, allowed for the joining of stainless steel without damaging its anti-corrosion properties. He'd go onto co-develop the Nash 600, the first mass produced unibody-constructed American car.
The lasting efforts of Edward Budd
Beyond automobiles, Budd continued producing trains. One of his greatest being the Pioneer Zephyr, a streamlined train for the Chicago, Burlington and Quincy Railroad. He also manufactured the Bazooka during World War II, along with the rifle grenade. These inventions made by Edward Budd are among his last. He passed away in 1946. However, his company continued to produce many different items, ranging from stainless steel train cars to plastic body panels that could be found on cars such as the Pontiac Fiero in the 1980s. Budd Company became part of Budd Thyssen in 1978, and in 1999 a part of ThyssenKrupp Budd. in 2006 the company sold its body and chassis operations to Martinrea International. After operations shut down, Budd filed for bankruptcy in 2014.