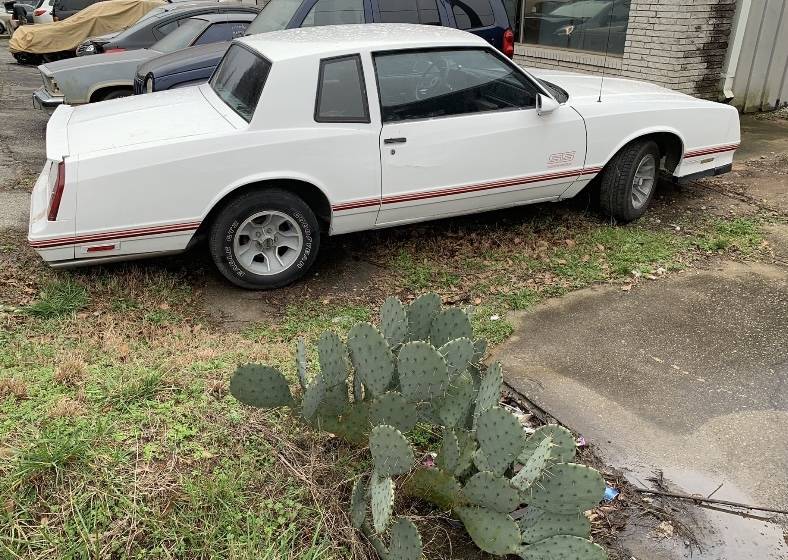 Listed just minuted ago, this 1987 Chevy Monte Carlo SS for sale could be yours for a handsome price of just $2,000! This isn't some rust bucket either. Hailing from the wealthy Seattle suburb of Bellevue, it may actually be the case that some tech-bro got in over their head and decided to offload their high school dream ride and opt for a 911 or whatever mind numbing super car they can afford with whatever high six figure salary they make designing fictional worlds. Or not. But whatever the story is with this car, it's a good deal on a car that is growing in popularity. Links to the listing below.
The history of the Chevy Monte Carlo dates back development during the the 1960s. It first hit showrooms for the 1970 model year after John DeLorean introduced it to the masses in September of '69. GM branded the coupe as as Chevrolet's first personal luxury vehicle (Thanks, T-Bird). Unlike the Thunderbird, it remained a two door for the entirety of its life, which spans six generations between 1970 and 2007, including a gap from 1988 to 1995. What we have here is a fourth generation Monte Carlo for sale. While the seller doesn't offer a ton of info, there is enough to see this is a good deal on a driver quality car.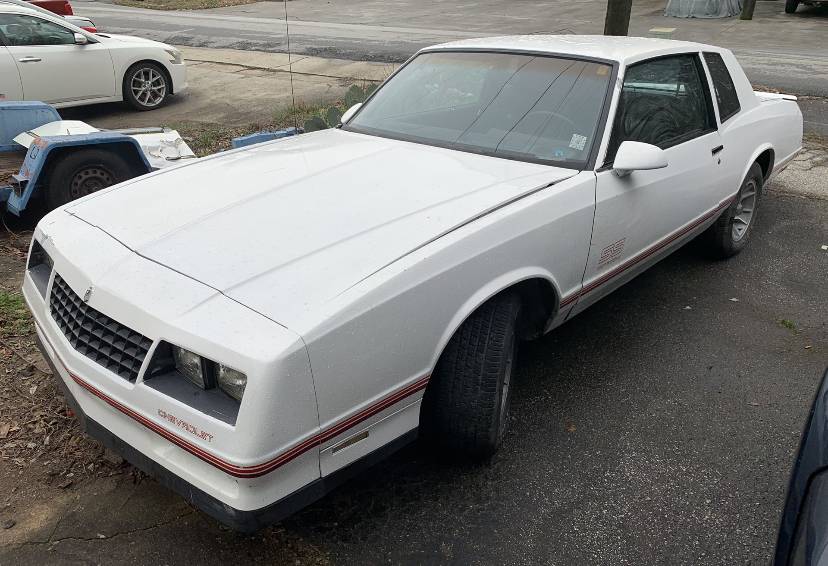 1987 Monte Carlo for sale
In 1987 just 39,251 SS Monte Carlos left the factory. Of those, 6,052 were Aerocoupes. This is not one of those, unfortunately, or fortunately, depending on if you prefer rarity or style. What we do know about this car is that it retains its original 305 V8 and automatic transmission. The car does run, but could benefit from some tuning, according to the seller, as it has been sitting. They mention the odometer shows 68,000 miles or so, but it's a five digit odometer. That of course means the mileage can't be verified without further research. However, given the condition of the vehicle, it may not be farfetched to believe the clock hasn't turned over.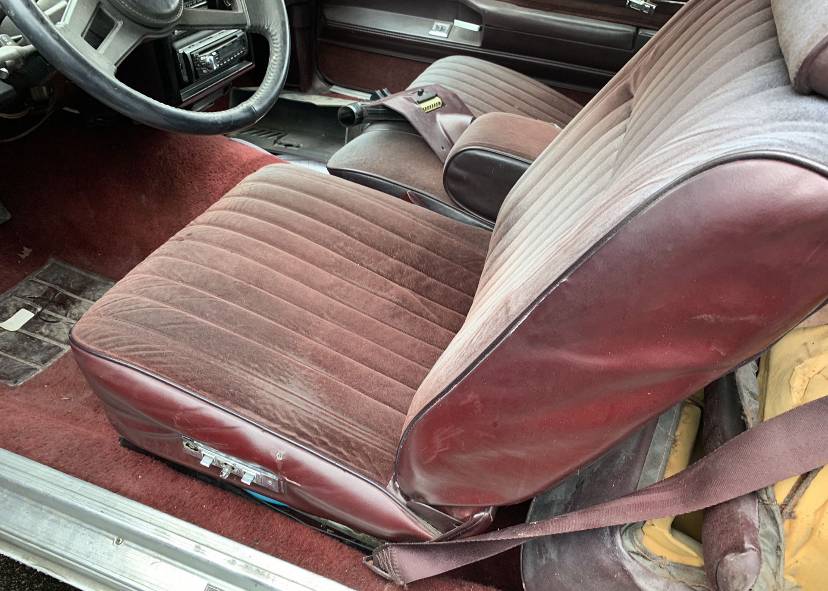 On the inside of the car you'll find luxuries such as power seats, locks and windows. The available photographs do show an interior in relatively good condition. There's door cards look good sans perhaps some missing trim on the hold-on handle. There's minimal wear on the plush front seats and the carpet still appears to be in good shape too. We can see a CD player has been added to the dashboard, an easily reversed feature if you're into originality. There's no proper photo of the backseat, but one picture does make it look like something is going on back there that shouldn't be. See above.
How much is a 1987 Monte Carlo worth?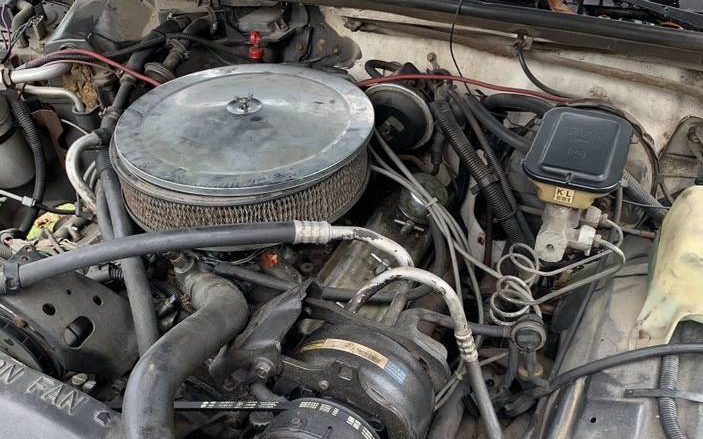 Under the hood we see the 5 liter, 305 cubic inch V8. From the factory it would have produced 180 horsepower sent to the wheels through a four speed automatic transmission. While the seller mentions it runs, it's hard to get a sense of how well. There does look to be a newish belt wrapped around the alternator.
Beyond that, they also make no mention of brakes, suspension, electrical issues or any other systems. But at $2,000, it may be worth the risk, especially if you're handy. They do state there is no rust and browsing the photos, none is spotted. So that's a plus, given this car is hailing from the rainy state of Washington. The body as a whole appears to be in quite good condition, with original badging still present.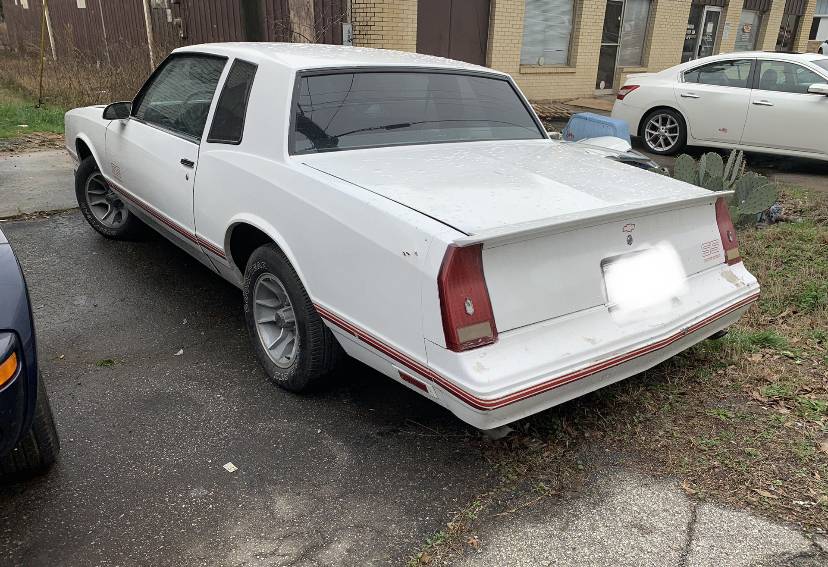 So what's it worth? According to Hagerty's valuation, a 1987 Monte Carlo in good condition is worth $17,000, up from $13,000 about a year ago. If that holds true, this is a steal! Once again, I wonder why I am not in my car on my way to look at this thing. Alas, I am not, so you should be. Check out the full ad for this 1987 Chevrolet Monte Carlo for sale on Craigslist near Seattle and then let us know if you brought it home. This is a true deal on wheels.