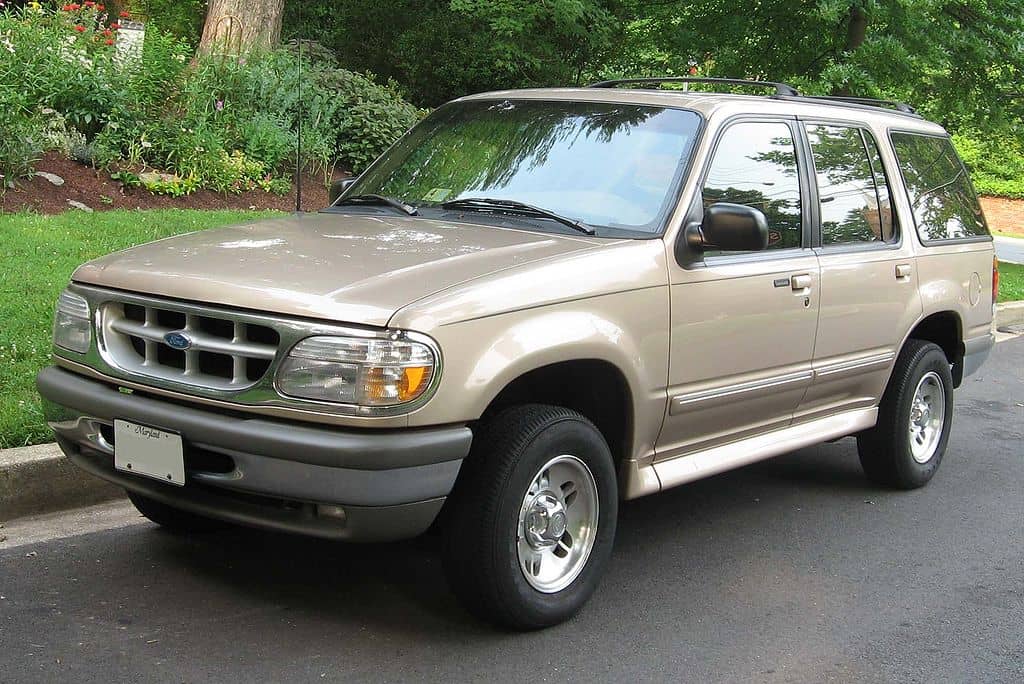 On August 9, 2000 tire manufacturer Bridestone announced a staggering recall of 6.5 million tires due to tread-related issues. This came in response to a series of accidents and fatalities linked to specific tires made by its Firestone brand. Investigators ultimately identified these tires, commonly installed on new Ford Explorer SUVs, as dangerous.
The Culmination of Safety Concerns
Leading up to the August 9th announcement, a series of events had already sparked concerns about the safety of Bridgestone's tires. Over the course of a few months, reports of accidents involving tread separation began to surface, raising alarms within the industry. The National Highway Traffic Safety Administration (NHTSA) was investigating these accidents, trying to uncover the root cause of the tread separation issue and its potential impact on drivers' safety.
Two days before Bridgestone's announcement, the NHTSA released a statement linking hundreds of accidents and at least 46 deaths to problems with the tread on Bridgestone/Firestone tires. The agency's findings pointed to tread separation as the primary issue, indicating that the tread could separate from the tire's casing while the vehicle was in motion. This phenomenon could lead to loss of control, accidents, and as indicated, fatalities.
The Firestone Tire Recall Decision
Amid mounting pressure and growing public concern, Bridgestone/Firestone took a significant step on August 9, 2000. The company decided to recall 6.5 million tires, specifically its model ATX, ATX II, and Wilderness AT tires. This recall was aimed at addressing the tread separation problem and preventing further accidents. The scale of the recall was staggering, highlighting the seriousness of the issue and the urgency to protect drivers and passengers.
The recall was not without its challenges. Replacing millions of tires across various vehicle models required a massive coordination effort, testing the manufacturer's ability to manage such a crisis. Bridgestone/Firestone's reputation took a hit as public trust wavered due to the scale of the recall and the high number of accidents and deaths associated with their tires.
The Aftermath and Industry Impact
The Bridgestone tire recall of August 9, 2000, had a profound impact on the automotive industry. It prompted heightened scrutiny of tire manufacturing processes, quality control, and safety standards. The incident also led to increased awareness among consumers about the importance of regular tire maintenance and inspection. Via various sources, vehicle owners received encouragement to check their tires' condition and pressure regularly to minimize risks on the road.
Additionally, the recall underscored the importance of collaboration between tire manufacturers, automakers, and regulatory bodies to ensure the safety of vehicles and their components. The NHTSA's role in investigating and addressing safety concerns was further highlighted, emphasizing the need for timely and thorough investigations to prevent potential hazards.