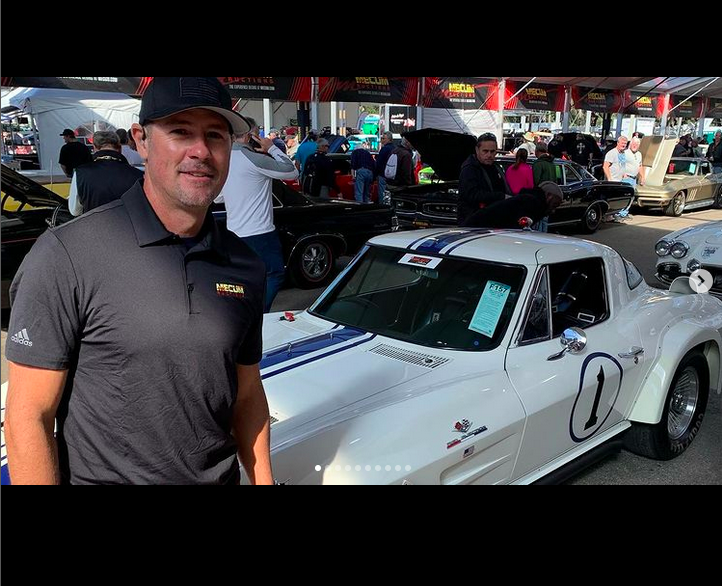 Chris Jacobs, host of multiple automotive television shows, is celebrating his birthday today. Well known as a co-host of Overhaulin' with Chip Foose, Jacobs' resume is one of envy for any car guy or gal. But before jumping into the spotlight, the Chicagoland native first attended law school, ultimately earning admittance to the state bar of California in 1995. Around that time his on camera career began to take off.
By the early 2000s, Jacobs landed roles in both film and TV, including a guest spot on Two and a Half Men. Then in 2004, TLC tapped the gearhead to co-host Overhaulin'. When that show went on its first hiatus he became a presenter on The Insider and then later for Entertainment Tonight. When Overhaulin' returned in 2012, Jacobs jumped back in the driver's seat with it. During its second run, he also became a presenter for the NFL Network and for many of Discovery Channel's special events. In 2014 he made his Barrett-Jackson debut and the next year began filming as the co-host for TLC's Long Lost Family.
A little known fact: Jacob's also participated in the filming of the never before aired pilot of Garage Squad, which recently wrapped up its eighth season. Chris remains busy in the automotive entertainment world, but according to his Instagram, he's very much looking forward to meeting his first child with fiancee Vanessa Garcia in the coming months.