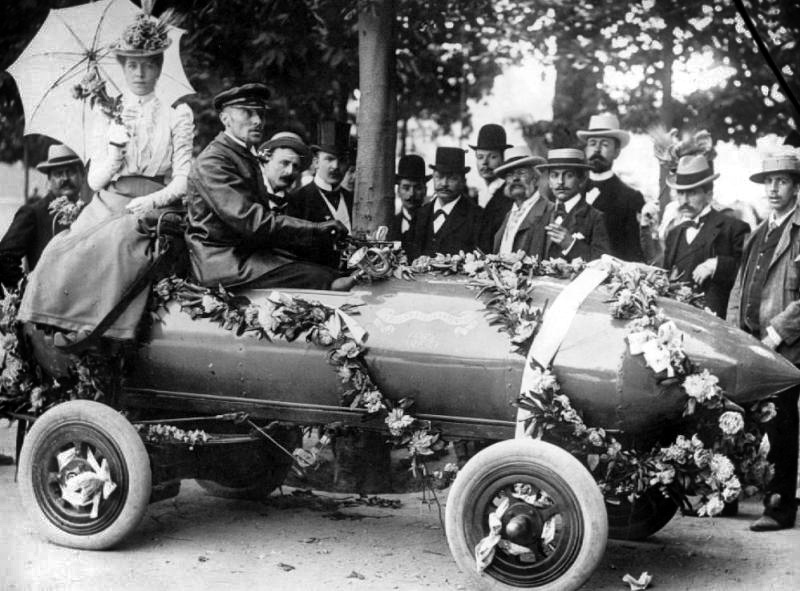 Belgian driver Camille Jenatzy was a force behind the wheel in the earliest days of auto racing. At the time, the sport was among the deadliest activities humans participated in, but he finished race after race unscathed and often at the front of the pack. Knowing how dangerous it was, he predicted he would die in a Mercedes, his preferred racing vehicle. This fearless racing style also allowed Jenatzy, known as The Red Devil thanks to his red beard, to set the land speed record on three different occasions.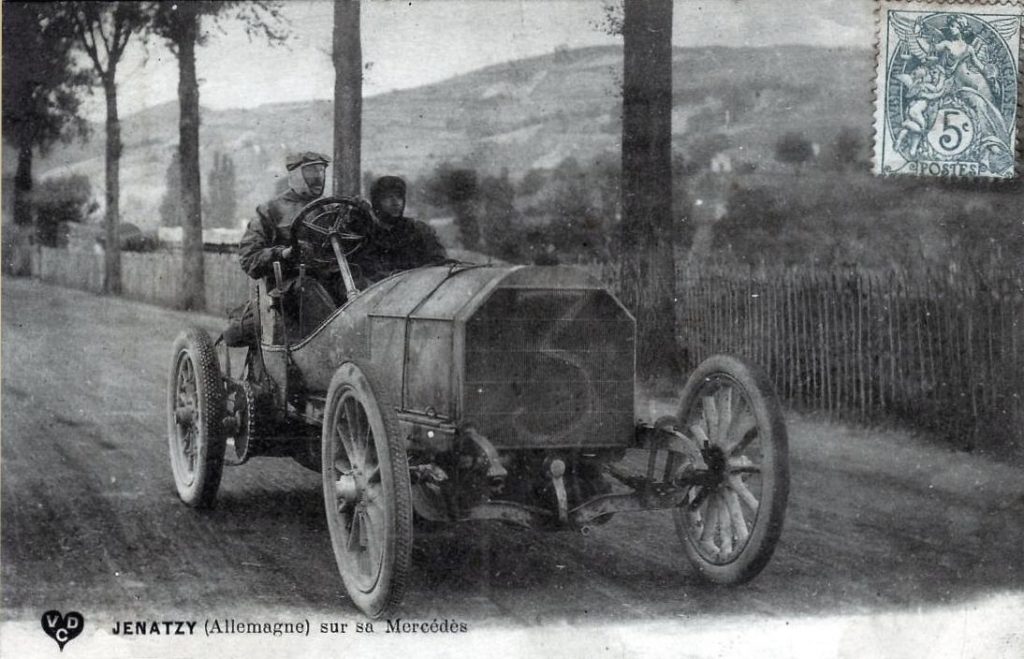 The first record came on January 17, 1899 at Achères, Yvelines, outside of Paris. Driving a CGA Dogcart he reached a speed of 66.66 km/h (41.42 mph) over one kilometer. Gaston de Chasseloup-Laubat broke his record that very same day. Ten days later Jenatzy retook the record with a top speed of 80.35 km/h (49.93 mph). Chasseloup-Laubat again broke his record, hitting 92.78 kilometers per hour (57.65 mph) in a Jeantaud that can nearly be described as aerodynamic. Jenatzy decided to put an end to the madness and went about constructing the first purpose-build land speed racer.
Camille Jenatzy and the first car to go 100 km/h
The result was the La Jamais Contente, which translates in English to The Never Contented. The ~68 horsepower electric car with a bullet-shaped body crafted from the alloy partinium by carriage-maker Rothschild would shoot Jenatzy off the starting line April 29, 1899 and propel him into the record books. When he crossed the kilometer line traveled at 105.88 km/h (65.79 mph). This marked the first time a car and a person had traveled faster than 100 km/h (60 mph). The record stood until 1902 when Léon Serpollet topped it. The car exists today and is on display at the auto museum in Compiègne, France.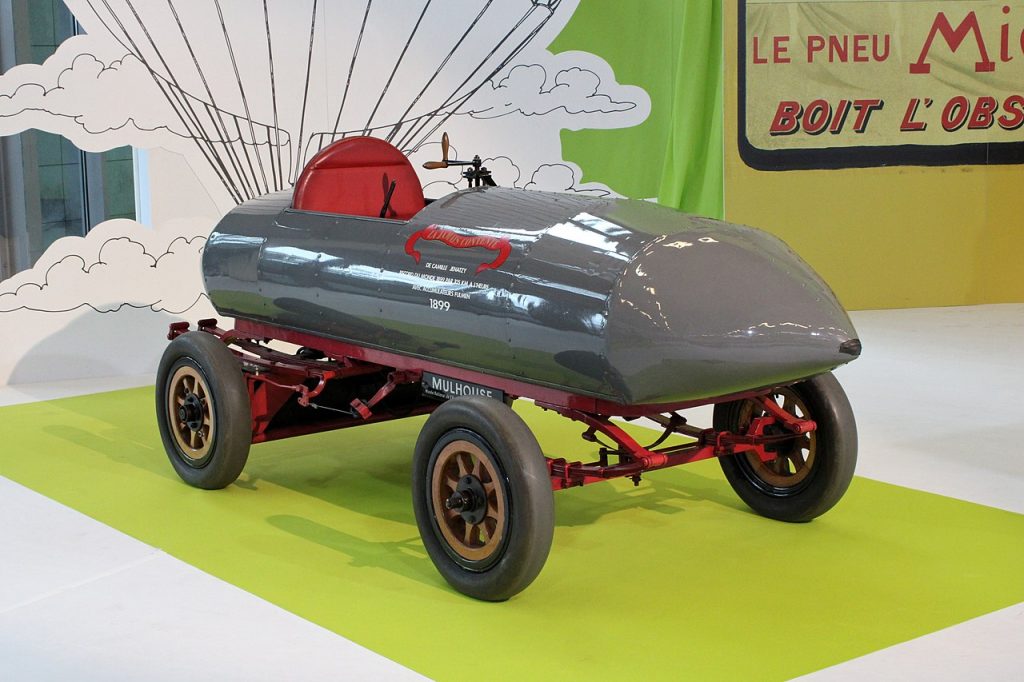 Despite being active in the deadly sport of auto racing, it wasn't what would take his life. On this day in 1913 Jenatzy hid behind a bush and made animal noises while on a hunting trip with friends. It seems to have been not so ellaborate prank designed to scare them. Apparently he mimicked animals quite well, as things backfired. Alfred Madoux fired into the shrubbery, striking him. They immediately placed him into a Mercedes and dashed him to a hospital. He bled out and died on the way, fulfilling his own prophecy of dying in a Mercedes.