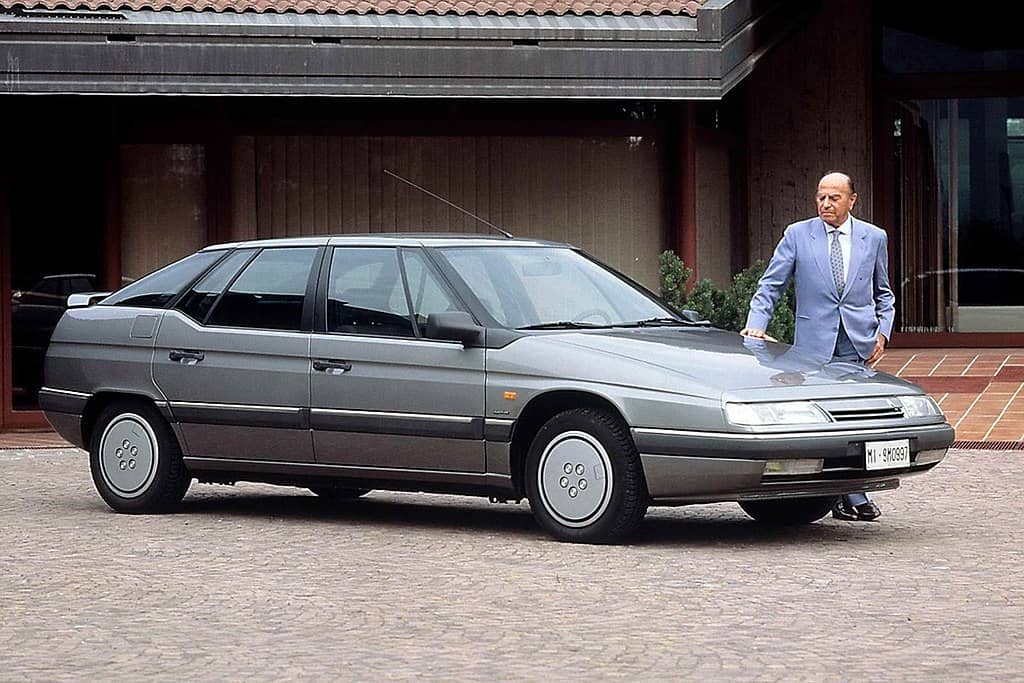 The Citroën XM, which launched on this day in 1989, holds a significant place in automotive history. Designed by Nuccio Berton, of the renowned Italian design firm Bertone, this hatchback saloon stands out as the world's first production car to boast a pioneering suspension system that ingeniously merged the intelligence of electronics with the remarkable power and adaptability of hydraulics.
It started with the DS
The story of the Citroën XM can be traced back to its predecessors, as it inherits its groundbreaking suspension technology from the iconic Citroën DS. Introduced in 1955, the DS revolutionized the automotive industry with its self-leveling hydropneumatic suspension system. This innovative technology allowed the car to maintain a constant ride height, ensuring exceptional comfort and stability regardless of load or road conditions.
Building upon the success of the DS, Citroën sought to create a modern and sophisticated successor that would embody the brand's commitment to innovation and elegance. Thus, the Citroën XM came to life, featuring a sleek and aerodynamic design penned by the esteemed designers at Bertone.
Citroën XM features
Like the DS, the XM again revolutionized suspension. Combining the benefits of electronic control with hydraulic components, its cutting-edge system continuously adjusted the car's ride height and damping characteristics to provide a truly unparalleled driving experience. It ensured a silky smooth ride, remarkable stability, and precise handling, making the XM a class-leading luxury vehicle in terms of comfort and dynamic capabilities.
Over the course of its production, the Citroën XM underwent several updates and improvements, further refining its design and features. Its spacious and well-appointed interior showcased Citroën's dedication to craftsmanship and attention to detail, offering a luxurious environment for both driver and passengers.
The Citroën XM enjoyed a successful production run, captivating automotive enthusiasts and customers alike with its innovative technology and striking design. Its remarkable suspension system set new standards for ride comfort and handling dynamics in the luxury car segment, solidifying Citroën's reputation as a pioneer in automotive engineering.
End of the line
As time went on, the XM eventually made way for its successor, the Citroën C6, which carried the torch of Citroën's commitment to luxury and technological innovation. The C6 built upon the XM's achievements, offering a refined and distinctive design, along with advanced features to cater to the evolving demands of discerning drivers.
Although the Citroën XM is no longer in production, its legacy lives on. It remains a testament to Citroën's unwavering pursuit of automotive excellence, pushing the boundaries of engineering and design to create groundbreaking vehicles that redefine the driving experience. The XM's combination of innovative suspension technology, elegant aesthetics, and luxurious comfort continues to inspire the automotive industry to this day.