This week's Top 5 classic Craigslist cars for sale is a project vehicle edition. We span decades and continents to bring you this list. If you see something you like in the video below, scroll down to find the links to each listing where you can contact sellers or find out more about each ride.
Craigslist Project Cars for Sale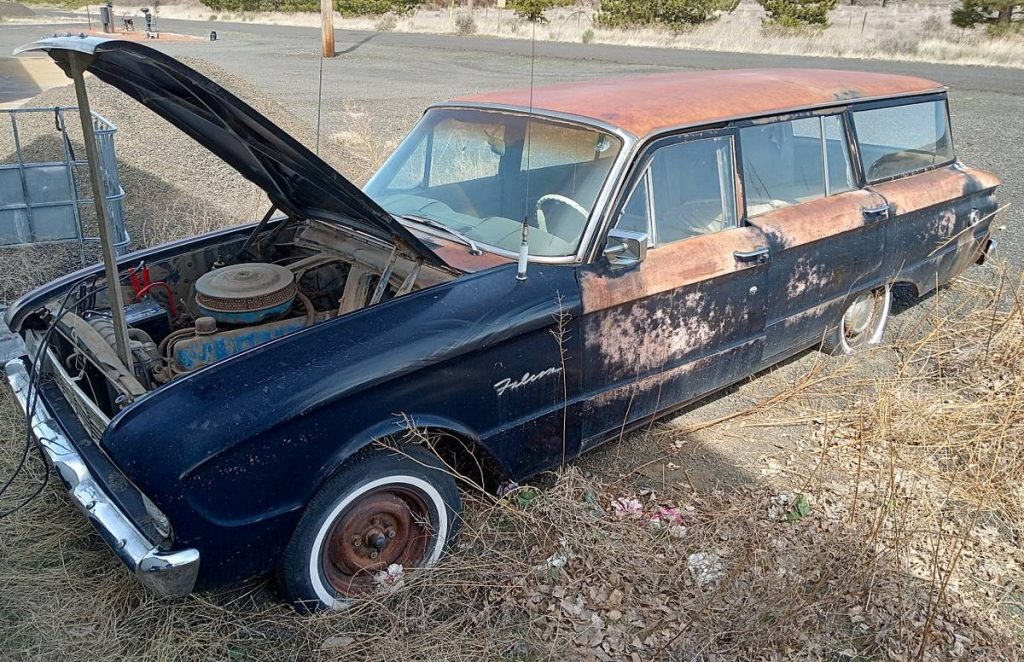 1960 Ford Falcon Wagon – This unique wagon is located near Spokane, WA. It's a first year Falcon, which came in a variety of body styles. This one has the original 144 cubic inch straight six equipped, which doesn't run. However, it comes with a rebuilt 170. It's listed for $3,200.
1964 International Scout 80 – Here's a 4×4 that you don't see every day. This one has a 283 Chevy V8 that ran when parked a few years ago. The seller intended to install a 304 International V8, but never got around to. You can do that, if you want, as it comes in the sale for $6,500 near Tampa.
1963 Buick Riviera – For $8,000 you can take this 401 Nailhead V8 equipped Buick home from Omaha. It does run but needs plenty of work. However, it's got a lot of new parts already installed, including brakes and suspension.
Corvette powered 1985 Toyota Supra – What an interesting build. Stuffed under the hood is a LT1 V8 from a 1992 Corvette. This thing runs and drives but is a ways off from being truly roadworthy. You can finish the job for just $5,000 if you make your way to New Orleans.
1949 Ford F1 for sale – Here's a cool old truck for sale that needs a little help getting back on the road. Under the hood is an original Flathead V8 that doesn't run. Many new parts are included in the sale and the interior already has seen some updates. Bring it home from New Mexico for a reasonable $7,500.