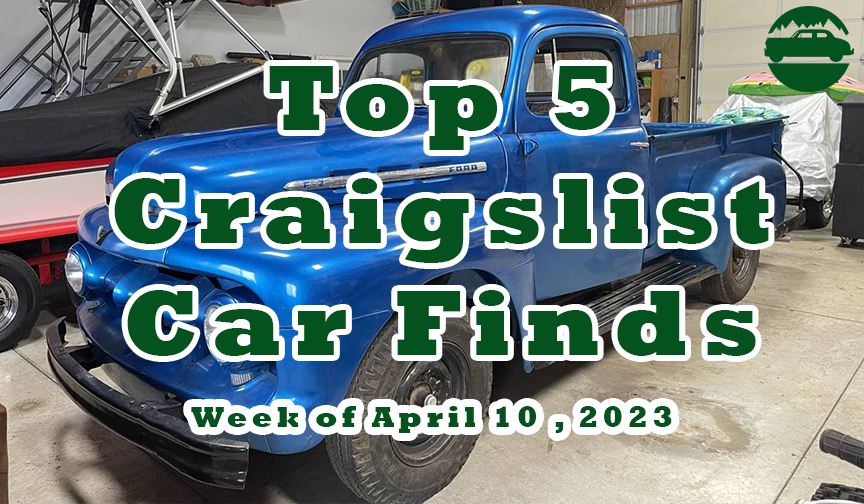 This week we found some interesting project cars, some in much better shape than others. All of them need a bit of this and that, per usual, but they are pretty good deals given the condition they are in. Which of these is your favorite classic car for sale on Craigslist? Personally, I like the Ford F2. Watch the video and then find links to each listing below.
Cheap Craigslist Classic Cars for Sale
1941 Chevy – This old hot rod needs a bit of aesthetic work but it's a solid start to a build. At this price, it'd be a great cruiser as is. It's listed for $9,500 near Columbus.
1974 Ford van – This shorty van for sale could be an awesome cruiser for someone looking for a shaggin' wagon. It doesn't run, but it's all there. Bring it home from New Mexico for $7,500.
1959 Austin Healey Sprite for sale – This bug-eye Sprite runs and drives but could certainly benefit from some restoration work. Find in for $7,900 in Syracuse. That's a pretty good deal!
1967 Lincoln Continental – This luxury land yacht is all original except for the respray of the same color. It looks pretty clean, but it isn't running at the moment. Drag it home from Dallas for $6,500.
1951 Ford F Series – This '51 Ford F2 appears to be in good shape and has many new parts. It does need a head gasket, but otherwise appears ready to go to work. It's a steal at $7,600.