As a kid, the mere chance of the popular kids seeing you exit a street legal elephant at school could have been enough to ask mom to drop you off down the street from the school. Then high school comes around and dad drops the keys to the family hauler in your hands. "It's all yours, pal. Take good care of her, he says." A suitable response of "Gee, thanks pop," is all that floats from your mouth. All hope of roaring into the parking lot in a street machines have been completely squashed by the two tons of steel, rubber and probably fake wood that now sits in the driveway. But hey, wheels right? Fast forward to today, ten bucks says you wish you still had that car. The rise of station wagons is among us! These 5 station wagons for sale on Craigslist are just a few of the potential projects waiting to be resurrected!
1978 Ford Pinto Wagon – $5,800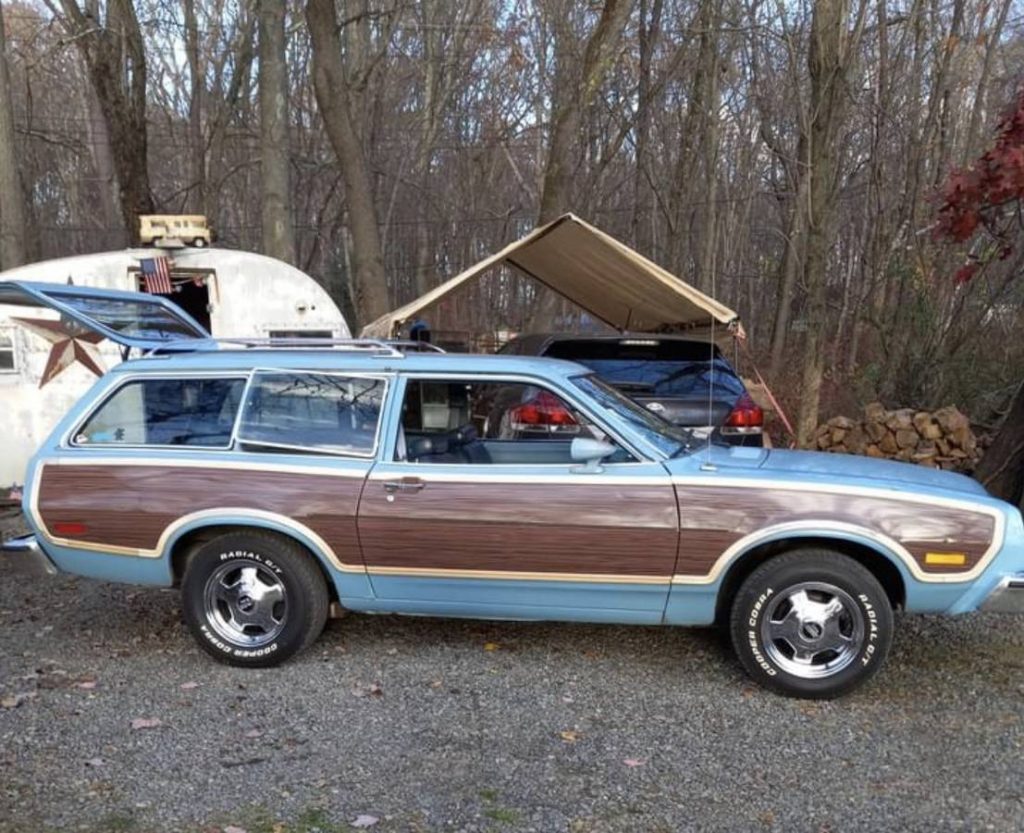 For most folks, a wagon is something that has four doors, sits 7, 8, or even 9 and has about as much style as a penguin (faux suit, anyone?). That doesn't have to be the case, as this 1978 Ford Pinto demonstrates. Sure, Pintos have a reputation for exploding, but this one is simply an explosion of cool. Powered by a 2.3 L four banger backed by a 4 speed transmission, you won't be going anywhere fast, but you'll get there comfortably with AC. Inside and out, from under the hood to the faux wood, this Ford Pinto for sale in New York appears in solid shape, aside from a bit of roof rust.
1983 Mercedes-Benz 300TD Wagon – $3,500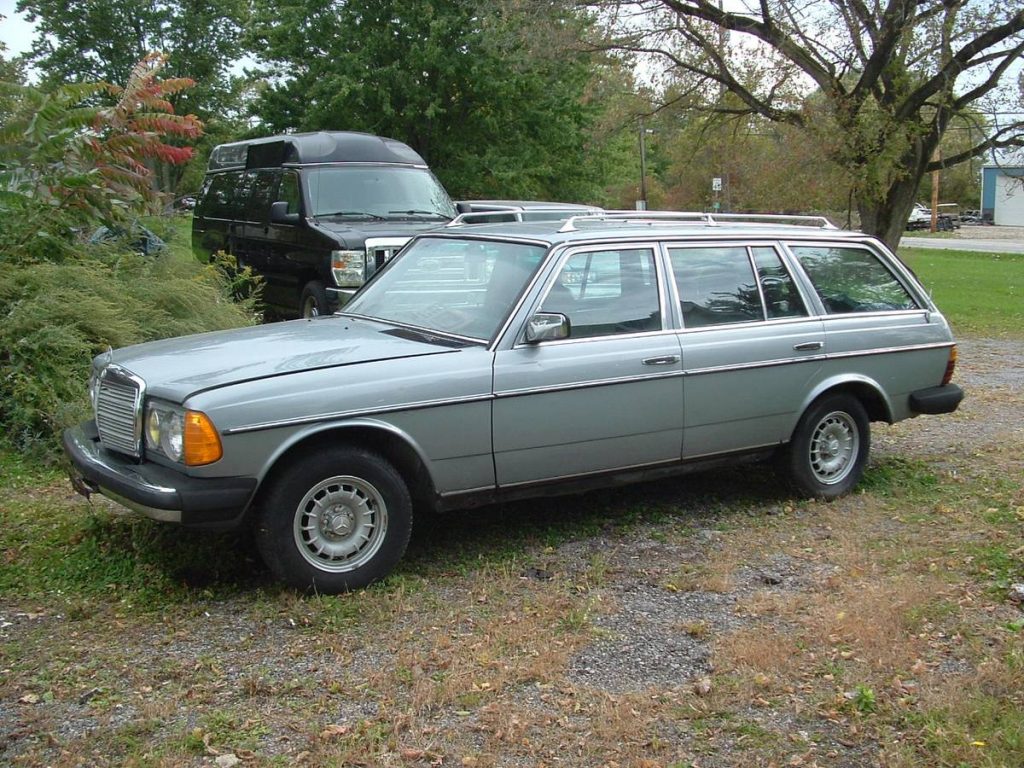 If the Pinto is not classy enough for you, this 1983 Mercedes wagon ought to do the trick. With seating for 7 and no mechanical issues to speak of, you'll be the talk of the town in your turbo diesel wagon. After 187,000 miles, one might expect the rust in the rockers and other minor flaws dotting this fine piece of German engineering. Heck, it even comes with replacement rocker panels. If the owner is telling the truth, the reality is that this car is unmolested and ripe for restoration or daily driving.
1961 Chevrolet Corvair Wagon – $4,500
Chevrolet's response to imports, particularly the Volkswagen Beetle, was the Corvair. Featuring an aircooled, rear mounted engine, the Corvair came in a variety of body styles, including a wagon. This 1961 Chevy Corvair wagon, a second year model, is begging to get back on the road. While it's been off the the road for more than two years, it's likely that everything you need to get it moving again can be found at the local parts store. This one certainly needs a helping hand, but the reward at the end of the restoration tunnel is a fine piece of Americana. On the plus side, the glass is good. Also, if you buy this, there's a lot of cool cars in the background, be sure to check them out.
1972 Volkswagen Squareback – $3,500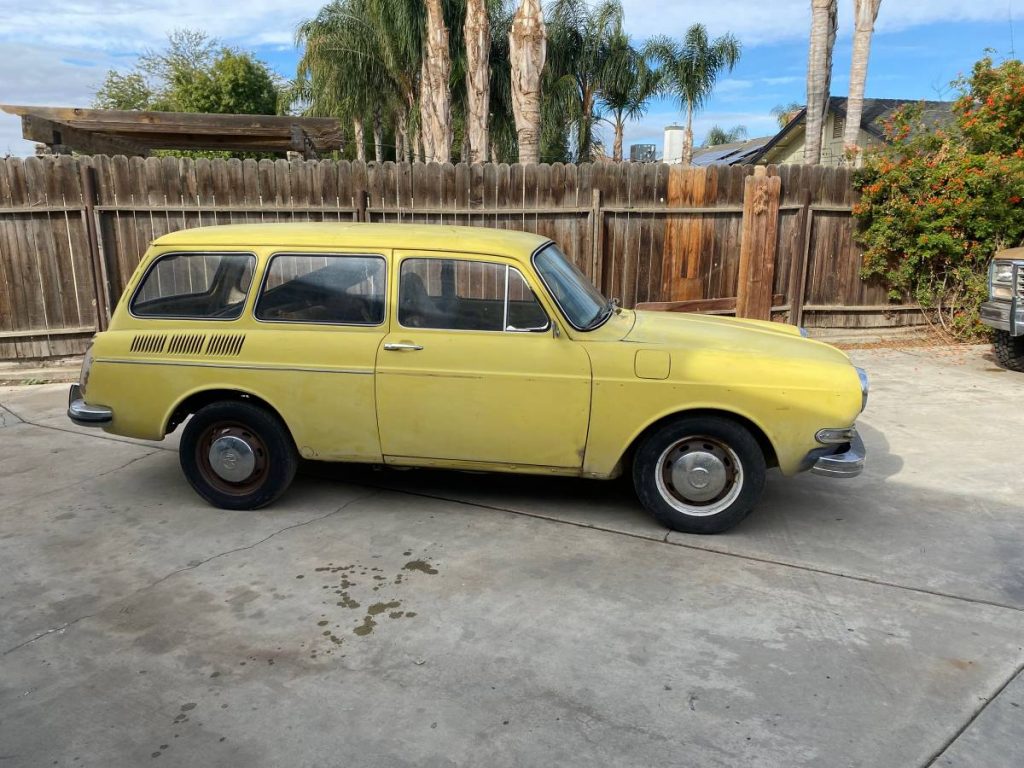 When introduced for 1961, the Squareback, along with the Notchback and Fastback, collectively made up the Type 3 VW family. The vehicle's diversified the company's lineup while retaining its hallmark engineering, including its aircooled, rear-engined layout. This 1972 VW Squareback for sale has a running engine, presumably a 1600cc, and is even equipped with AC. While it has a few dings and dents, the seller claims its rust free. Hailing from California, that could very well be true. With classic VW prices constantly rising, this is a hard to beat price.
1969 Chevrolet Chevelle Wagon -$10,000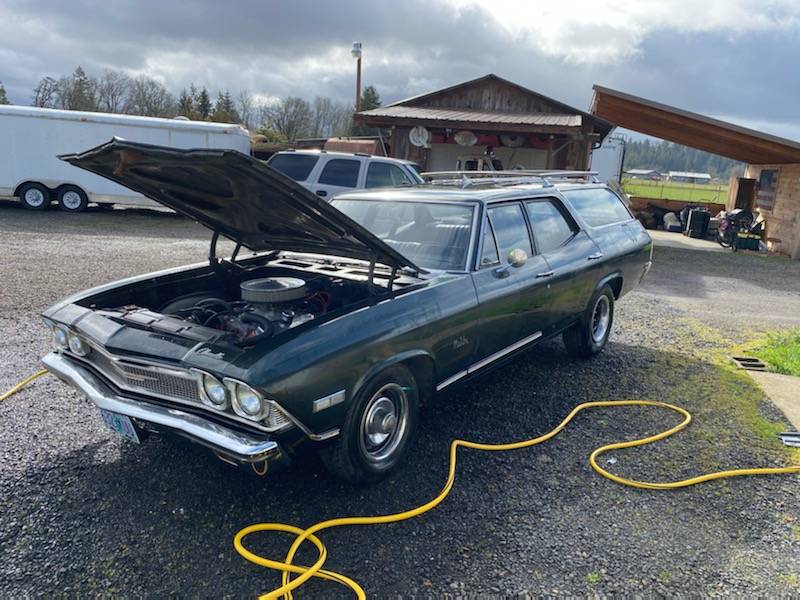 Here we go! No we are talking! Big land yachts of the 1960s and 1970s are likely what come to mind when wagon enters the conversation. However, we musn't forget that this era of automaking was filled with horsepower and big tires, even when it came to some wagons. This 1969 Chevrolet Chevelle wagon for sale is powered by a rebuilt 396, but what makes it even cooler: a 4 speed manual transmission. Now, for ten grand you can't expect perfection. It has its flaws and needs some assembly, no doubt. But with muscle car prices shooting through the roof, perhaps a wagon is the way to go. It certainly makes buying a Chevelle more attainable for many.
Station wagon popularity is on the rise and these five skim the surface of what's out there. Do any of these tickle your fancy or is a refined Country Squire more your style? Whether it's nostalgia that drives your desire for a wagon, or you need a place to sleep, there's certainly a Craigslist station wagon for every one. Let us know if you buy one of these!