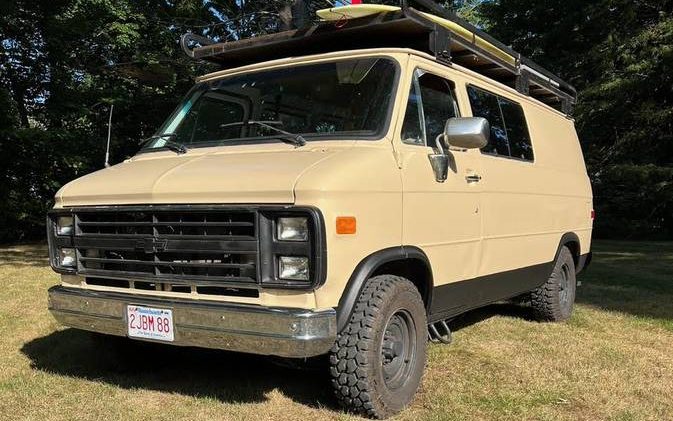 Sure, muscle cars are great, but have you every driven a van? Sure, you won't be going anywhere fast, unless you opt for a turbo minivan (more on that in a second), but you'll generally get wherever you're going in comfort. But let's face it, vans are so much more than transportation. These are living rooms on wheels, or whole houses if you're crafty enough and into the whole van life thing. I mean, if you're going to hit the road for the long haul, a crafty van is the way to go. To build your perfect getaway van, you'll need to start somewhere. Check out these cheap vans for sale on Craigslist, all of which could be the perfect base for your next van build. And no, there are no Sprinter Vans here. Look around, bruh.
1965 Chevrolet Corvair van for sale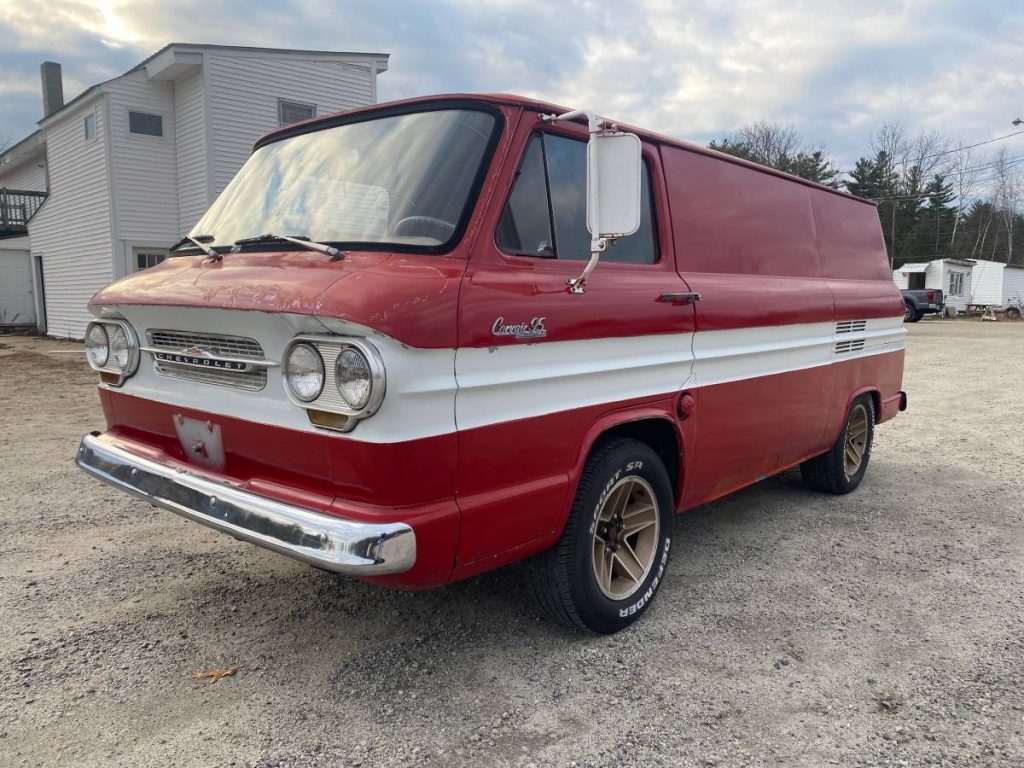 The most expensive vehicle on today's list is this 1965 Chevy Corvan panel van, coming in at $9,995. If that seems like a lot, well, ten grand is a lot for most people, so you're not wrong. But it's going a long way if you purchase this rare van that features an air cooled 6 cylinder and a 4 speed manual transmission. The seller claims it's an older restoration and aside from the peeling paint, it doesn't look half bad on the outside. Depending on your goals, it could be serviceable as is. Limited interior pics also show a work in progress, but at least this is a driveable project. Find this van for sale on Craigslist a bit north of Boston.
1989 Dodge Caravan Turbo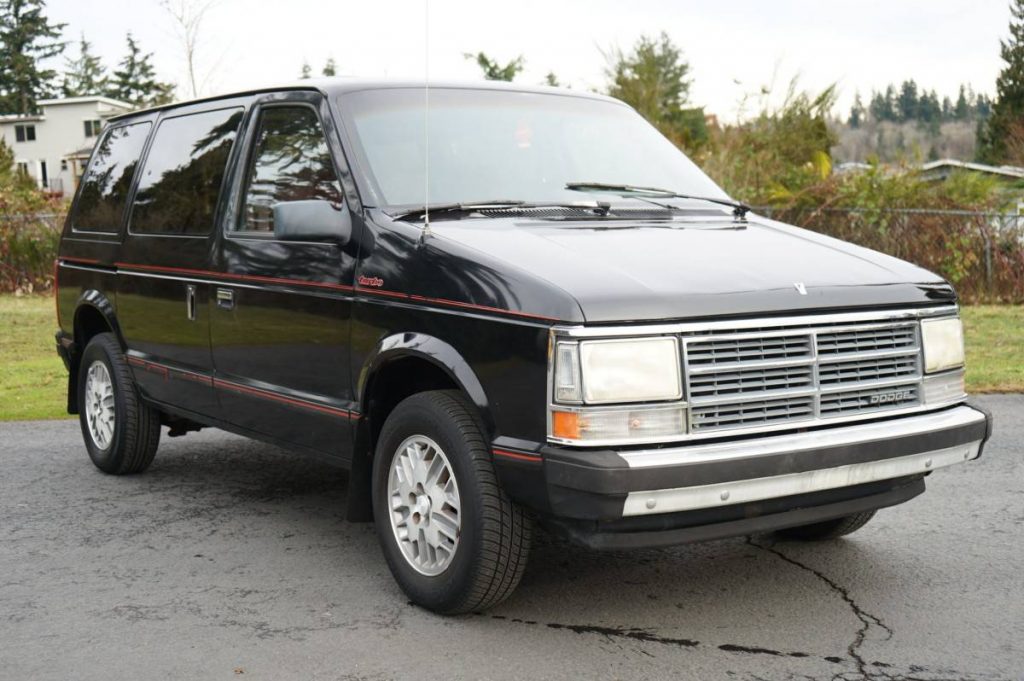 You say you don't like minivans, eh? Well feast your eyes on this turbo Dodge Caravan with less 75,000 miles on the clock. It was these early Chrysler minivans that helped save the company and today it could save you some money too, at least compared to the cost of a new car. At just under $8,000, you could be the envy of the soccer moms or hippie car folk. I mean, check out that plush red interior and faux woodgrain. That black paint job that can't possibly original, can it? This author can't recall seeing one of this in black before. Why am I not on my way to Edmonds, Washington to buy this right now?
1971 Volkswagen Westfalia Camper Bus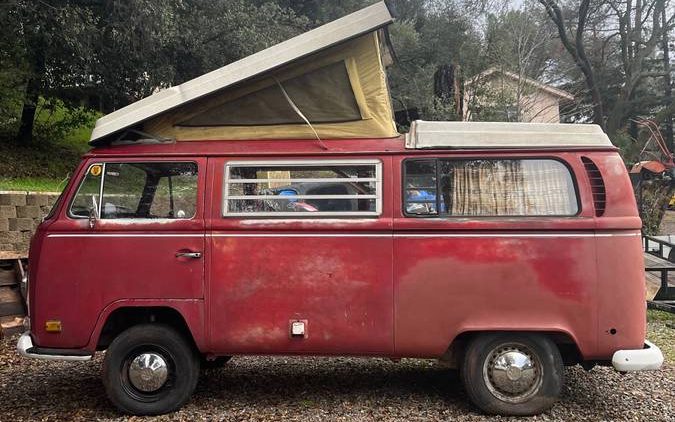 If you're looking for a VW camper for sale that could be your next Volkswagen project, this is certainly one to look at. It hasn't been on the road in seven years, but it isn't a rusty mess either. At $8,000 you're investing a lot up front, but with parts readily available for every corner of this VW Bus, it might still make sense if you're handyl It seems a failed attempt to replace the ignition took this one off the street, so it may not be too difficult to get it moving again. If you've got the Folsom blues, you're in luck, because that's where you'll find this VW van for sale on Craigslist.
1985 Chevrolet G20 Van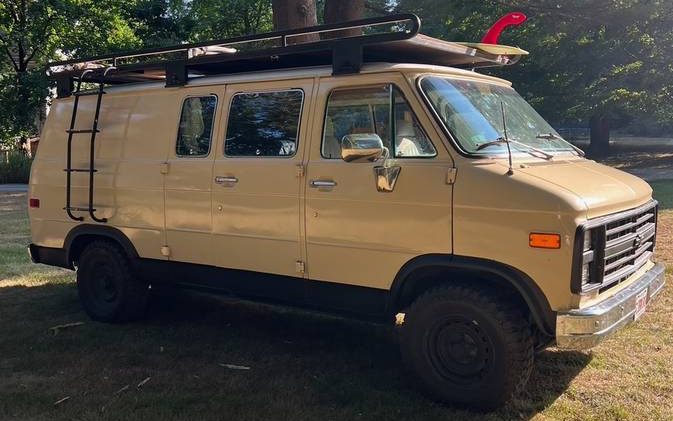 I am quite fond of this old G20s, as I used to drive one of similar vintage in my late teens. Mine was all shades of brown and tan on the inside and out, leading me to name it the Kangaroo Pouch. This G20 for sale in Massachusetts is listed for just $6,500, and with all the work that's been done to it, that seems like a pretty sweet deal. This one is powered by an original diesel engine and has just 120,000 on the clock. The custom interior is adventure ready and the a host of new parts shows the current owner really enjoyed the vehicle. Don't miss the rooftop deck! Alas, it's old and not perfect, as the seller implies, but with a little elbow grease you'll be enjoying your own Kangaroo Pouch in no time.
1968 Dodge A100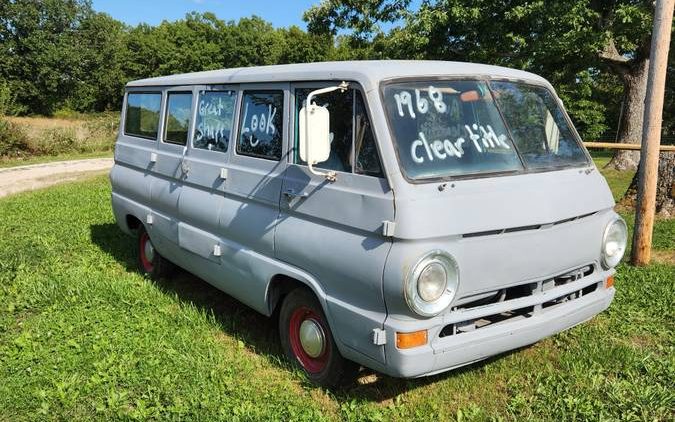 If you want to live out your childhood dreams of driving the Scooby Doo van, this is a good place to start. This 1968 Dodge van needs plenty of work, but the results could be very worthwhile. With a small upfront investment of $2,300, you'll be well on your way to playing Shaggy (he's the best and you know it.) The ad is a bit limited though, so you already have a few mysteries to solve if you choose to pick this up from Craigslist in southern Missouri.
1952 Ford Bread Van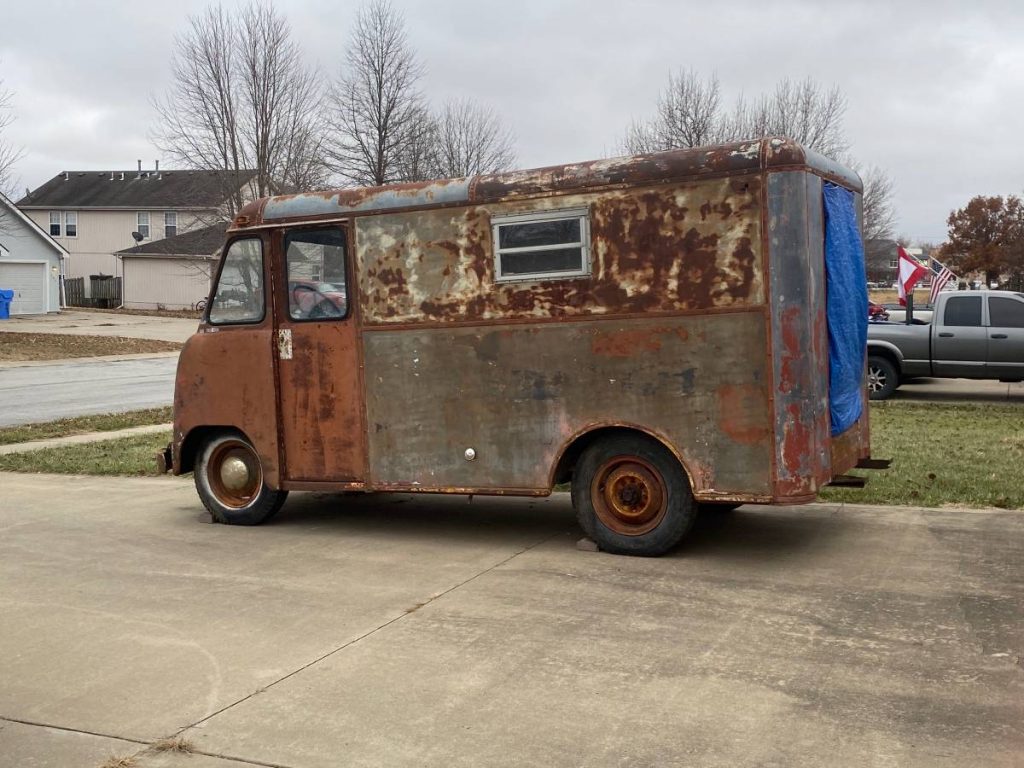 The biggest, oldest and cheapest van on this list is this 1952 Ford Delivery Van, or as some may call it, a bread van. Whatever language you select, there's going to be a few swear words involved because this is one heck of a project. The seller doesn't say a whole lot, other than the body is in awesome shape (is it, though?) and that the original six cylinder does not run but is not seized. Let's just call it a blank slate, shall we? It could be yours for just $1,800 on Craigslist in Tonganoxie, that's outside of Kansas City if you didn't know.
Whether you're looking for a restoration a project, a unique hot rod to build, a rad daily driver or a van to turn into an overlanding rig, this list has a little something for everyone. Stay tuned for more cool cars for sale and if you have a vehicle you'd like featured, reach out to us at the email in the footer or on our Facebook page.