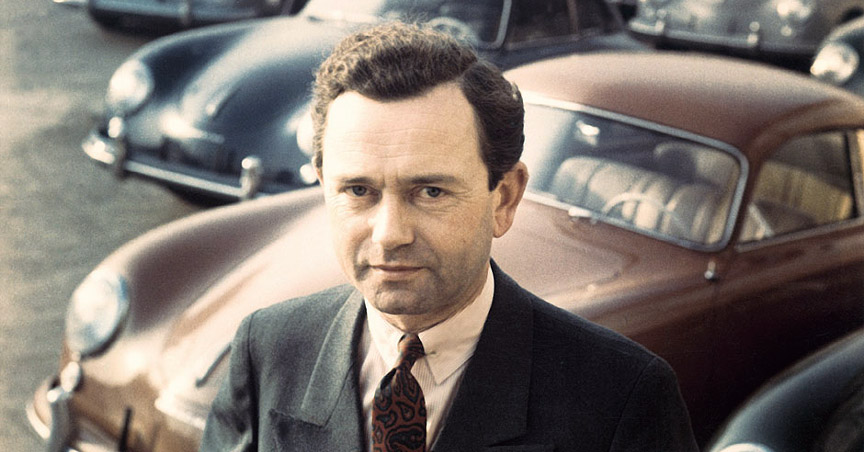 Ferry Porsche, born Ferdinand Anton Ernst Porsche on September 19, 1909, is the eldest son of Ferdinand Porsche, the founder of the Porsche automobile company. Growing up, young Ferry demonstrated a keen interest in automobiles and engineering. As a child he regularly accompanied his father to work at the Austro-Daimler factory. In 1931 Ferry graduated with a degree in mechanical engineering and joined his father's independent automotive design firm. Together, they worked on a number of iconic automotive projects, including the Volkswagen Beetle and the Auto Union Grand Prix cars. Following World War II, as his father sat in jail, Ferry shared his vision to create a sports car that would eventually lead to the founding of Porsche as we know it today.
The first Porsche car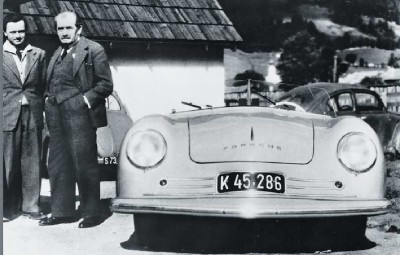 In 1948, Ferry Porsche designed and built the first sports car to wear a Porsche badge, leading to the production Porsche 356.The lightweight, nimble two-seater soon gained a following among racing enthusiasts. In the years that followed, Ferry continued to oversee the design and development of Porsche's cars, including the legendary Porsche 911.
Ferry Porsche's impact on the automotive industry cannot be overstated. He was a visionary leader who pushed the boundaries of what was possible in terms of design and engineering. His dedication to quality and innovation helped establish Porsche as one of the most respected and admired automobile manufacturers in the world. Ferry Porsche passed away on March 27, 1998, at the age of 88. His legacy lives on through the Porsche company, which continues to build some of the most sought-after sports cars in the world.