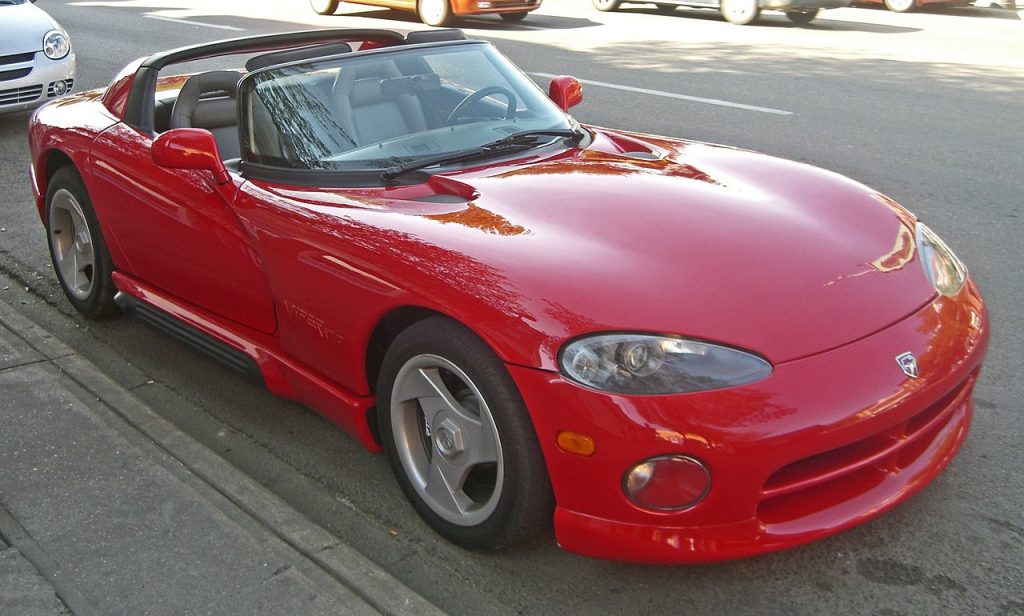 After only a year of development, a non-running prototype Dodge Viper made its first appearance at the North American International Auto Show on this day in 1989. It received an enthusiastic response, prompting Chrysler to put in line for production. However, then chairman Lee Iacocca hesitated on green lighting the $70 million required for the job, citing no guarantee of financial return. However, within a few months the project was underway with chief engineer Roy Sjoberg at the helm.
Dodge Viper history
With Lamborghini being a subsidiary of Chrysler at the time, the team of more than 80 engineers benefited from the Italian connection. Lamborghini cast an aluminum block for the concept in May of 1989. By fall, a test mule was on the track being pushed around by a V8. However in February of 1990 the car's legendary V10 was ready. While Lee Iacocca gave the production thumbs up for the Viper in May of 1990, it would not be released until November of 1991.
The first generation Dodge Viper enhanced the company's image in the eyes of both engineers and consumers. The $52,000, 400 horsepower two seat sports car illustrated the direction that Mopar wanted to go with Dodge, which was far away from the boring cars of the '80s that had ultimately saved the company. In the end the Dodge Viper would remain in production from 1991 until 2010 and again from 2013 until 2017. See below for a small gallery of Viper models.