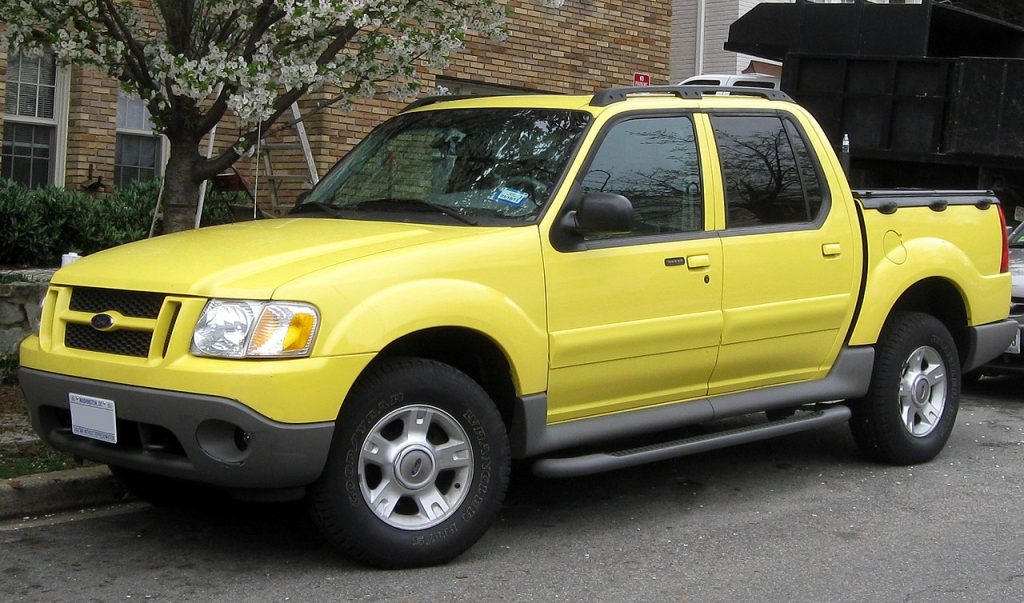 The Ford Explorer Sport Trac, first built on this day in 2000, was a game-changer in the automotive industry. In reality, this vehicle should be the definition of a crossover, as it was the among first pickup trucks to be based on a sport utility vehicle. The unique blend of a mid-size pickup truck the that of an SUV, the Ford Explorer platform, of course, proved to be a popular product for Ford for the first decade of the 2000s. The four door pickup, slotted below the Ford F-Series and above the Ranger, competed with crew cab variants of the Dodge Dakota Chevrolet Colorado, Toyota Tacoma and other similar trucks.
Ford Explorer Sport Trac specs
Under the hood of the base Ford Explorer Sport Trac sat a 4.0-liter V6 engine and a 5 speed automatic or manual transmission, providing sufficient power for both city and highway driving. A V8 option would be added later. Additionally, the Sport Trac was available with four-wheel drive, making it an excellent choice for those who needed a vehicle that could handle tough road conditions. The vehicle also boasted a towing capacity of up to 7,160 pounds, making it ideal for light towing and hauling tasks.
In 2007, after one model year hiatus, the second generation of the Ford released the second generation Explorer Sport Trac, featuring a redesigned exterior and interior. This updated model offered even more space and comfort, making it a great option for families and outdoor enthusiasts alike.
The end of the line
Despite its popularity, the Ford discontinued the Explorer Sport Trac in 2010. Nevertheless, the Sport Trac remains a beloved and unique vehicle in the minds of many car enthusiasts. Its combination of SUV and pickup truck features made it a versatile and practical vehicle that was ahead of its time. It would inspire competitors such as the Chevrolet Avalanche and the Honda Ridgeline.
In conclusion, the Ford Explorer Sport Trac was a revolutionary vehicle that blended the best of two popular vehicle types. Its versatility, practicality, and unique design made it a standout vehicle in its time and will always be ra memorable part of Ford history. If you're looking for a Ford Explorer Sport Trac for sale, we've got you covered below.
Ford Explorer Sport Trac for sale
This perfectly blended SUV truck combo is getting rarer by the day, yet popularity is on the rise. If you're on the hunt for one, here's a couple options we found on Craigslist.
This 2008 Ford Explorer Sport Trac XLT has 95,000 miles on it but a hefty price tag of nearly $14,000. This example, found in upstate New York does appear to be quite clean and has a lot of the desirable options. It's got power everything, climate control and even a hard tonneau cover.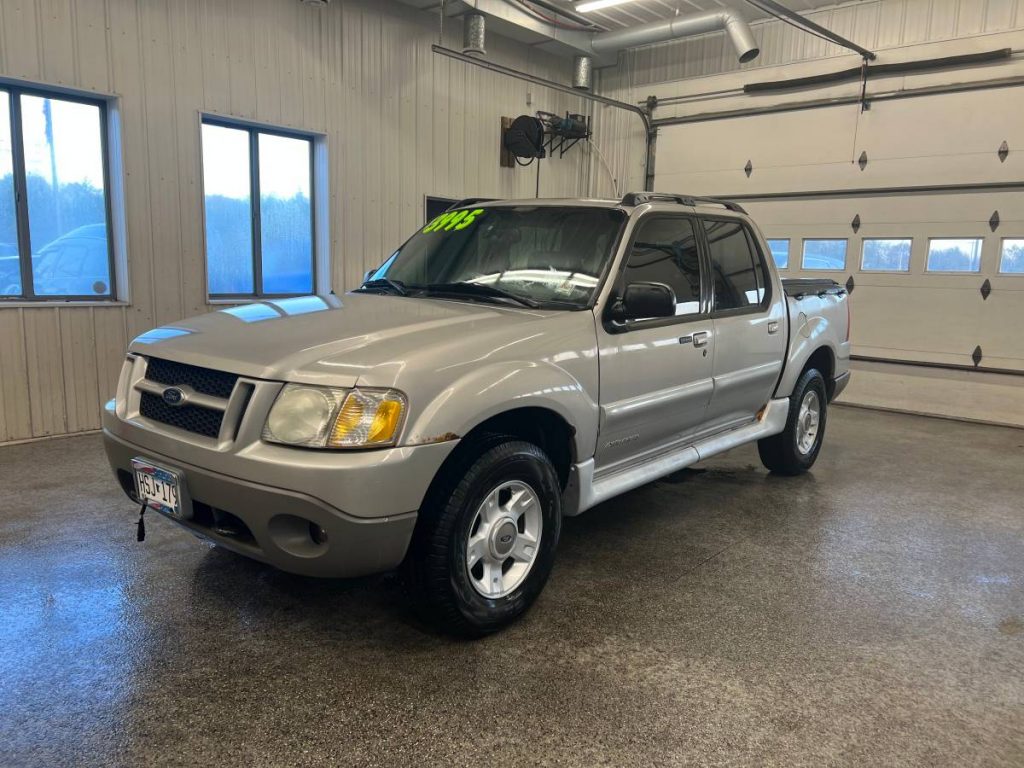 If that one is a bit spendy for you (understandable), check out this 2002 4WD edition near Minneapolis (pictured above) that'll only set you back about $4,000. The V6 does have almost 200,000 miles on it, but it appears to be well taken care of. At some point someone even installed a modern screen display. If you can see past the miles, this might just be the best deal out there on a Ford Sport Trac for sale.