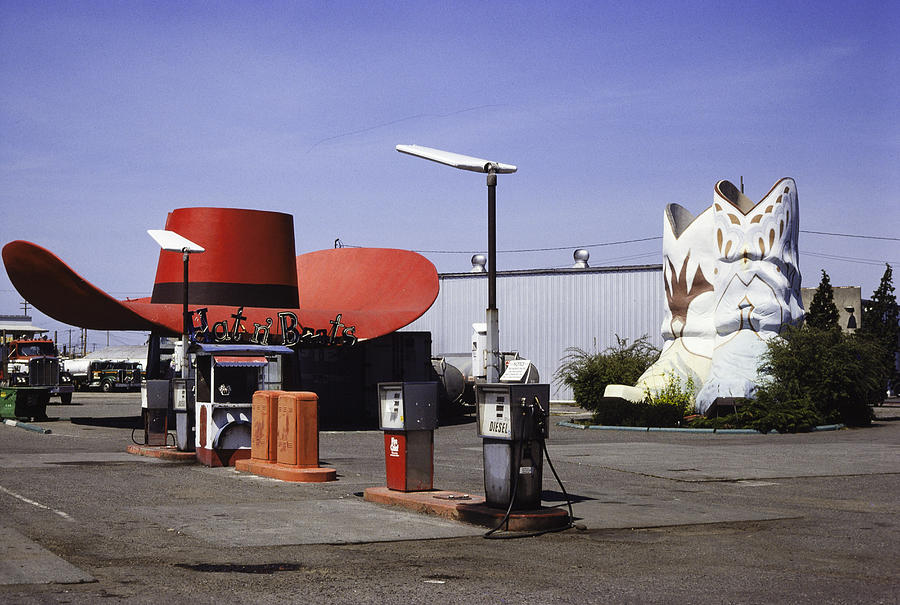 A publicity phenomena took over American highways and byways in the 1950s as gas stations became more than a place to refuel your car. Neon lit roadside attractions replicating huge rockets, smiling dinosaurs or, in one case, the world's largest hat and cowboy boots, popped up all across the US. Why? People loved to drive! As folks crammed into cars to crisscross the country, gas station owners battled for business by building one-of-a-kind attractions for families to fill up their cars, stomachs and film rolls.
Seattle, Washington's Hat'n'Boots gas station opened in 1954 on Highway 99 in the Georgetown neighborhood, becoming the latest fill up to participate in the trend. The builders even received a patent for its unique design in 1956. Local lore claims Elvis Presley visited in one of his Cadillacs while filming a movie in the early 1960s. Though beloved by the community, the iconic gas station struggled to attract business following the opening of Interstate 5 in the mid 1960s. The new freeway bypassed the area, taking away so many customers that it finally had to close in 1988.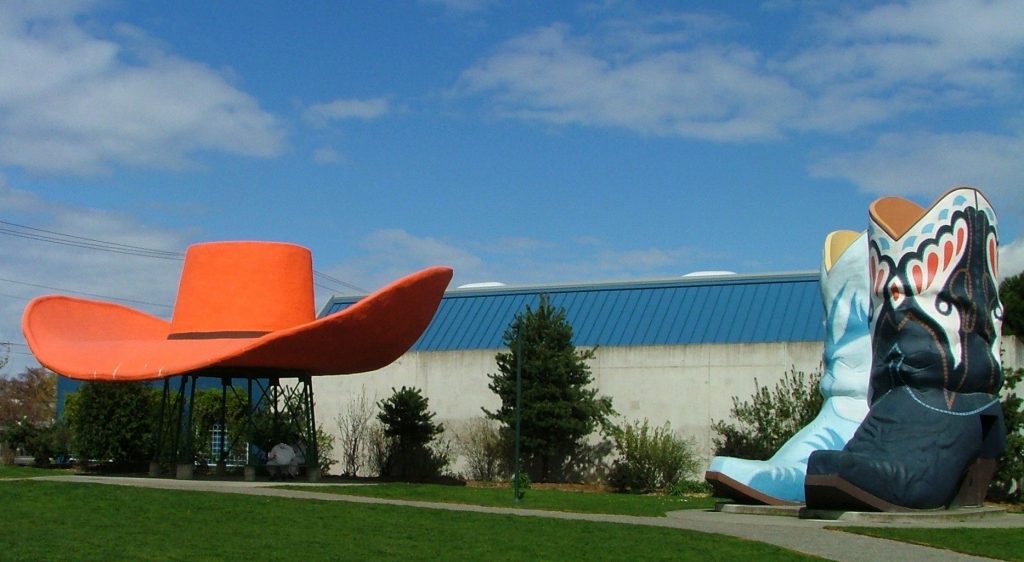 The station began to fall into disrepair, even while playing a role in multiple movies. Recognizing its importance, the City of Seattle came together to save the structure. The dilapidating Hat'n'Boots moved via truck to a permanent location in Oxbow Park in Seattle on this day in 2003. Workers restored the pieces, preserving a piece of Americana for generations to come.