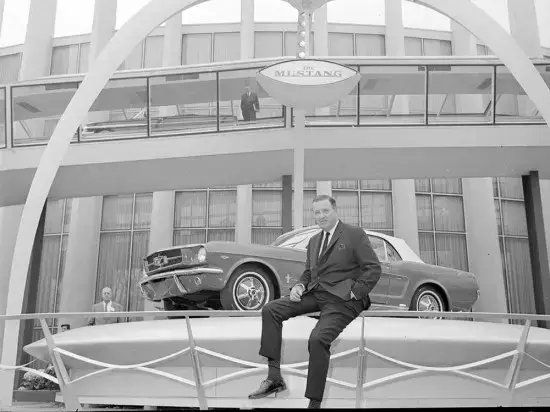 Henry Ford II, known as "Hank" to many, was born on September 4, 1917, in Detroit, Michigan, to Edsel Ford and Eleanor Clay Ford. He was the eldest grandson of the legendary automotive pioneer Henry Ford, who had founded the Ford Motor Company. Growing up in the shadow of the company's success, young Henry was destined to play a pivotal role in shaping the future of the automotive industry.
After completing his primary education, Henry Ford II attended Yale University, where he studied economics and graduated in 1940. As he prepared to embark on his professional journey, World War II intervened, leading him to serve in the U.S. Navy.
Taking the Reins at Ford Motor Company
Henry Ford II's entry into the world of business was marked by the sudden death of his father, Edsel Ford, in 1943. This tragedy thrust him into a leadership position at Ford Motor Company at the young age of 26. With the company facing challenges related to labor disputes and an aging product lineup, Henry Ford II was tasked with rejuvenating the family business.
Under his leadership, Ford Motor Company underwent a transformation that would leave an indelible mark on the automotive industry. One of his first major decisions was hiring former U.S. Army Air Forces officer Ernest Breech, who played a pivotal role in turning around the company's operations and modernizing its management practices.
Revolutionizing the Automotive Industry
Henry Ford II's most prolific effort was the creation of the Ford Mustang, an iconic American muscle car that would redefine the automotive landscape. Launched in 1964, the Mustang combined performance, style, and affordability, capturing the hearts of car enthusiasts and the general public alike. Its instant success established a new genre of cars known as "pony cars," and the Mustang continues to be a beloved symbol of American automotive culture.
Another significant achievement during his tenure was the development and launch of the Ford GT40, designed with the sole purpose of defeating Ferrari at the prestigious 24 Hours of Le Mans endurance race. After an intense rivalry, the Ford GT40 emerged victorious, securing four consecutive wins from 1966 to 1969. This achievement not only showcased Ford's engineering prowess but also symbolized American determination and innovation on a global stage.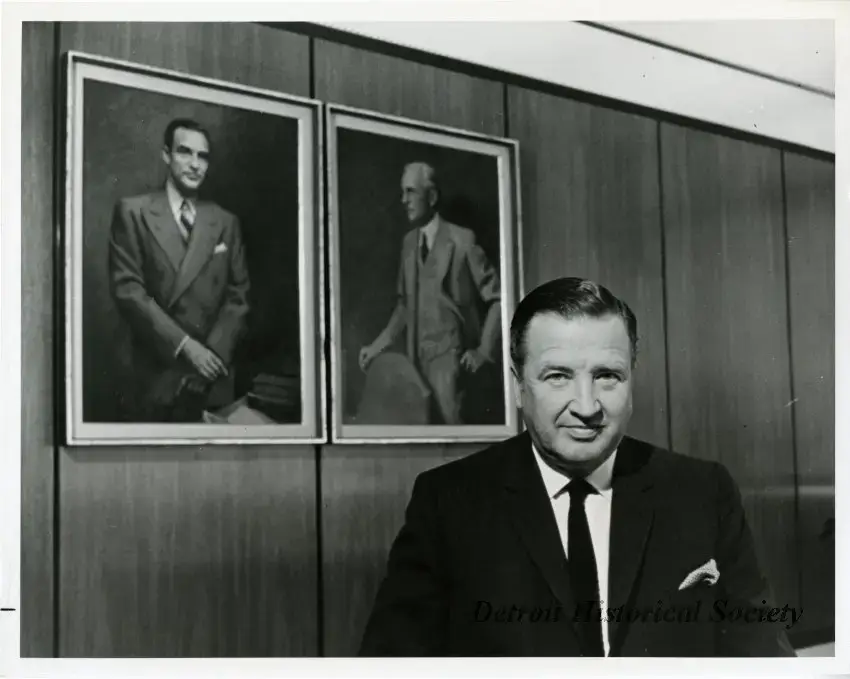 Throughout the 1960s and 1970s he cultivated incredible leadership within Ford Motor Company, including Lee Iacocca. The two famously had a fallout leading to Iacocca's firing, but it didn't deter Ford from pursuing his vision for the family business. While the 1970s brought challenges that tested Ford's resilience he stayed the course, for better or worse. Economic downturns, oil shortages, and increased competition from both domestic and foreign manufacturers posed significant obstacles. Despite these challenges, Henry Ford II's leadership and strategic decisions helped the company weather the storm and maintain its position as a major player in the global automotive market.
Legacy of Henry Ford II
After retiring as CEO in 1979 and as Chairman of the Board in 1980, Henry Ford II remained involved in the company and continued to play a role in shaping Ford's future. He passed away on September 29, 1987, leaving behind a legacy of leadership, innovation, and resilience that continues to influence Ford Motor Company's strategies and decisions.