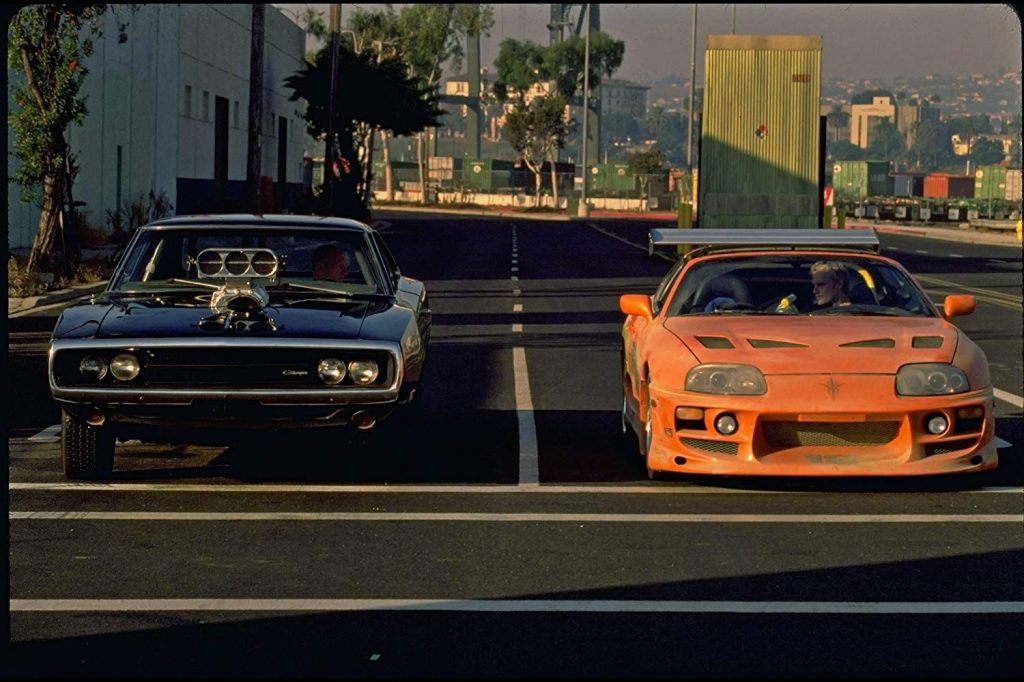 On this day in 2001 The Fast and the Furious debuted in theaters around the globe, launching one of the most successful film and entertainment empires to date. To date it is the tenth highest grossing film series ever, raking in $5.8 billion to date. The ninth film in the series scheduled for release in 2021, and the tenth and final film already in development. Aside from the primary films, known as The Fast Saga, there are a myriad of short films, video games, amusement park rides and other items that have been spun from the series' web. 
The first installment in the series follows Brian O'Conner (Paul Walker), an undercover cop, who was given the assignment of uncovering the identity of a group of automobile hijackers led by Dominic Toretto (Vin Diesel). The films to follow include 2 Fast 2 Furious (2003), The Fast and the Furious: Tokyo Drift (2006. Retroactively placed as the sixth film in the series), Fast & Furious (2009), Fast Five (2011), Fast & Furious 6 (2013), Furious 7 (2015), and The Fate of the Furious (2017). The final films will be F9, scheduled for release in 2021 and an untitled tenth film.

Paul Walker, one of the main actors in the franchise, died in a single vehicle crash during filming for Furious 7. Shooting was paused so that script rewrites could be completed that would see Walker's character arc completed. To finish the film Walker's brothers Cody and Caleb were used as stand ins, with additional CGI utilized to capture Walker's likeness. The song "See You Again" by Wiz Khalifa and Charlie Puth was commissioned for the soundtrack of the movie as a tribute to Walker.