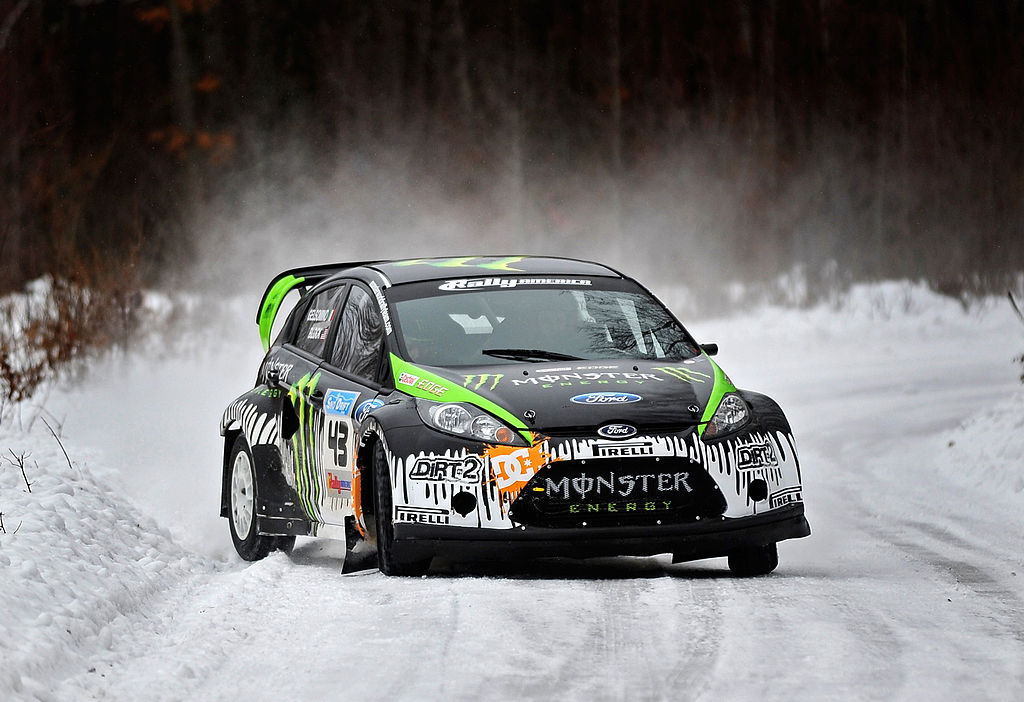 The goal: memorize the course and get from the starting line to the finish line as quickly as possible without crashing into the objects placed in the path. That's gymkhana, in a nutshell, if you are unfamiliar with it. It's the motorsport that Ken Block, born on this day in 1967, has become world famous for. While most of us peasants would likely have to play it out between cones in a parking lot, Block is well known for tearing up the streets of major cities around the world.
Prior to blowing up for his skills behind the steering wheel, he co-founded DC Shoes in 1994 in light of passion for another set of four wheels. The skateboarding shoe company made Block a wealthy man, allowing him to pursue his interests in motorsports, but he still had to earn his stripes.
In 2005 Ken Block made his rally debut, driving a Subaru STI for Vermont SportsCar team. During the 2005 season, Block had five top five finishes and fourth overall in the Rally America National Championship. His efforts earned him Rally America Rookie of the Year accolades. In 2007 he entered his first World Rally Championship races, in New Zealand and Mexico.
In 2010, after joining Ford's Rally team, Block released his first gymkhana video. He has released many more since, as well as video of him racing through San Francisco and London. The former featuring Matt LeBlanc. Watch it below.