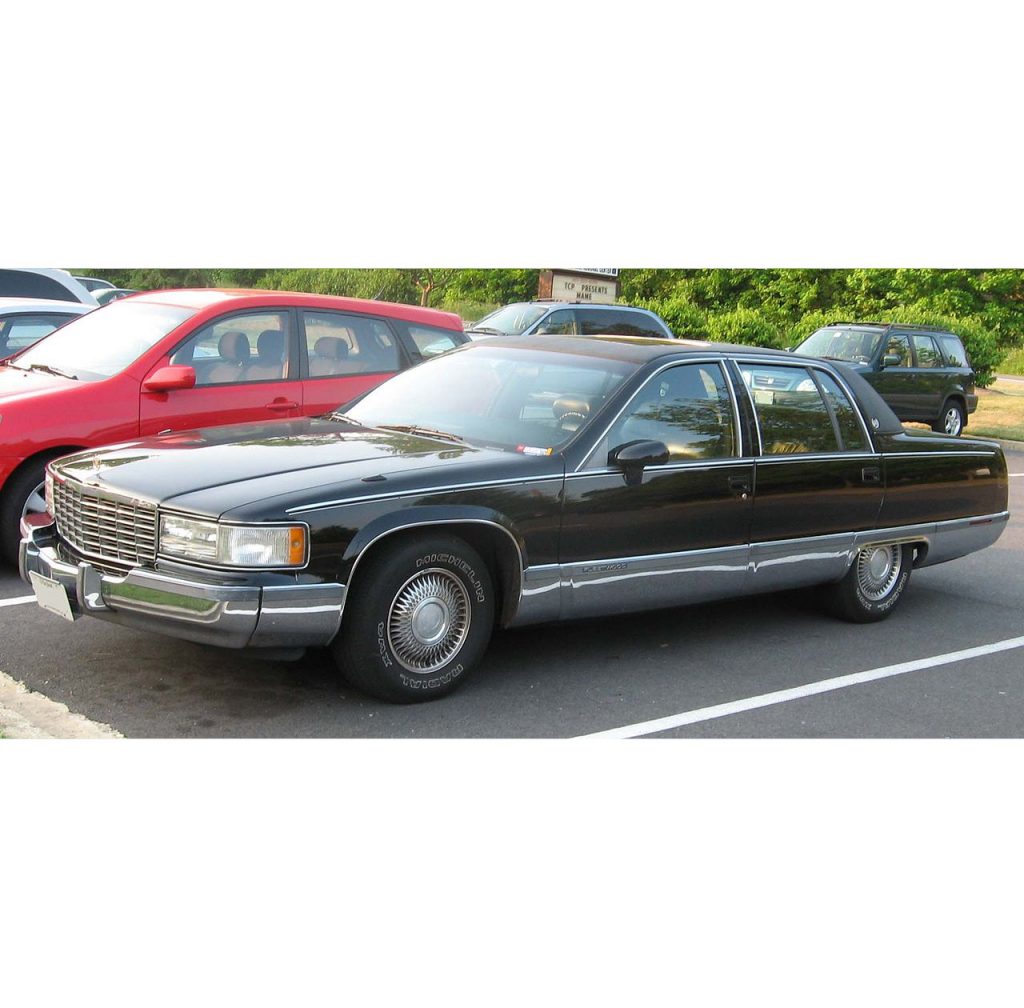 The Fleetwood Metal Body was an early 20th century automobile coach builder that specialized in applying traditional methods of carriage construction that dated back as far as 300 years to modern automotive design. From its founding in Fleetwood, Pennsylvania in 1909, until Fisher Body purchased it in 1925, the company manufactured custom coaches for a variety of top tier automakers. One could order a Fleetwood body for their Packard, Duesenberg, Bentley, Mercedes, Pierce-Arrow, Stutz and sever other fine automobiles. Cadillac, too, was a customer of Fleetwood in its early days.
When Fisher Body acquired Fleetwood, Cadillac became the sole recipient of their bodies. Then, when General Motors then acquired Fisher in 1929, and Fleetwood as a result, the bodies became even more exclusive. Up until 1934 a customer could order any Cadillac series with a Fleetwood body, but in 1935 it was limited to the 75 and 90 full size cars. The first time that the Fleetwood crest or script would appear on a Cadillac was the 1947 Sixty Special.
The Fleetwood name would come and go on various Cadillac's until it became a designated subseries in 1965. The lineup included the Eldorado, Sixty Special, and Series 75 models. This only lasted through the 1972 model year. The Cadillac Fleetwood Brougham and the Cadillac Fleetwood Limousine were introduced in 1977, replacing the Fleetwood Sixty Special Brougham and the Fleetwood 75. In 1985 Fleetwood became its own series.
A new model, the Cadillac Fleetwood
First generation Cadillac Fleetwood assembly occurred occurred from 1985 until 1993. The series included 2 door and 4 door models, designed by General Motors VP Irvin Rybicki. There were three V8 options available, as well as a limited run of a diesel V6 variant. All of the engines mated to a four speed automatic, putting power to the front wheels.
Second generation Fleetwoods received the rear wheel drive GM D-Body platform. The car also received a bigger engine, only being available with a 5.7 liter V8, the largest option on gen one Fleetwoods was 4.9 liters. Assembly of the Fleetwood moved from Lake Orion, Michigan to Arlington, Texas for the second generation vehicles. It was there, on this day in 1996, that the final Cadillac Fleetwood left the plant. Production of all other rear-wheel drive sedans built by GM ceased by the end of the year, making room for increased SUV and truck production.