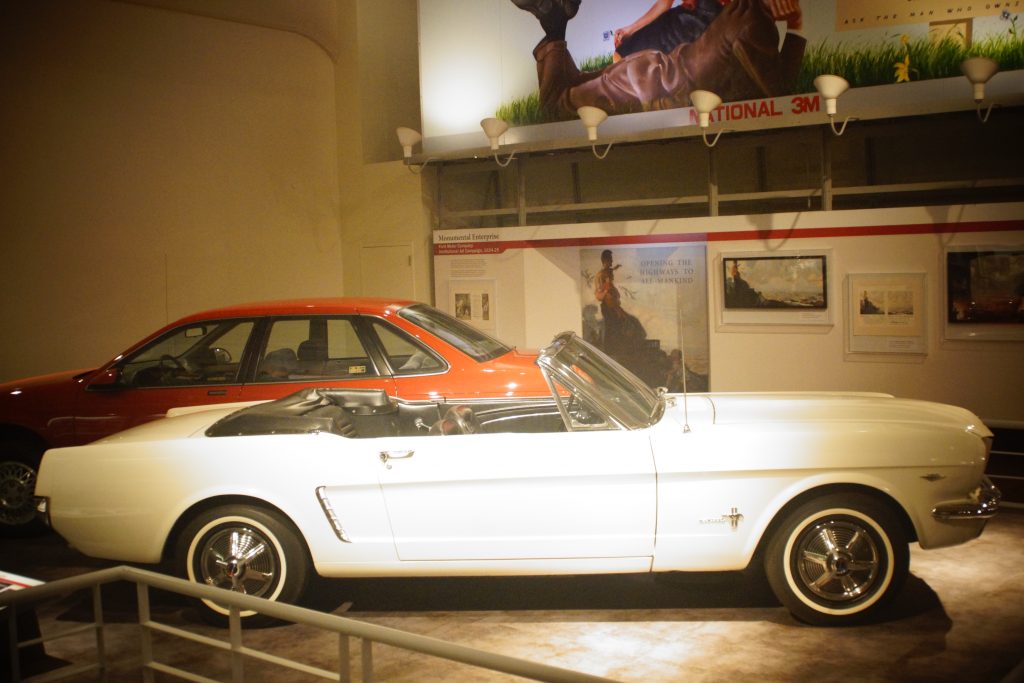 The day the Ford Mustang went on sale, April 17, 1964, more than 22,000 of the pony cars ended up in happy Ford customers' driveways and garages. However, tens of thousands of the cars left the factory prior to the on-sale sale date. Ford sent many of them to dealers to entice buyers before they officially went on sale. In a lapse, Ford shipped a white convertible Mustang with serial number 5F08F100001 to George Parsons Ford in Canada. That Mustang is widely assumed to be the first of the model to leave the assembly line. 

Captain Stanley Tucker, a Canadian airline pilot fell in love with the car, which Ford did not intend to sell. Yet, the day the Mustang went up for sale, April 17, 1964, he signed a check and drove away. Once Ford tracked the car down they tried to buy it back, but Tucker knew what he had and refused to sell.

What happened to the first Ford Mustang?
Ford came back to Tucker in the winter of 1965 after the captain had racked up more than 10,000 miles on the first Mustang with an offer he couldn't refuse, a brand new 1966 Mustang optioned anyway he would like – in trade for that first Mustang. He took the offer and requested a silver frost convertible with a 289 V8, C4 Cruise-O-Matic transmission with a Philco TV set in the dash! He picked it up at the Dearborn Ford factory on this day in 1966 as it rolled off the assembly line. Besides the special options, that Mustang became the one millionth built. The first production Mustang now resides at the Henry Ford Museum. The 1,000,000th 'Stang reportedly ended up crushed after the captain sold it following a decade of hard use. That's some sad Ford Mustang history.