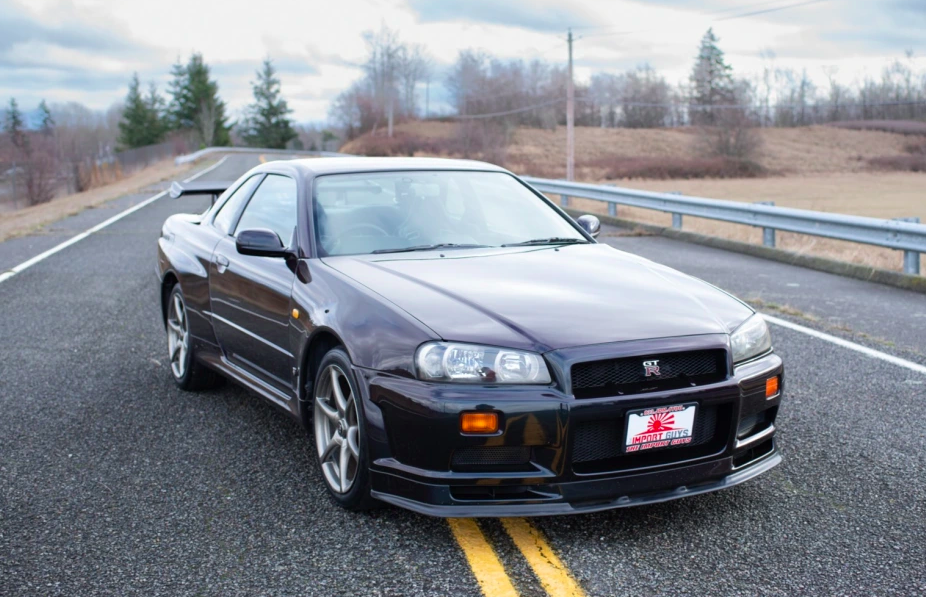 If you haven't heard, Japanese Domestic Market (JDM) cars are pretty hot. Like, burning. Like, dang, those are every millennials childhood on wheels. Speaking of dreams, this Midnight Purple II 1999 Nissan Skyline GT-R V-Spec is one of 282 trimmed in that spec and color. Despite not yet being 25 years old it has been legally imported to the United States by the fine folks at The Import Guys in Ferndale, Washington. It's currently on Bring a Trailer with an auction ending tomorrow (February 2, 2023). At the time of writing it's been bid up to $155,000. While that is a lot of money, it's a heck of a deal for this car. Full transparency, I've seen this car in person. It is beautiful.
R34 for Sale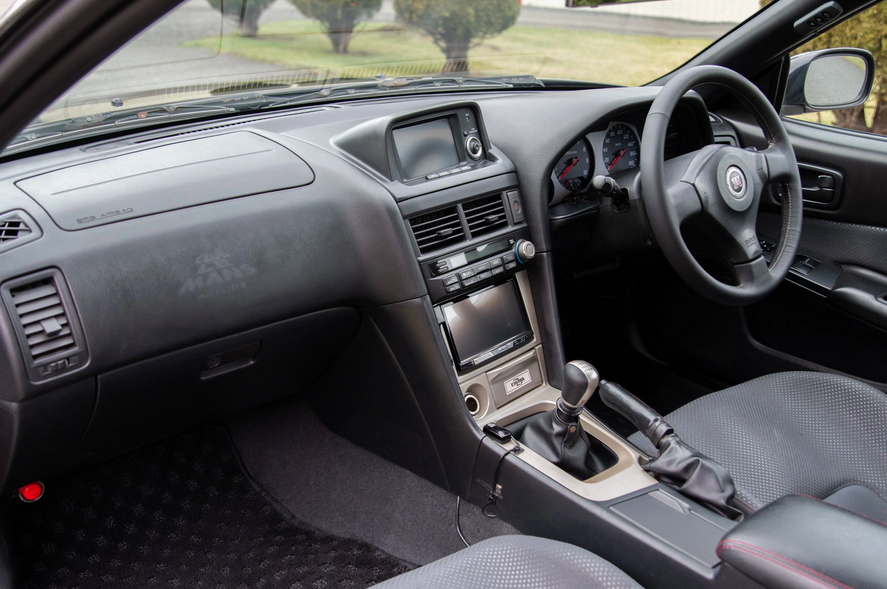 Under the hood sits the original 276 horsepower twin-turbocharged 2.6-liter RB26DETT inline-six. It uses individual throttle bodies, dual overhead camshafts, and 24 valves. It should be noted, dyno tests of comparable cars have shown HP being closer to 380 at the crank. A six-speed manual transmission puts immense power to the ATTESA all-wheel-drive system with a limited-slip rear differential. Features include Super HICAS rear steering, Brembo disc brakes, 18″ wheels, and a factory aero package, while the interior is equipped with a digital gauge pod, automatic climate control, and a Kenwood Carrozzeria touchscreen head unit.
The leather-wrapped M-Spec steering wheel frames am 8K-RPM redline tachometer with an 8k-rpm redline and a 180-km/h speedometer. That's surprising given that equals about 112 miles per hour and the claimed top speed of this car is closer to 160 mph. Additional gauges monitor coolant temperature and fuel level. A digital screen in the center of the dashboard provides additional information including boost pressure, throttle input, injector workload, and temperature readings.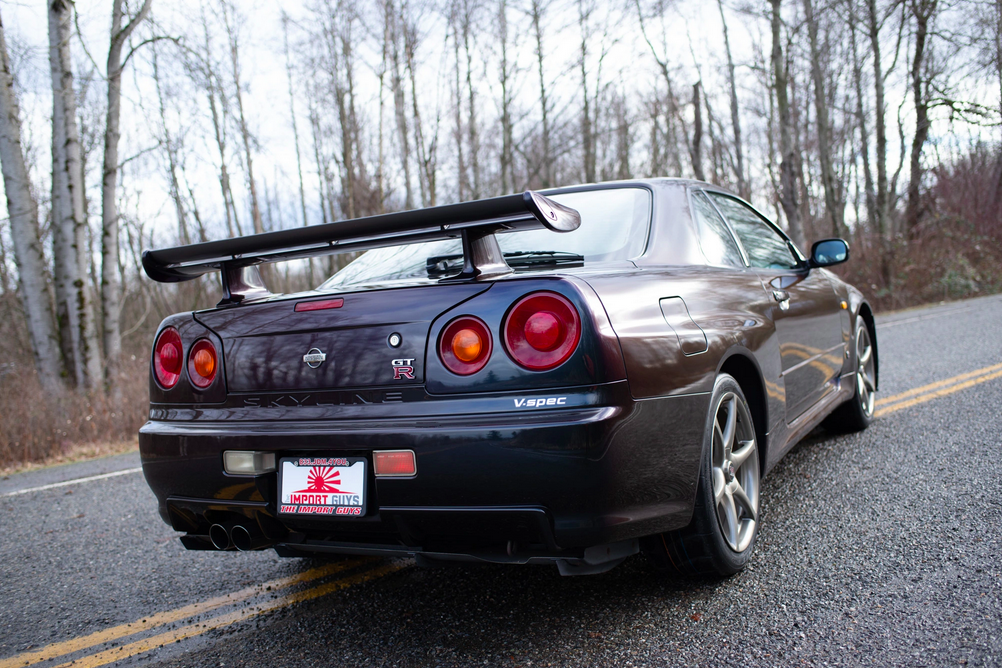 The odometer on this JDM masterpiece sits at 153k kilometers, roughly 95,000 miles. This R34 GT-R for sale comes with is offered with import documents and a clean Washington State title. Due to its rarity, it's been imported on a Show and Display basis. That limits the car to 2,500 miles per year, but that will expire when the car hits 25 years old.
Nissan Skyline Prices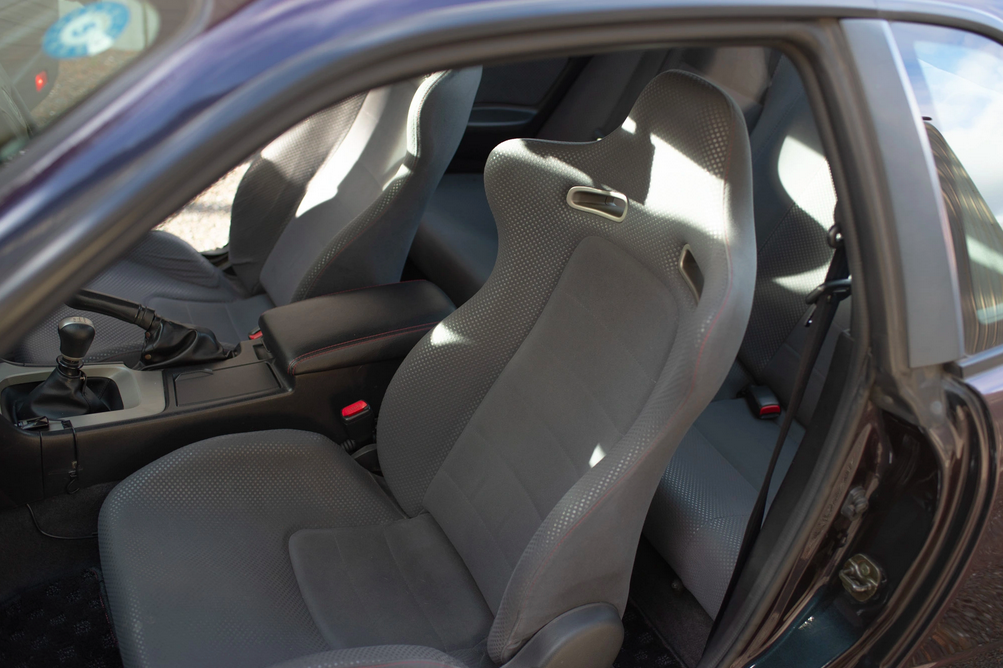 In the last few years there have been a few comparable Nissan Skylines of this type to cross the block on Bring a Trailer, so to speak. A 2002 M-Spec sold for $455,000 just last month. There have been two other Midnight Purple II R34s of similar spec on the platform. One sold for $310,000 and the other for $315,000. As you can see, $155,000 is a solid deal for this super solid car. Check out the entire listing, photos and videos here.
If you put a bid in, drop us a note! This thing is too cool. However I will not make any claims about it being too fast or too furious. You can play Fast and Furious with this after you win the JDM car auction. You can also take me for a ride.