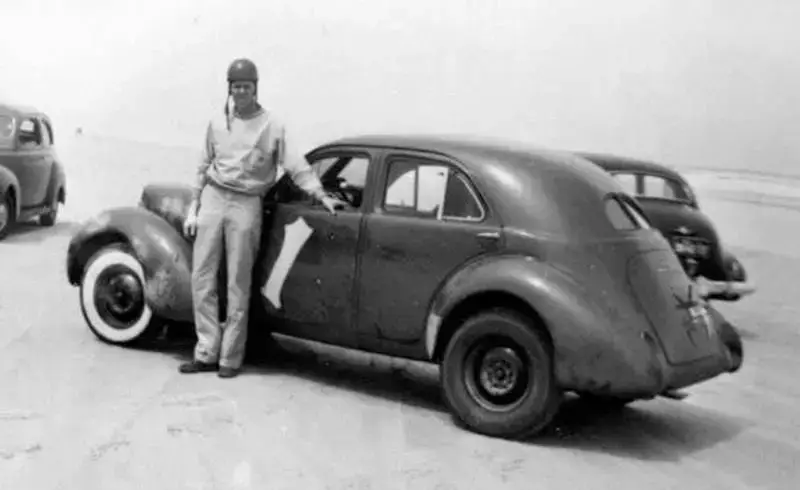 America's prohibition era surely fueled the rise of NASCAR, but it took one man to make it official. Drivers who delivered illegal alcohol needed fast cars to outrun police, so they regularly tuned their vehicles for more power and better handling. Following prohibition, these drives still possessed a need for speed. They began to organize races, pitting their hopped up cars against each other, often in hopes of bringing home a cash prize. Daytona mechanic Bill France Sr., born on this day in 1909, loved what the racing scene, but believed it could use more structure. With the assistance of a few partners, he developed a points system and race schedule for stock car racing.
France soon began working with influential racers and race promoters to create a governing body for these races already taking place all over the country. France, with the assistance of several other drivers, founded NASCAR (National Association for Stock Car Auto Racing) on February 21, 1948. The original points system, as with many great ideas in history, had its first iteration drawn out on napkin in a bar
Later, France commissioned the building of Daytona International Speedway, where the first Daytona 500 took place in 1959. He remained CEO of NASCAR up through 1972. At that time the Grand National series became the Winston Cup and all dirt track and sub 100 mile races vanished from the schedule. At that point, France turned the business over to his sun Bill France Jr. About 20 years later, on June 7, 1992, NASCAR founder Bill France Sr., passed away at age 82.