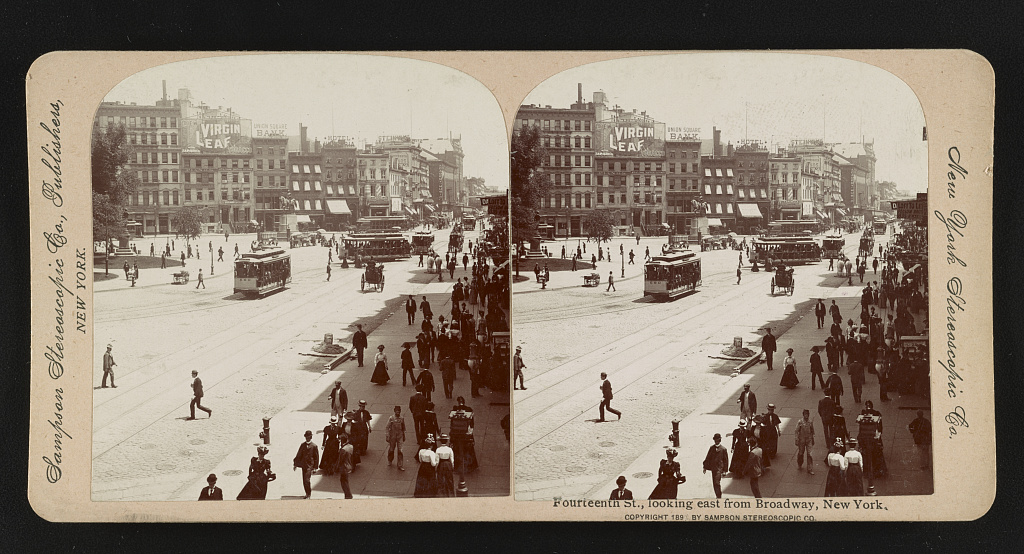 On this day in 1899, as Henry Bliss exited a streetcar at West 74th Street and Central Park West in New York City an electric taxicab driven by Arthur Smith struck him. The vehicle crushed Bliss' head and chest, causing him to die from his injuries the next morning. His passing marked the first time an automobile killed a human in the United States. Smith, who was ferrying Dr. David Edson, the son of former NYC mayor Franklin Edson, faced charges of manslaughter, but his case was later acquitted.
On the 100th anniversary of the event a plaque was placed and dedicated at the intersection where the accident occurred. It reads, "Here at West 74th Street and Central Park West, Henry H. Bliss dismounted from a streetcar and was struck and knocked unconscious by an automobile on the evening of September 13, 1899. When Mr. Bliss, a New York real estate man, died the next morning from his injuries, he became the first recorded motor vehicle fatality in the Western Hemisphere. This sign was erected to remember Mr. Bliss on the centennial of his untimely death and to promote safety on our streets and highways." The dedication ceremony was attended by the great-granddaughter of Bliss, who placed flowers where the accident occurred.

Photo of Henry Bliss. Top: New York City in 1899.