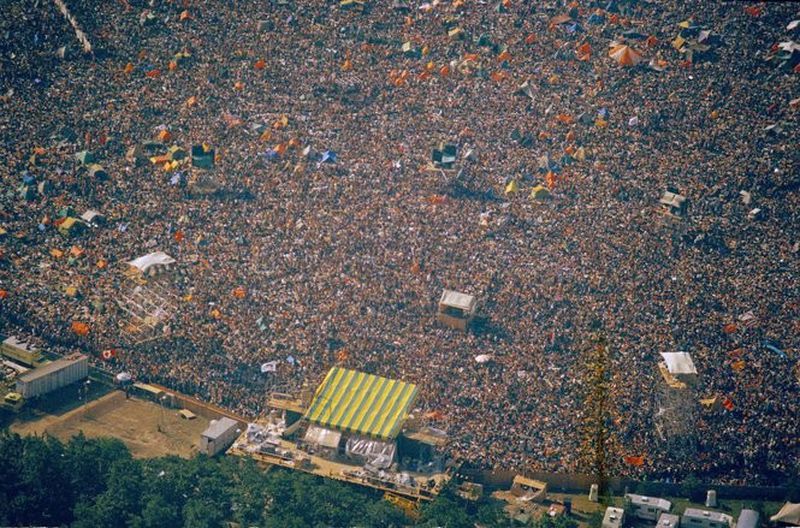 There many not have been any cars on Watkins Glen Grand Prix Raceway on this day in 1973, but 600,000 people still showed up. For what? One heck of a concert. Summer Jam drew the record-breaking crowd to the track to see performances by The Band, The Allman Brothers Band and the Grateful Dead. The one day event drew around 200,000 more people than Woodstock. Producers sold nearly 150,000 tickets in advance, but when the rest of the crowd showed up, it essentially became a free concert. A similar scene to Woodstock occurred at Summer Jam, with people abandoning cars and walking for miles to gain entry to the show.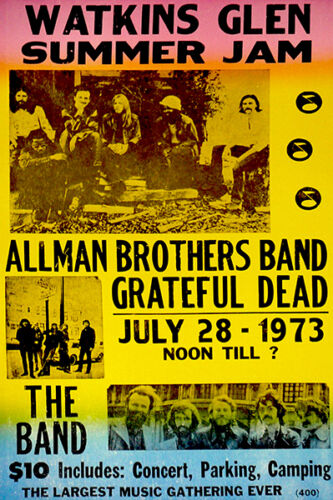 It is believed by many that Summer Jam at Watkins Glen resulted in the largest gathering of people in the history of the United States. Statistically, given the 600,000 person attendance, one out of every 350 people living in America at the time would have been rocking out in New York. Legendary concer producers Shelly Finkel and Jim Koplik brought to life after a successful concert with the Grateful Dead before that set the stage for Summer Jam.
Who played at Summer Jam at Watkins Glen?
The Grateful Dead opened the show with two iconic sets. The Band followed and played for more than two hours, including a brief intermission caused by a thunderstorm. The heavy rains turned the field into mud, again resulting in scenes similar to Woodstock. After The Band dried off and finished up, The Allman Brothers concluded the show with a three hour set. An encore featuring musicians from each band went on for more than an hour.
When all was said and done, no reports of violence came from the event itself. A parachuter jumping into the concert at Watkins Glen did die after a flare he carried lit his chute on fire. A pair of teenagers hitchhiking to the event also went missing. That case remains unsolved. The track hosted the United States Grand Prix the following October. Swede Ronnie Peterson won the race in a Lotus.