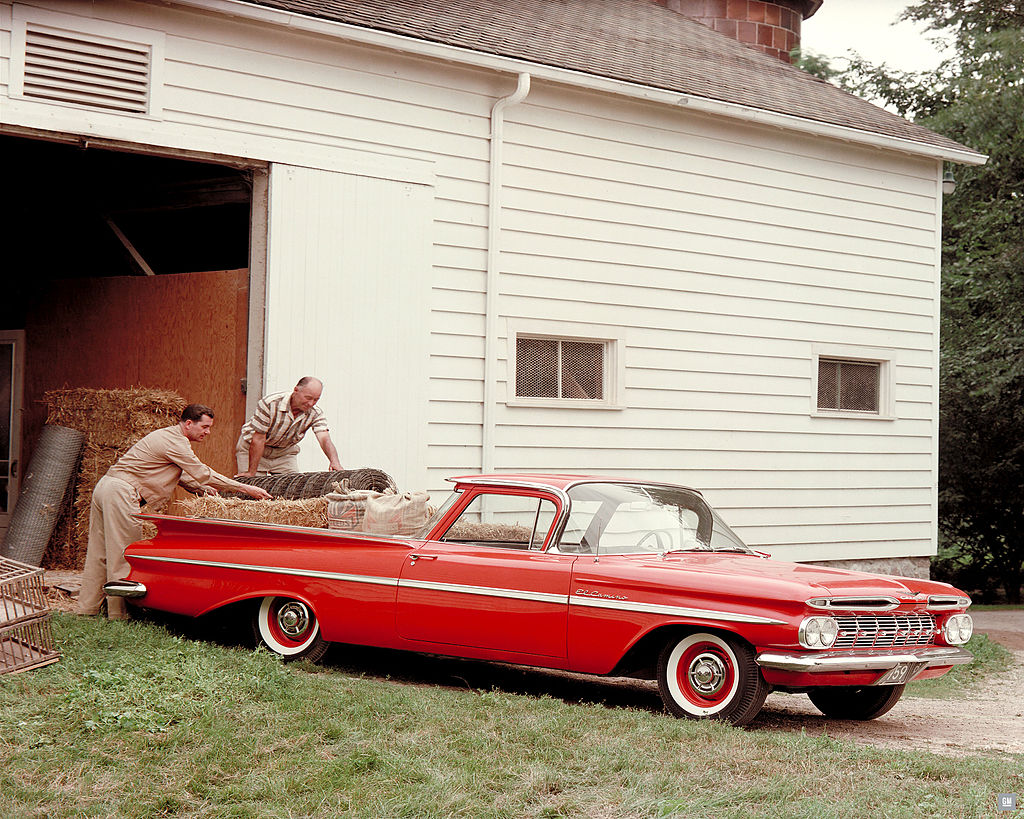 On this day in 1958 Chevrolet introduced its line up of vehicles for 1959. The El Camino sat among them, an all new car/truck hybrid that would compete directly with the Ford Ranchero that hit the market two years earlier. Chevrolet stylist Chuck Jordan reported that Chevrolet general manager Harley Earl had suggested a coupé pickup as early as 1952. It was a nod to the fact that GM had been producing the Ute, a car/truck vehicle, in Australia since the 1930s.
The origins of the mass produced coupe utility truck can be traced to a 1932 letter. An Australian farmer penned the note to Ford Motor Company asking for a vehicle she and her husband could drive to church on Sundays and haul pigs on Mondays. Her letter inspired Ford designer Lew Brandt to craft the 1934 coupe utility released by Ford. Mind you, only Australian dealers sold these vehicles new, along with Chevy's 1935 Ute and Studebaker's 1937-1939 Coupe Express.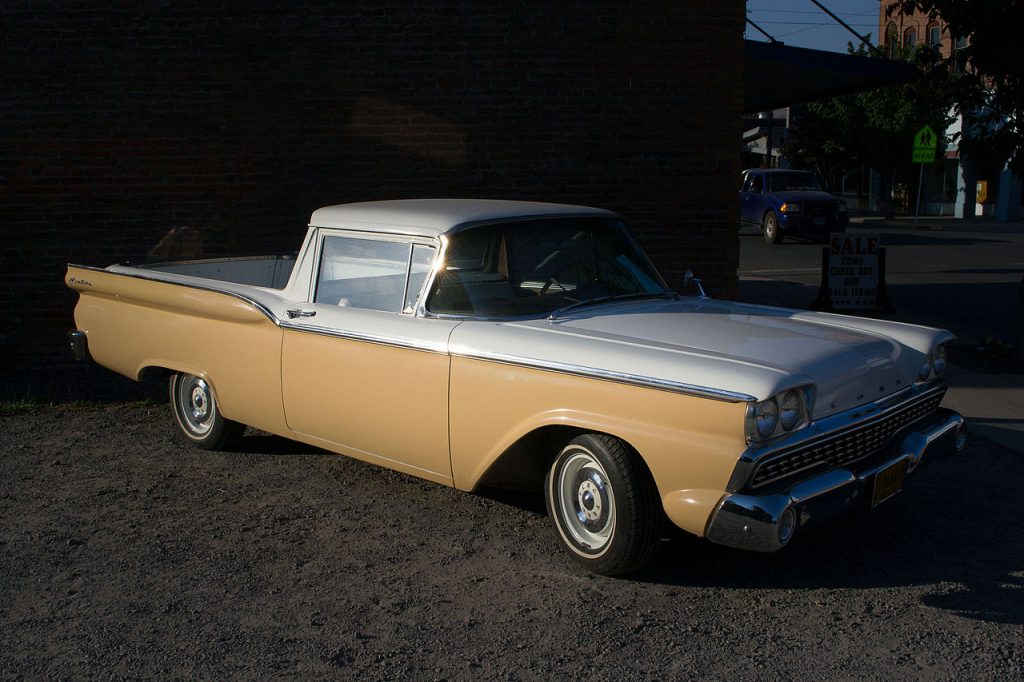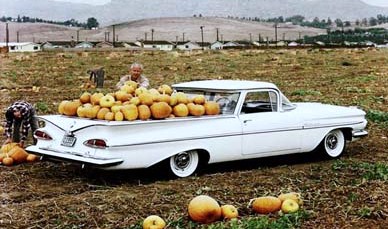 It wouldn't be until 1957 that a coupe truck would come to the States when Ford introduced the Ranchero. Chevy responded with the release of the El Camino, which was based on the 1959 Brookwood two-door station wagon. The first year El Camino was a success, outselling the Ranchero approximately 22,000 to 14,000. While the vehicle could be dealer equipped with any Chevrolet drivetrain, just one trim level could be had. It featured mid-level Bel Air styling on the outside and a lower class interior based on the Biscayne.
While Chevrolet outsold Ford for 1959, the next year would flip flop. Only 14,163 1960 El Caminos left the lot, compared to some 21,000 Fords. This in part led Chevrolet to discontinue the model until a Chevelle based revival hit the market in 1964.
Later El Camino History
In 1970, El Camino buyers could opt for Chevrolet's most powerful engine straight from the factory for the first time. The LS6 454 CID engine made 450 hp and pushed the El Camino through the 1/4-mile in the upper 13s at about 106 mph. The El Camino continued to use Chevelle styling on a wagon chassis through 1977. The last generation of the El Camino began production in 1978 using the GM G-Body platform. The final El Camino rolled off the assembly line without much of a fuss in 1987.