On this day in 1924 Lido Anthony "Lee" Iacocca was born. During his career he would achieve many incredible feats throughout the 1950s, 1960s, 1970s and 1980s at Ford and Chrysler, making him one of the most influential drivers of the industry (pun intended!). 
Due to a childhood illness, Lee was barred from service during WWII. Though this may have saved his life, Lee recalled wanting nothing more than to fly a bomber over Nazi Germany. Unable to join the fight, Lee took the opportunity to study engineering at Lehigh University in Pennsylvania. He would later attend Princeton before joining Ford's own educational engineering program. Following his graduation from the Ford institution he became an engineer with the company. He soon found a better fit in sales and marketing after being sent to the East Coast to oversee regional truck sales.
Automotive Marketing Genius
One of Lee's initial marketing efforts, which put the corporate spotlight on him, was the $56 for '56 campaign he utilized in his region. This allowed people to have $56 monthly payments when they put 20 percent down on a new 1956 Ford. The regional success caused Ford Motor Company to take the campaign nationwide, bringing in millions of dollars in sales. His creative efforts propelled him to VP and general manager at Ford by 1960. In these roles he would participate in the design and launch of many iconic Ford vehicles.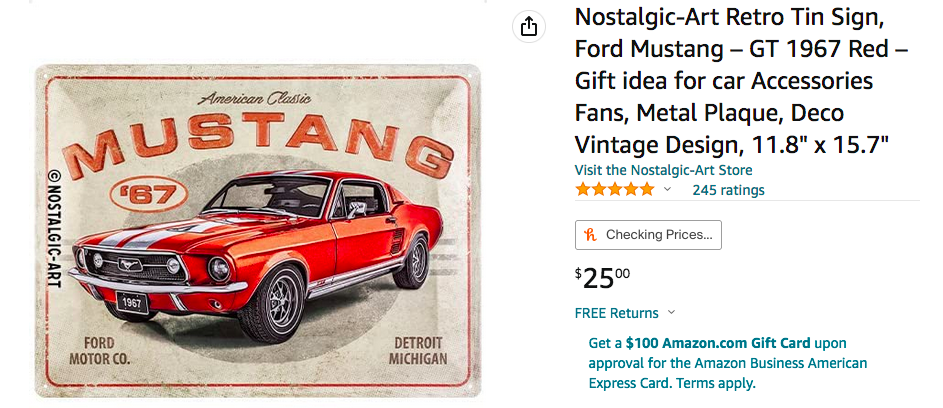 Among his most important feats was convincing Henry Ford II to launch the Mustang. At the time FMC was still reeling over losses the company suffered from the Edsel fiasco. Henry Ford II was nowhere near ready to bet on another brand new car. Lee essentially put his job on the line to get the Mustang into production. The resulting phenomenon that was the Mustang would establish Lee as an automotive icon, earning him the nickname "Father of the Mustang."
President of Ford Motor Co.
Lee landed in the role of president of Ford Motor Company in 1970. From there he oversaw many more successful vehicle launches, including the Ford Pinto, a project he started working on in 1968. Despite great success guiding the company through the gas shortages and emissions regulations of the era, Lee faced numerous personal and professional disputes with Henry Ford II. Henry II fired Lee in 1978, despite annual profits of a record $2 billion. Henry said his reason for firing Lee was that he just didn't like him.
Following his departure, Lee was actually provided a private office by Ford to use for pursuing new professional paths. When Lee arrived at the office following his last day as president he found it to be in an old warehouse building. He left within 10 minutes, believing Henry Ford purposely gave him a run down space to embarrass him.
Lee Iacocca Joins Chrysler
Following his release from Ford, Chrysler pursued him. The leadership was hopeful Lee could save Chrysler from certain death due to the massive financial issues it was facing. Within weeks of leaving Ford, he was at the helm of Chrysler. While the K-cars were in the design process before he arrived, Lee advised on many aspects that would make them the highly profitable vehicles they become. In the same period he also orchestrated a government bailout of $1.5 billion in loan guarantees. This money allowed him, along with Hal Sperlich, another former Ford executive he had worked on the Mustang with, to pursue a vehicle that Henry Ford II had once turned down, the minivan.
Though ready for launch in early 1983, the vans were a risky maneuver for Chrysler, seeing as the company was heavily in debt and this was an untested, brand new type of vehicle. It was a familiar scenario for Lee, but this time he wanted to lessen the risk. To clear the companies financial slate, Lee orchestrated a stock offering to generate new cash flow. It was during this time that Lee's wife of three decades, Mary, passed away due to complications with diabetes. Lee was distraught, but he pushed through with his plans, knowing an entire industry could crumble if he failed.
Saving Chrysler
The stock offering was a major success. Lee was able to pay back the remaining debt, some $800 million, years early. Uncle Sam was finally off the company's back. Free and clear and with Chrysler once again profitable, the Plymouth Voyager and Dodge Caravan launched in the fall of 1983. They immediately became the best selling vehicle of the era. Though Lee had oversaw the necessary closure of several Chrysler plants and the lay off of thousands of employees in the early 1980s, the launch of the minivans secured the company's future and saved some 600,000 domestic and 2 million global jobs.
Lee Iacocca was inducted into the Automotive Hall of Fame in 1994. He passed away in 2019 at the age of 94. He spent his later years authoring books and focusing on philanthropy, specifically in hopes of finding a cure for diabetes.