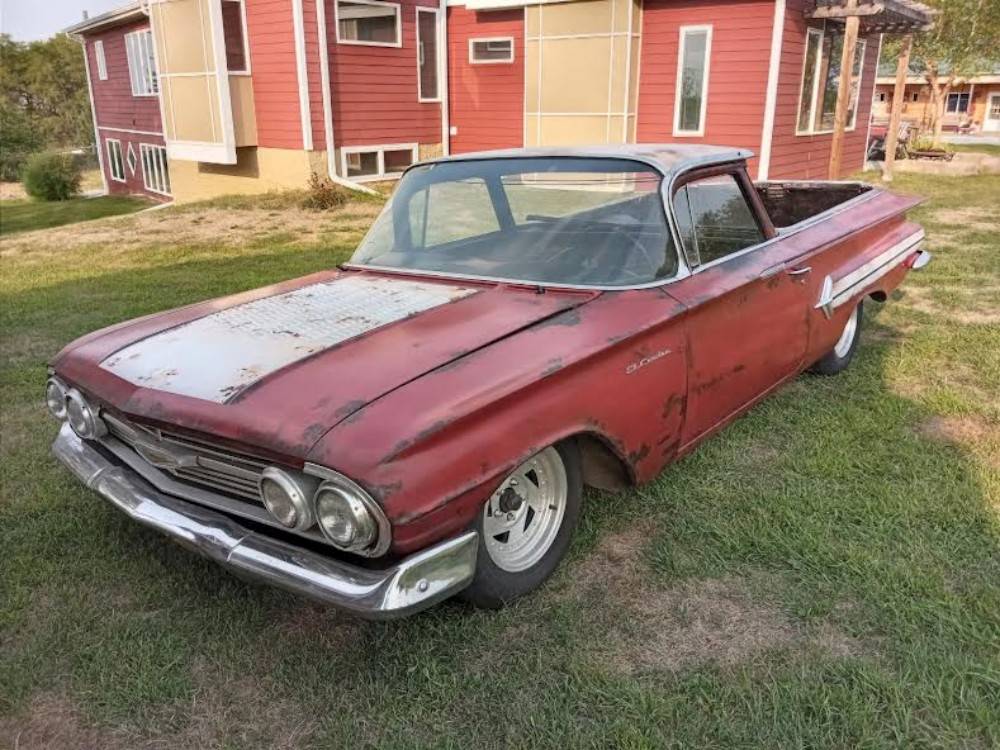 Tender loving care? No, more like tools, labor and cash. However, this 1960 Chevrolet El Camino for sale is likely worth it. Yes, it's a non-running project, but a lot of the parts and pieces to get it moving appear to be present. Found on Craigslist near Omaha, this one of 14,163 second year El Camino could be yours for just $8,800. With finished examples going for as much as $70,000, this could be the start of something special, or at least a wicked daily driver. The add is linked below.
First introduced for 1959 as a competitor to the Ford Ranchero, the Brookwood station wagon based El Camino only lasted two years before getting the boot by Chevrolet. All that despite outselling Ford's ute. It would return for 1964 on the Chevelle platform, but let's not get ahead of ourselves. This apparent prop piece for a photographer is a roller, but it does have a non numbers matching engine under the hood. What that engine is remains a mystery, as the seller does not offer much information about the car. Here's what we can tell from the pics and the bit of text provided.
1960 El Camino exterior
The seller states they purchased the car in gray, gave it this patina paint job and used it for some sort of photography project. They don't mention if any prints are included in the sale, but boy am I curious. What's nice is that they include pictures of the car before it received its faux rust, so you can get a sense of what the body actually looks like. Not too shabby, but who knows what is hiding under the primer.
The bed appears to have a bit of surface rust on it, but from the pictures, it looks solid. All told, given the minimal information presented, this doesn't seem like a chop and replace type of project. Further inspection would be necessary to verify that, of course. Should it need new metal, there are plenty of sources given that these are based on more common Chevrolets.
Interior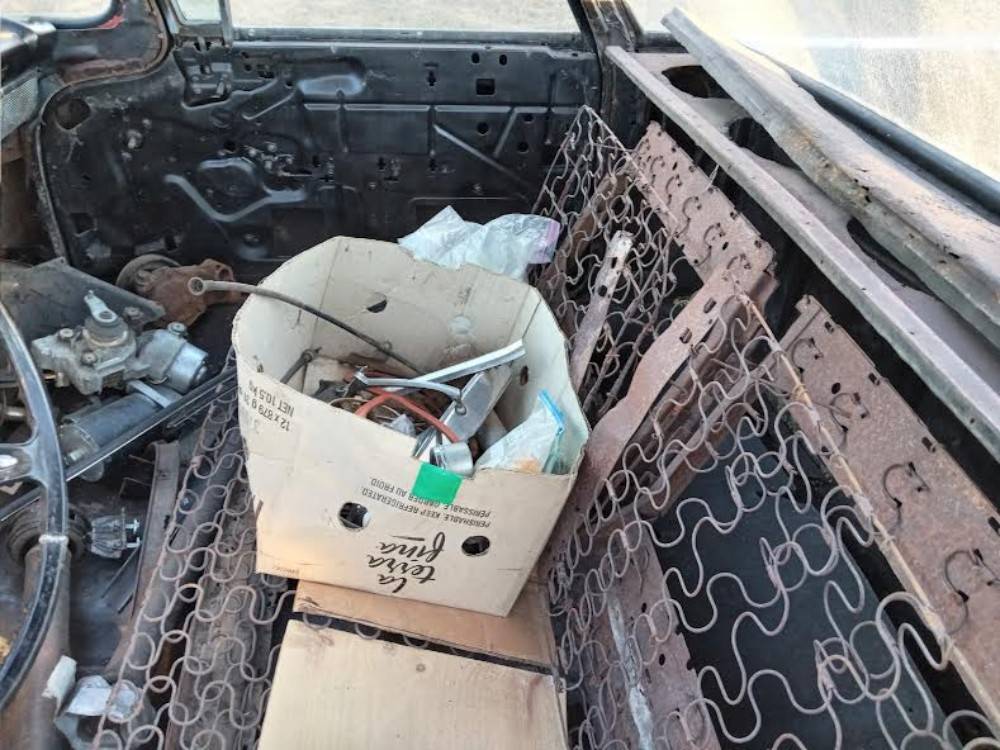 Things get a little hairy when we open up the doors. Perhaps we should say bald, as it's looking a bit bare inside this old El Camino for sale. Let's just say the seat springs are present. On a positive note the seller did offer a photo of the floor and it appears to be in good shape. Again, no hacking required. Other than that, we can see that there's no door cards, nor handles or cranks. The dash is a mystery but there is a steering wheel present, so hopefully you can maneuver thing onto a trailer with ease.
Engine & Mechanicals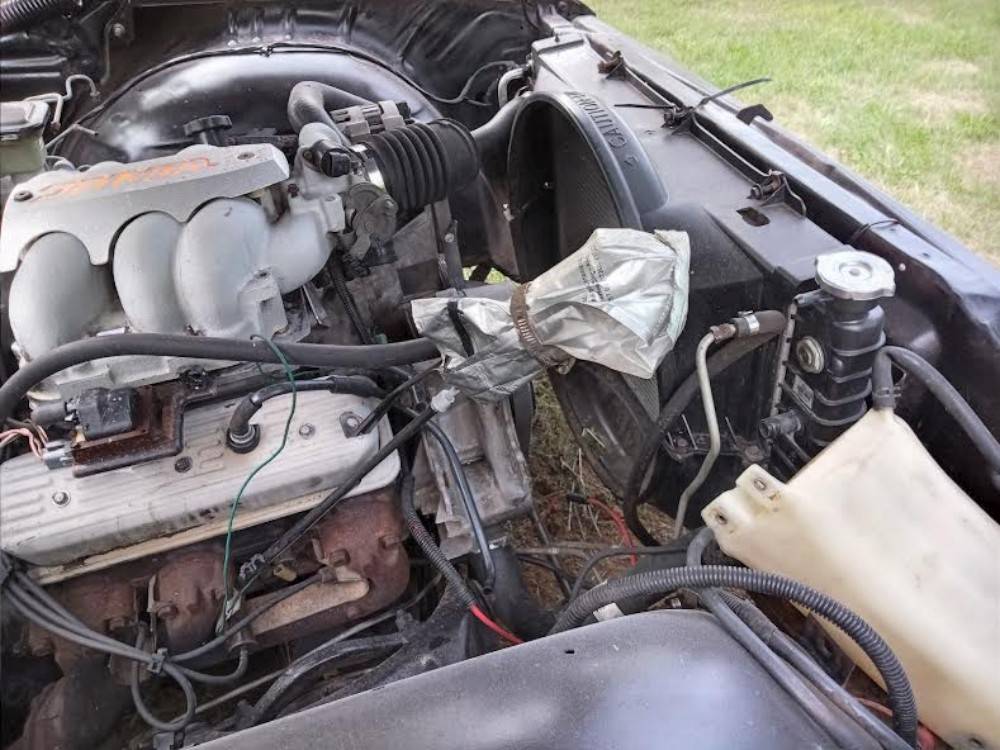 Does this El Camino run? No. As mentioned, there is a non-original engine under the hood but it's hard to tell what it is. The transmission is a mystery as well. So are the brakes, suspension, electrical system, etc, etc etc. The seller really didn't offer much information about this 1960 El Camino, did they? At least they have a clean title.
Yes, $8,800 is a significant investment for a non-running Craigslist El Camino, or just about any car for that matter. However, if you've got that TLC, this could be a real stunner with a bit of elbow grease and magical blinker fluid. The real question is, restore or rod? Given the current state of the vehicle, a proper restoration isn't out of the question, but it won't be numbers matching. My guess is this will be a hot rod or prostreet El Camino by the time it's done. Hopefully that's sooner than later, as this coupe utility deserves to back on the road. Here's the ad, if you want to bring it home. If you do, let us know!