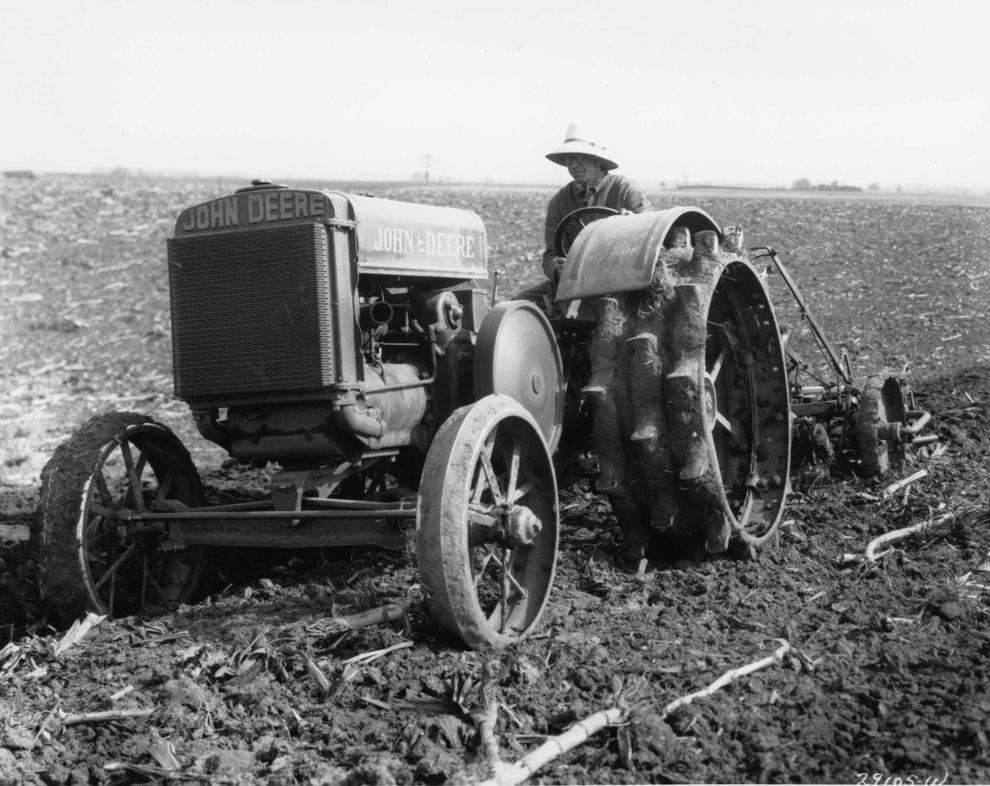 On this day in 1804 John Deere was born in Vermont. After apprenticing as a blacksmith, he found work in Burlington before opening his own shops in Vergennes, and later in Leicester. Facing financial troubles, Deere headed west, eventually settling in Grand Detour, Illinois in 1836. He easily found work in his trade, for a lack of blacksmiths lived in the area. This move, however, exposed him to one such trouble, a sticky, clay soil that traditional cast iron plows had difficulty turning.
Inspired by polished steel pitchforks and the ease at which they pierced the soil, he set out to build a plow for the Midwest. The resulting cast steel plow framed by wrought iron debuted in 1837. The new style of plow found great success in the community. Word of the design spread, and by 1941 Deere's plow sales topped 100 per year.
By 1848 Deere moved from Grand Detour to Moline, IL, a transportation hub on the Mississippi River. The new location allowed him to export his farming equipment to states far outside of the Midwest. The 10,000th Deere steel plow would be made at that factory in 1855. The success of the tool earned it the nickname the plow that broke the plains.
In 1868, Deere incorporated his business as Deere & Company, as it is known today. John Deere, the patriarch of the operation died in 1886. It would be nearly 40 years before his business produced a self-propelled tractor.
First John Deere Tractor
The John Deere Model D debuted in 1923. The new agricultural vehicle made mechanical farming a reality for crop producers across the country. The two cylinder tractor would roll off assembly lines for 30 years, with relatively minor changes throughout. At 160,000 units produced, the Model D survives as the longest production run of any John Deere two cylinder tractor.
Today, Deere & Company produces heavy duty agricultural, construction and forestry equipment. One could also find John Deere snowmobiles, all terrain vehicles and even GPS units.