When actor James Dean, born on this day in 1931, finished filming Giant, he headed straight for the race track. During production of the movie, Warner Bros. barred Dean from pursuing his new passion of sports car racing. Their fear, of course, was injury, or worse, death. Unfortunately, Dean would not make it to the track before fate had its way. On September 30, 1955, at the age of 24, James Dean was killed behind the wheel of his new Porsche 550 Spyder, en route to the Salinas Road Race.
Dean, who starred in such movies as East of Eden, Giant and Rebel Without a Cause, took an interest in auto racing in 1954. His first professional race would come at Palm Springs Road Races, held March 26-27, 1955. The young driver's skills were on full display, taking first place in the novice race and second in the main event.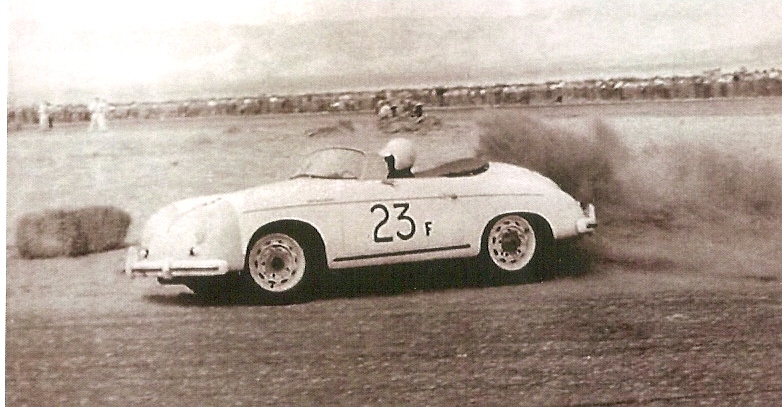 The James Dean Crash
Dean's final race came just two months later, on May 30, 1955, before filming for Giant began. He did not finish due to a blown piston, making him all the more eager to return to racing. After wrapping up his final scenes in the new movie, Dean signed up for the race in Salinas, scheduled for October 1. Dean decided to drive his new Porsche, known as Lil Bastard, instead of trailering it, to break in its fresh engine. On his way he received a ticket for speeding at 3:30 pm in his Porsche. It didn't slow him down.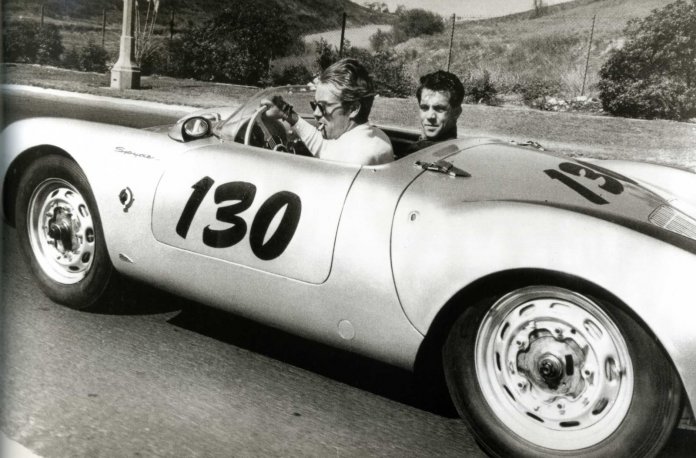 A short time later, at 5:15, a 1950 Ford Tudor turned in front of Dean. Dean could not avoid a collision. He and his passenger, mechanic Rolf Wütherich, slammed into the Ford driven by 23 year old Donald Turnupseed. Dean died almost instantly as a result of several injuries, including a broken neck. Wütherich suffered a broken jaw and serious hip and femur injuries, but survived. The man in the Ford walked away with minor injuries.
The James Dean Mystery Porsche
While parts of the car landed in various hands, George Barris purchased the remains of the Porsche. He planned out a tour with the car, creating a sort of gruesome highway safety side-show title James Deans Last Sports Car. After a number of mishaps involving the Porsche, which according to legend includes the death of a driver who put the Porsche's engine in his race car and crashed, the car crushing a tow truck driver, and the Porsche randomly catching fire, many deemed the Porsche as cursed.
In 1960 a sealed train carried the Porsche 550 back to LA from Florida after a tour. When the train arrived, Barris opened it to find the car was no longer inside. Despite searching high and low, to this day nobody knows the whereabouts of the cursed James Dean Porsche. A man from Bellingham, Washington last laid claim to a $1 million prize offered by the Volo Auto Museum in Chicago for information leading to the car. The 2015 claimant told a story of seeing the Porsche being hidden behind a false when he was a child. His tale appeared to have no merit and the location of the car remains a mystery.