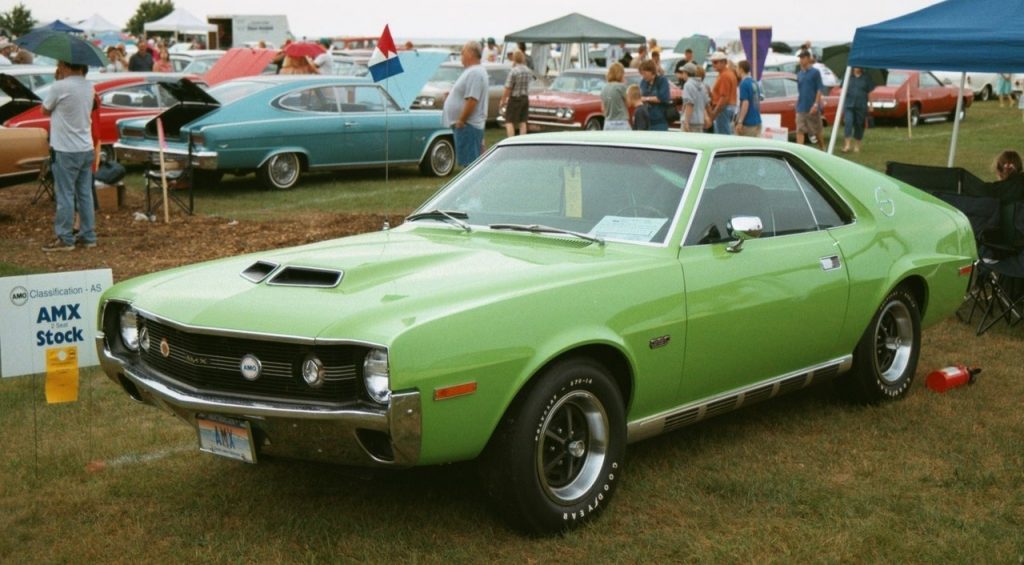 American Motors Corporation officially debuted the AMX at Daytona International Speedway on this day in 1968. Journalists's jaws dropped as they witnessed the new two seat muscle car ripped around the track at more than 130 mph. Though the car appeared as a stripped down Javelin, one of the writers, Tom McCahill, later called the AMC AMX "the hottest thing to ever come out of Wisconsin."
With the only other American two seater being the Corvette that year, the AMX offered buyers a unique alternative in a crowded high horsepower market. At a grand less than the Vette, it appealed to both sports car and muscle car enthusiasts. In 1969, the top of the line 340 hp, 390 ci V8 could power the car down straightaways with ease, yet the vehicle's nimble configuration made it a star on road courses as well.
Despite recognizable value and a fair reception among the media and buyers, sales failed to take off. AMC did achieve in attracting younger consumers to its showrooms, which had long been a problem for the automaker's lineup. AMC discontinued the AMX after three model years. Its four-seat sibling, the Javelin, remained in showrooms through 1974.