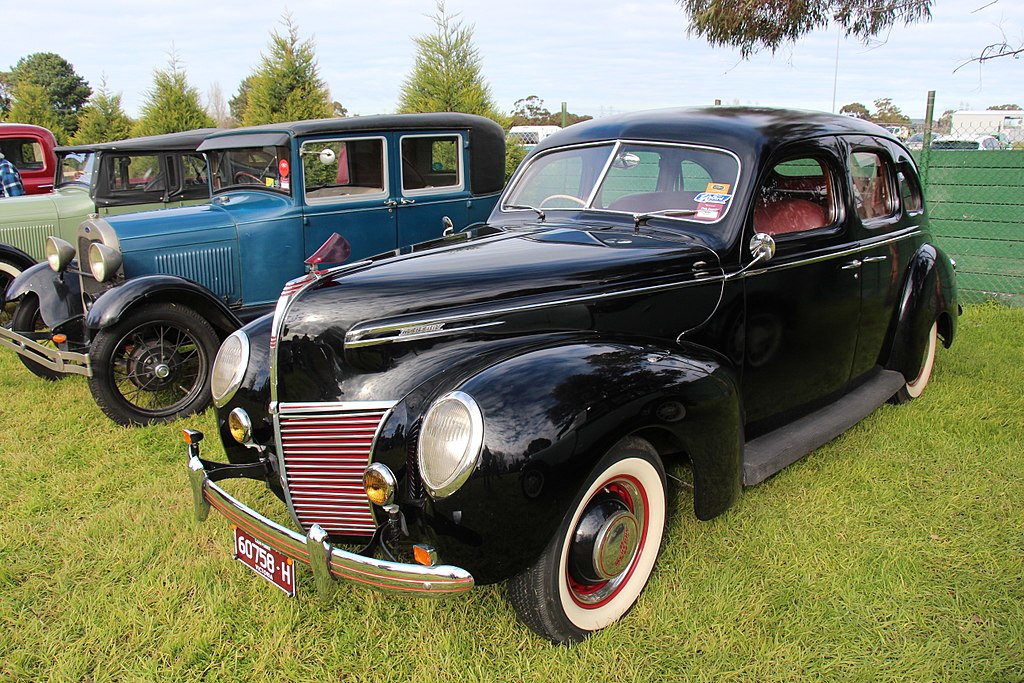 On this day in 1938 Ford Motor Company registered Mercury as a trademark. Mercury aimed to bridge the gap between Ford's V8 cars and its luxury lineup from Lincoln. The first Mercurys were released for the 1939 model year and were an instant hit. They featured a distinct body that differentiated them from the current Fords or Lincolns. The alternative styling didn't last long. From 1941 onward, nearly all Mercury vehicles shared components and style with either Fords or Lincolns.
Mercury was championed by Henry Ford's son, Edsel. Its main competitors would be Oldsmobile and Buick from GM and Chrysler. For the 1939 model year, nearly 66,000 Mercurys left sales lots. With a starting price of $916, equal to about $16,800 today, consumers were able to get a lot of car for decent money.
A popular redesign for 1949 kicked off a solid decade for Mercury. The next year the 1,000,000th Mercury rolled off the assembly line. As the decade progressed, the 1958 recession and the introduction of the Edsel would take a toll on Mercury sales. Though it outsold Edsel 2 to 1, it would take all of 1958 and 1959 to sell the same amount of cars as 1957.
Rebuilding Mercury Cars
After a disastrous end to the 1950s, Mercury worked diligently to recoup its losses in the 1960s. In 1967 two of its most popular vehicles were introduced, the Marquis and the Cougar, the latter a spin off of the Ford Mustang. The 1970s relatively reliable in terms of sales for Mercury. The 1980s saw a more diverse lineup of cars from the brand. Buyers now had more options than the land yachts it was best known for at the time. In 1982 Mercury introduced the LN7, it's first two seat vehicle, which was a counterpart to the Ford EXP.
The Mercury lineup grew through the 1980s and 1990s to include the Capri, Villager, Tracer and in 1997 the Mountaineer was offered as an upscale option to the Ford Explorer. However, by 2001 the Tracer and Mystique would be discontinued, and the Cougar would go on a two year hiatus between 1997 and 1999. Modernization efforts in the early 2000s were difficult for Mercury executives. As the brand struggled with identity, so too did its sales.
The end of Mercury Automobiles
Mercury tried to shift from luxury car to performance car to no avail. As sales slumped, a last ditch effort to attract female drivers with a spendy ad campaign was launched. It too failed, right in the midst of the 2008 recession. There was no saving Mercury. In 2010 Ford announced it would be discontinuing the line. On January, 4, 2011 the final Mercury, a Grand Marquis, rolled out of the factory. For fans, it is nice to know that Mercury remains a registered trademark of Ford until at least 2025.