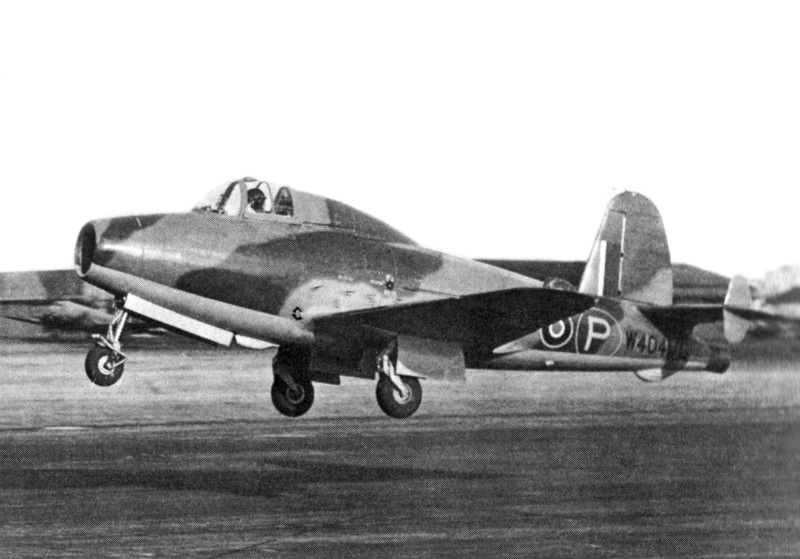 Frank Whittle spent much of his childhood with his nose tucked into books on engineering, turbines and the theory of flight. His readings bred a keen interest in the relatively new subject of airplanes. So much so, that at age 15 he enlisted in the Royal Air Force. The RAF, then only 5 years old, accepted the youngster after he scored highly on the entrance exam. He reported to RAF Halton as an Aircraft Apprentice in a training program for RAF ground crew. Only two days after his service began he failed the medical exam due to his small stature. Thankfully, puberty struck, but even a growth spurt wouldn't be enough to help him achieve his dream of flying.
Within six months Whittle grew three inches and added necessary muscle mass to pass the physical. But upon attempting to retake the test he was informed there were no second chances. Determined to get in, he enlisted under an assumed name, Boy Whittle, F. He was accepted and was off and running, but not quite flying. The three year training program proved difficult for Whittle, who was no fan of strict discipline.
Though he considered desertion, he was noted by a commanding officer as a mathematical genius due in part because of his ability to create working models of aircraft. This provided him the opportunity to enlist in officer training at RAF College Cranwell, which finally provided a chance for Whittle to take to the skies. After only 13.5 hours of training, Whittle took a solo flight in an Avro 504 for the first time in 1927. He soon earned a reputation as a daredevil due to his aerobatic flying skills. The courses were not all airborne. To graduate from the training program Whittle had to produce a thesis.
Whittle's paper centered on opportunity for aircraft design improvements, specifically for high altitude and high speed flights. Titled Future Developments in Aircraft Design, Whittle's thesis illustrated that propeller aircraft were not likely capable of such feats, at least routinely. He went on to describe a motor that utilized a conventional piston engine to direct compressed air into a combustion chamber, of which the exhaust was used for thrust. His thesis basically detailed an afterburner attached to a plane with a common propeller engine, which was not a new idea. However, his explanation of the science behind using such a system at higher altitudes was. He wrote that if the engine primarily worked within lower outside air pressure found higher in the sky, the design's efficiency would be vastly improved.
Following his graduation he continued work on his design, ultimately realizing his system would not outperform a propeller plane of the same thrust due to weight concerns. He found substituting a turbine engine for a propeller engine would give him the advantage he was looking for. He furthered his developments while teaching as an RAF instructor, and even survived two accidents of his own fault while practicing aerobatic flying routines. In 1930, despite many superiors saying his design was impractical, Whittle received a patent for the idea.
Without the RAF's interest in his design, Whittle was limited in his ability to further the engine's development due to lack of funding. But in May of 1935 he connected with a former classmate, Rolf Dudley-Williams, who asked Whittle for his permission to act on his behalf to raise public money to build the engine. The partnership resulted in the formation of Power Jets Ltd. Despite limited funding, a prototype of the turbine turbojet was built, which first ran in April 1937.
Though Germany's Hans von Ohain was working on a similar engine at the same time, and would in fact see it fly first, Whittle is credited as the inventor of the engine due to his patent. Both von Ohain's and Whittle's engines were independently developed and both ran for the first time in the same month. Von Ohain, with better funding, beat Whittle to the air in 1939 when his engine powered a Heinkel He 178 into the sky. Whittle's engine wouldn't take off until 1941 when it was fitted inside a Gloster E.28/39. British and German jet fighters both went to war at about the same time, in July 1944. In 1966 Whittle and von Ohain met.
While Whittle was originally convinced that von Ohain had seen his patent, which expired in 1935, and used the information to develop his engine, he later assessed that it was an independent design. The two men would become friends, first meeting in 1966. Whittle passed away on this day in 1996 after a long career in aviation.