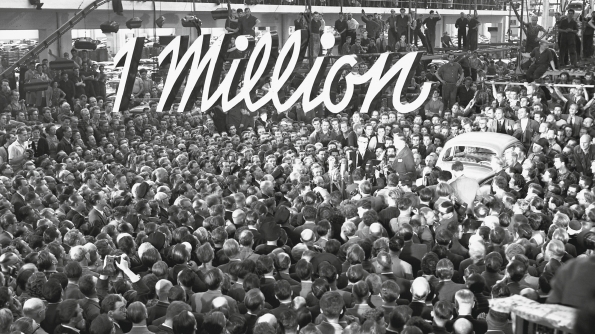 By August of 1955 Volkswagen produced the Type 1 Beetle, the Type 2 Bus and it had recently introduced the Karmann Ghia. While the latter two would help capture new buyers, it was the original VW that firmly planted the success of the automaker. While it took years to bring the People's Car to life in Nazi Germany, the war nearly ended production before it truly began. Yet, when the dust settled, the plant was standing just enough to begin operations. Soon after the white flags flew, workers of the Wolfsburg plant drug machinery they hid in the woods to save it from bombs back to the plant. They started hand building cars with bits and pieces by June 1945.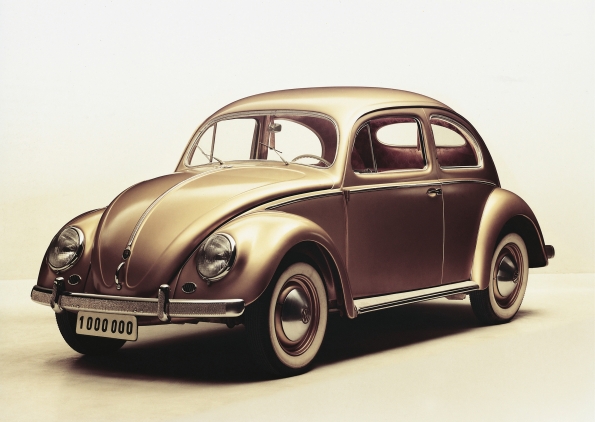 Occupying forces did direct the workers to build military vehicles for them around that time too. While production was inherently slow, the Brits did see the value the plant brought to rebuilding Germany. The allies allocated funds to bring the facility back to its pre-war condition. As manufacturing picked up steam, the one-time dream of Adolf Hitler soon became a reality. Germans finally had a cheap, reliable car, and people bought them up as fast as they could build them. By March 1946 the 1,000th Type 1 VW had left the factory. Of course, this was only the beginning.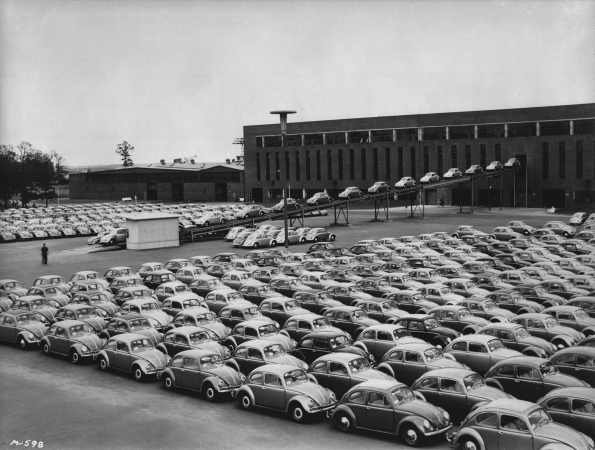 In 1949, VW made its way to America, it seems the Nazi finally invaded. Then, on this day in 1955 the one millionth VW Beetle left the factory with 150,000 people cheering it on. The special car received a gold paint job and bumpers lined with rhinestones. Today it makes its home at Wolfsburg's AutoStadt Museum. Between 1938 and 2003, more than 21 million original VW Beetles left factories around the world.