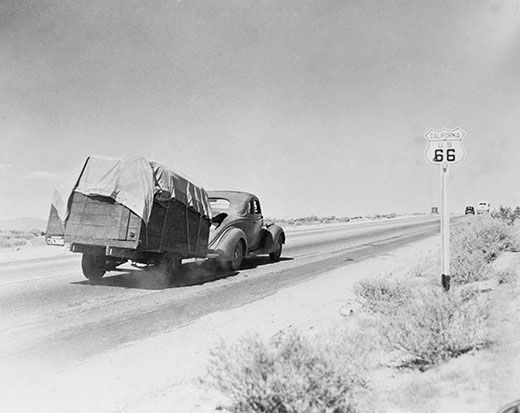 The "Main Street of America," U.S. Route 66, was officially decertified on this day in 1985 when the American Association of State Highway and Transportation officials voted to remove all of its highway signs. The road, which gained a highway designation in 1926, stretched from Chicago, Illinois, to Santa Monica, California, over the course of roughly 2,200 miles.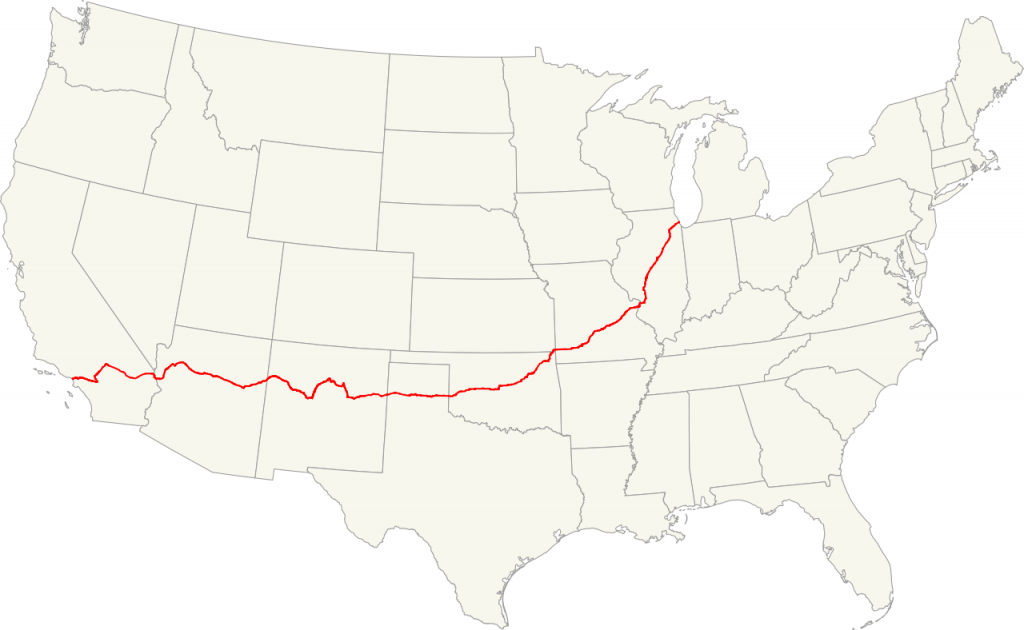 The road follows a path originally forged in 1857 by U.S. Navy Lieutenant Edward Beale and his pack of camels. Before Route 66 became a highway the path had become a popular passageway for people heading west. Over the years, horses and wagons gave way to cars and trucks. By the 1950s, new multi-lane highways became the norm around the country due to government expansion programs. Many of these freshly paved roadways bypassed the old two lane Route 66. The new freeways would eventually lead to the decertification of the Mother Road, but the history of Route 66 is far from over.
These days, Route 66 is more of a tourist destination than anything else. Many old towns, broken neon signs and other interesting roadside attractions dot the highway as it winds through 8 states; Illinois, Missouri, Kansas, Oklahoma, Texas, New Mexico, Arizona and California. According to the Historic Route 66 Federation, approximately 85 percent of the road can still be used by travelers.