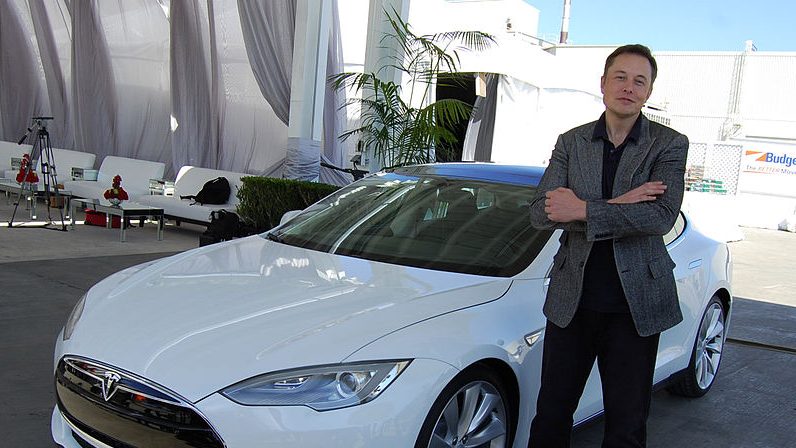 This article comes directly from the Elon Musk wikipedia entry.
Tesla CEO Elon Musk was born on this day in 1971. He is a business magnate and investor and is the founder, CEO, and Chief Engineer at SpaceX; angel investor, CEO, and Product Architect of Tesla, Inc.; founder of The Boring Company; and co-founder of Neuralink and OpenAI. With an estimated net worth of around $203 billion as of June 2022, Musk is the wealthiest person in the world according to both the Bloomberg Billionaires Index and Forbes' real-time billionaires list.
Elon Musk history
Musk was born to White South African parents in Pretoria, where he grew up. He briefly attended the University of Pretoria before moving to Canada at age 17, acquiring citizenship through his Canadian-born mother. He matriculated at Queen's University and transferred to the University of Pennsylvania two years later, where he received bachelor's degrees in Economics and Physics. He moved to California in 1995 to attend Stanford University but decided instead to pursue a business career, co-founding the web software company Zip2 with his brother Kimbal. The startup was acquired by Compaq for $307 million in 1999. The same year, Musk co-founded online bank X.com, which merged with Confinity in 2000 to form PayPal. The company was bought by eBay in 2002 for $1.5 billion.
In 2002, Musk founded SpaceX, an aerospace manufacturer and space transport services company, of which he serves as CEO and Chief Engineer. In 2004, he was an early investor in electric vehicle manufacturer Tesla Motors, Inc. (now Tesla, Inc.). He became its chairman and product architect, eventually assuming the position of CEO in 2008. In 2006, he helped create SolarCity, a solar energy company that was later acquired by Tesla and became Tesla Energy. In 2015, he co-founded OpenAI, a nonprofit research company promoting friendly artificial intelligence (AI). In 2016, he co-founded Neuralink, a neurotechnology company focused on developing brain–computer interfaces, and founded The Boring Company, a tunnel construction company. He agreed to purchase the major American social networking service Twitter in 2022 for $44 billion. Musk has proposed the Hyperloop, a high-speed vactrain transportation system, and is the president of the Musk Foundation, an organization which donates to scientific research and education.
A brief history of Tesla
Tesla, Inc.—originally Tesla Motors—was incorporated in 2003 by Martin Eberhard and Marc Tarpenning, who financed the company until the Series A round of funding. Both men played active roles in the company's early development prior to Musk's involvement. Musk led the Series A round of investment in February 2004; he invested $6.5 million, became the majority shareholder, and joined Tesla's board of directors as chairman. Musk took an active role within the company and oversaw Roadster product design but was not deeply involved in day-to-day business operations.
Following a series of escalating conflicts in 2007 and the 2008 financial crisis, Eberhard was ousted from the firm. Musk assumed leadership of the company as CEO and product architect in 2008. A 2009 lawsuit settlement with Eberhard designated Musk as a Tesla co-founder, along with Tarpenning and two others. As of 2019, Musk was the longest tenured CEO of any automotive manufacturer globally. In 2021 Musk nominally changed his title to "Technoking" while retaining his position as CEO.
Tesla first built an electric sports car, the Roadster, in 2008. With sales of about 2,500 vehicles, it was the first serial production all-electric car to use lithium-ion battery cells. Tesla began delivery of its four-door Model S sedan in 2012; a cross-over, the Model X was launched in 2015. A mass market sedan, the Model 3, was released in 2017. The Model 3 is the all-time best-selling plug-in electric car worldwide, and, in June 2021, became the first electric car to sell 1 million units globally. A fifth vehicle, the Model Y crossover, was launched in 2020. The Cybertruck—an all-electric pickup truck—was unveiled in 2019. Under Musk, Tesla has also constructed multiple lithium-ion battery and electric vehicle factories, such as Gigafactory 1 in Nevada, Gigafactory 2 in New York, Gigafactory 3 in China, Gigafactory 4 in Germany and Gigafactory 5 in Texas.