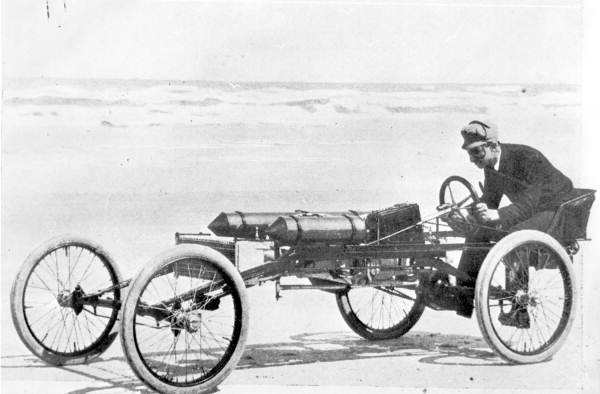 Ransom Eli Olds, the founder of Oldsmobile, was born on this day in 1864 in Geneva, Ohio. He originally found the Olds Motor Vehicle Company in Lansing, Michigan, on August 21, 1897. In 1899 Samuel L. Smith, a copper and lumber business man, bought the company. He renamed it Olds Motor Works and moved it from Lansing to Detroit. Smith, as President, kept Olds on the team as vice president and general manager. By 1901 Olds produced 11 prototype vehicles, at least one powered by gasoline, one by electricity and one by steam. Unfortunately, a March 1901 fire burned the factory to the ground. The story goes that a single Curved Dash Runabout prototype emerged from the flames, leading to its production. However, more than 300 orders for the cars had been placed before the fire broke out.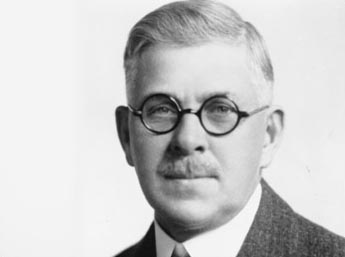 The Curved Dash Oldsmobile sold for about $650 when new, equal to around $18,500 today. About 600 were sold in 1901, around 3,000 in 1902 and at upwards of 4,000 in 1904. This vehicle, not the Model T, was America's first first mass-produced, low-priced automobile. Olds is even credited as being the first person to use an assembly line for automobile production, while Ford developed the moving assembly line.
In 1905 Olds left the company to establish REO Motor Car Company, also in Lansing, Michigan. Olds held 52 percent of the stock and acted as president and general manager of REO. To ensure a reliable chain of supply, he organized a number of subsidiaries, including National Coil Company, the Michigan Screw Company, and the Atlas Drop Forge Company. Olds passed away on August 26, 1950 in Lansing, Michigan.