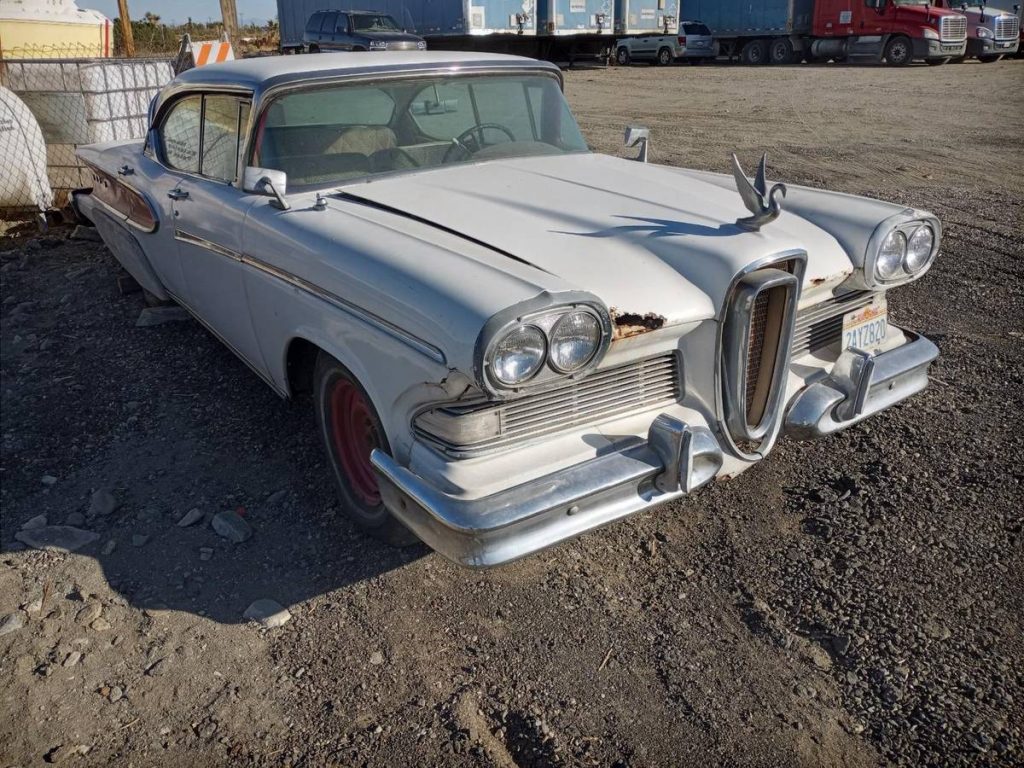 In honor of today's automotive history lesson, in which Ford announced the impending end of Edsel production, I dug up a 1958 Edsel for sale on Craigslist a bit east of Los Angeles. Edsel cars s rolled out of the assembly line for 1958, 1958 and 1960, though workers assembly only 2,846 1960 models before the shut down. Over that time, just 118,297 left the factory. This makes pretty much any Edsel rare, especially considering Ford's mass production intent. What we have here is a 1958 Edsel Pacer sedan, one of the most common models. Still, it's something special, especially in this survivor state. The seller doesn't offer a ton of clear information, but what's there paints a pretty picture. Let's take a closer look.
1958 Edsel Pacer Engine & Mechanicals
The seller of this '58 Edsel is brief in their description of the car's drivetrain, but it leaves me hopeful, though a bit mystified as to how someone can sell a car without stating directly if it runs or not. In any case, they claim this is a numbers matching car, which for this type of vehicle is less important compared to, say, a Plymouth Superbird. Despite not saying if the 361 cubic inch V8 runs, the seller appears to have put a decent amount of work into it. The car has received some sort of radiator refreshment, as well as new spark plugs and wires and an oil change. They also fail to state the condition of the automatic transmission.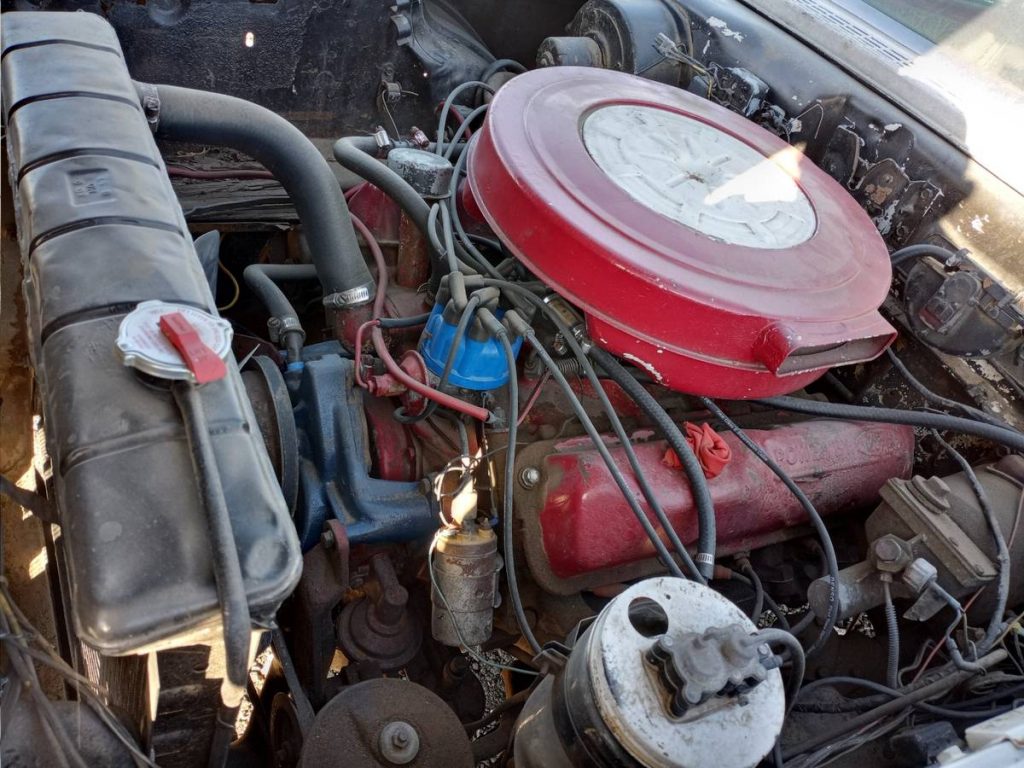 What they do mention is that this car needs brake work. As with most old cars that appear to have been sitting for some time, I'd recommend a thorough safety inspection and analysis of the drivetrain and other mechanicals before trying to take this for a coffee run. Although it's a bit unclear if it's driveable or not, the interior does appear decent.
1958 Edsel Pacer Interior & Body
I am really loving the pattern on these seats. While the inside appears well worn, it's still welcoming. I don't spot any tears or other issues that would really prevent you from using it as is. Even the door handles and window cranks are still in place. The dash isn't terrible either. Honestly, this is a great candidate for survivor cruising. While a full restoration would be extensive, you'd sure have an interesting piece of automotive history on your hands when complete. Even the body looks to be decent, though a few blemishes are visible in the available photos.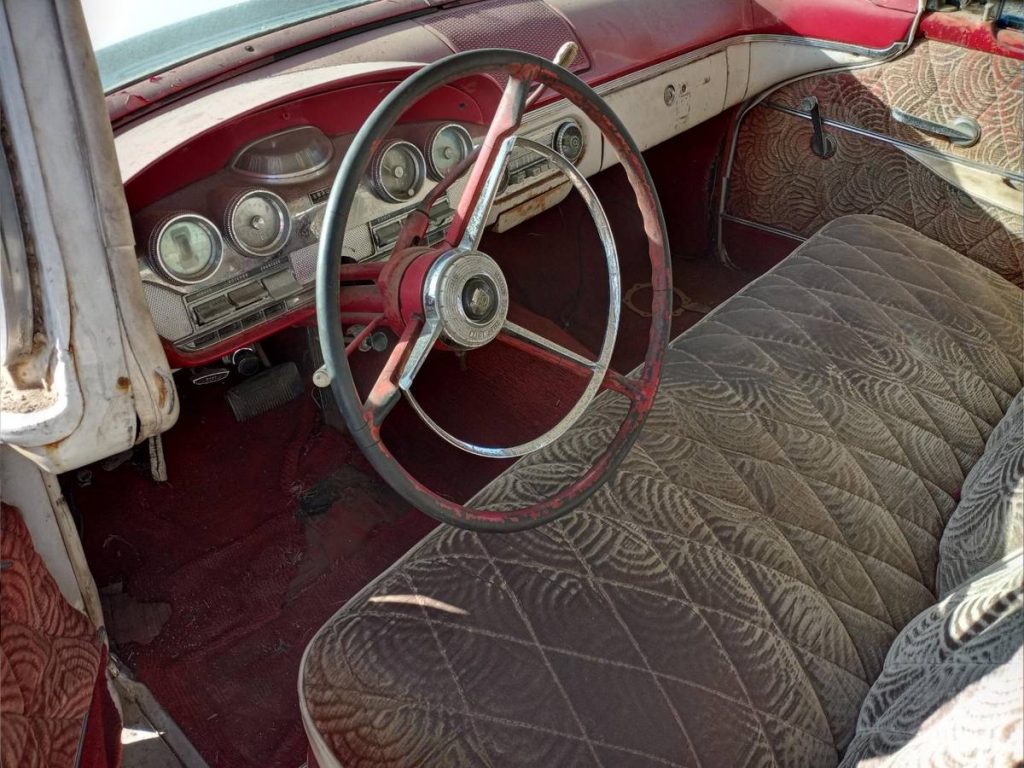 The primary points of concern are the gaping rust holes on either side of the front of the hood, just under that giant swan hood ornament. That thing looks like it could carry this car away! A metalsmith could patch those rust spots up easy enough though, which would be better than replacing the hood itself. Be sure to put that bird back when the metalwork is done!
This Edsel features a continental kit and fender skirts. It's got a great look in the rear, those tail lights are truly something special. I guess this car looks better going than coming. With those red steel wheels the front end has a NASCAR look to it, while the rear is all class.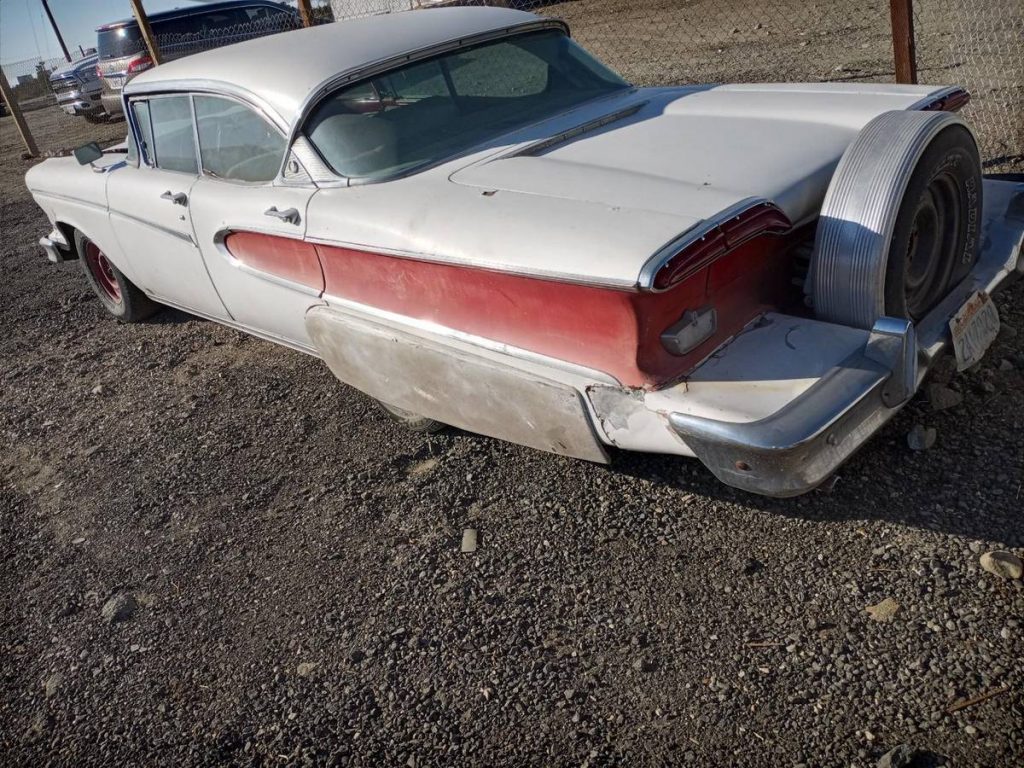 This 1958 Edsel Pacer for sale in California is a great opportunity for a first timer to give restoration a shot or a seasoned vet to build the 50s cruiser of their dreams. Whatever your vision, with a bit of elbow grease, you could have a great ride on your hands. If you drug this Edsel home, what would your plan look like? Let us know in the comments and if you do buy it, tell us!