Ford introduced the one-year-only Boss 351 Mustang on this day in 1970 for the 1971 model year at the Detroit Auto Show. The vehicles featured a 351 cubic inch 8-cylindenr, 16-valve V8 pushing 330 horsepwer. It featured an aluminum intake manifold, solid lifters, dual-point distributor, a six-quart oil pan, and cast-aluminum valve covers and 4-barrel carb system, allowing the Mustang to scream from 0 – 60 mph in 5.8 seconds. Only 1,806 Boss 351 Mustangs were built for 1971.
The 351 succeeded the Boss 302 and Boss 429, both available in '69 and '70. As you can guess, the numbers on the badge represented the size of the engine. While the 351 offered about 40 more ponies than the 302, it couldn't keep up with the 429's 375 hp rating. The 351 did manage to hold onto the competition suspension, four speed manual and Traction-Lok differential found in its predecessor.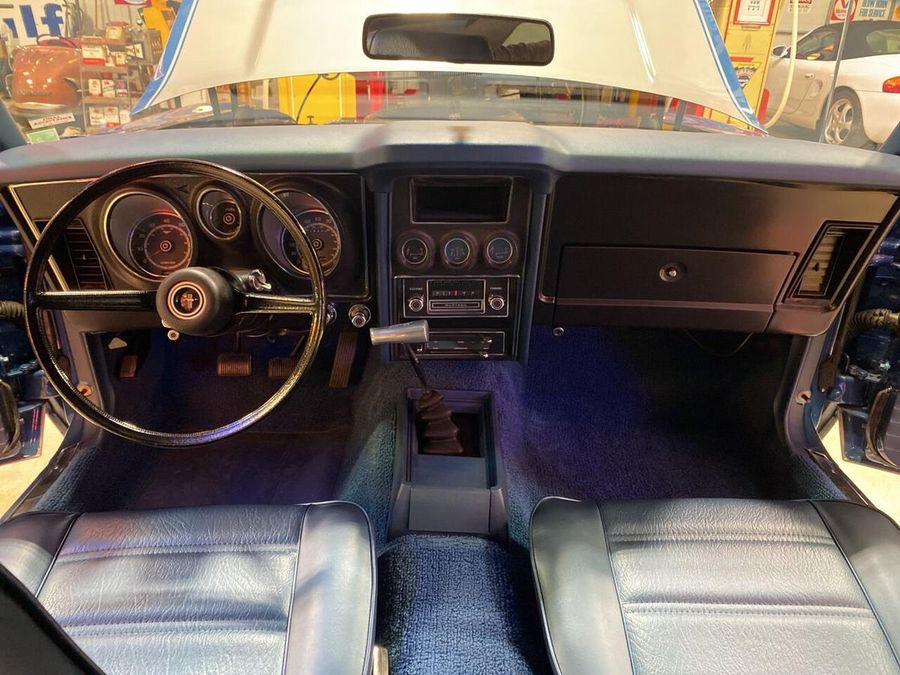 1971 Boss 351 Mustang For Sale
If you're in the market for a Boss 351 Mustang for sale, I found this one over on Hemmings, but it will set you back about $130,000. It's our poster car and is listed by Rock Hard Motors out of Iowa. Interestingly, it appears this car came off of eBay about a year ago with a buy it now of just $28,500. I can't verify that it's the same car, as the eBay ad is defunct. The $100K car has also recently received a full restoration, but based on the color scheme and timing, I'd guess it's the same. It goes to show, if you've got the skills, the restoration business can be quite lucrative. No matter who you, the the restore process can be quite spendy in just time and parts.
If you're more into contemporary rides, Ford reintroduced a Boss Mustang in 2012, although it featured the 302. You can usually find one of those on a used car lot for around $40,000. Have fun with that.