At approximately 10 a.m. on this day in 1954, Chevrolet General Manager Thomas Keating drove a gold plated 1955 Chevrolet Bel Air Sport Coupe off a Flint, Michigan assembly line, marking the 50 millionth automobile produced by General Motors. Shortly thereafter it would be loaded onto a flatbed parade float and towed through downtown Flint. Thousands of people packed the streets to get a glimpse of the historic vehicle. A number of other important automobiles and people flowed through the streets that day, including the first Cadillac produced under GM ownership.
To commemorate the occasion, Chevrolet built 5,000 gold painted Bel Airs, though these were four door models and their trim remained chrome. This of course was much less expensive than the 716 trim parts plated with 24-carat gold on the actual anniversary vehicle. That special car even had its chassis painted gold.
What Happened to the Gold Bel Air (50 Millionth GM Car)?
At some point the gold plated Chevrolet ended up in private ownership. The story goes a man was planning to restore a rusty Bel Air when he caught wind of a buddy planning to racer with a better example. The restorer offered to swap cars with his friend, allowing him to cut up the rust bucket and he would have a better starting point for his project. They shook on it.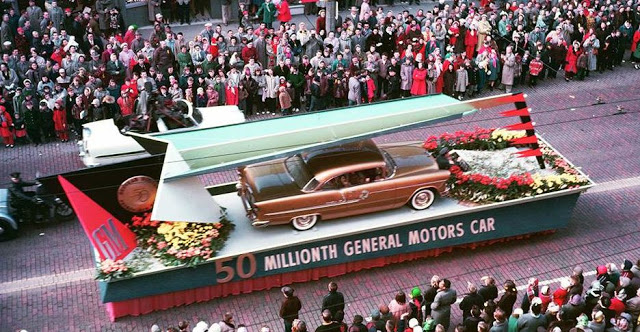 When the restorer got home he discovered a bunch of gold plated trim pieces in the trunk. A bit more research and a call to a friend at GM revealed his car's VIN matched that of the 50 millionth GM car. He had real gold in his garage.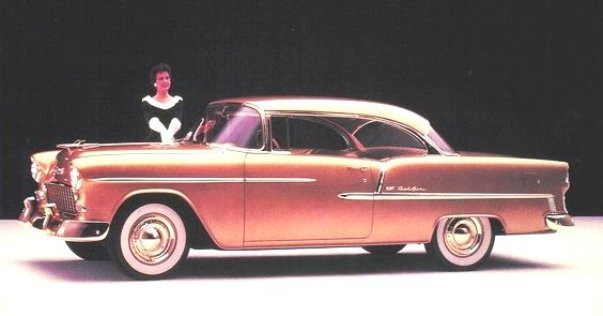 General Motors supposedly offered to restore the car if they could use it for 50th anniversary promotions in 2005. The owner turned down the offer, worried that General Motors would somehow take ownership of the vehicle. The trail to the gold Bel Air hits a dead end with the death of the owner, who lived somewhere along the East Coast. Do you know where it's at? Watch a video of the parade below.