So, you've just found the perfect project car. You're pumped, for sure, but there's still one question burning in the back of your mind, "What the heck do I do with this thing?" Obviously there are a million directions to take a build, but when it comes down to do, it can be as simple as, "Rod or restore.?" While the answer to this question is obvious with some vehicles, with others it can be a tough call. Whether you're an automotive purist or a hot rodder at heart, making that decision regarding these classic car projects could prove difficult. Let's take a look.
1932 Plymouth Project for Sale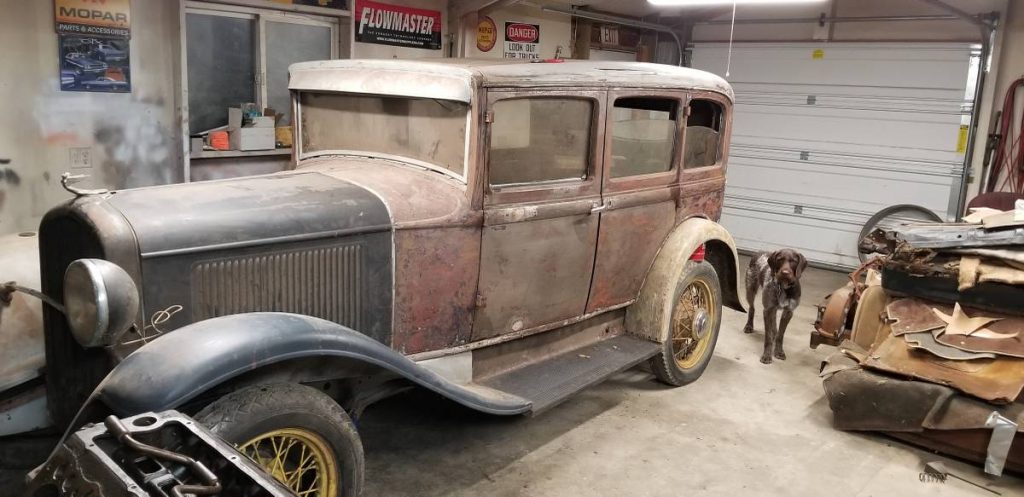 The seller of this 1932 Plymouth for sale on Craigslist in Whatcom County, WA for $4,500 doesn't offer a whole lot of information on it, but it sure looks original based on the short description and one photo they offer. There's definitely less interest in these prewar cars than there used to be, which is quite sad, honestly. Cars like this represent an important era in automotive history, one of rich engineering development and gorgeous design. Unfortunately, I foresee this car turning into a hot rod of some sort, just as the seller claims. If you buy it, be sure to consider getting it going as is, this could make a great survivor! I mean, just look at how those windows roll down!
1951 Henry J Project for Sale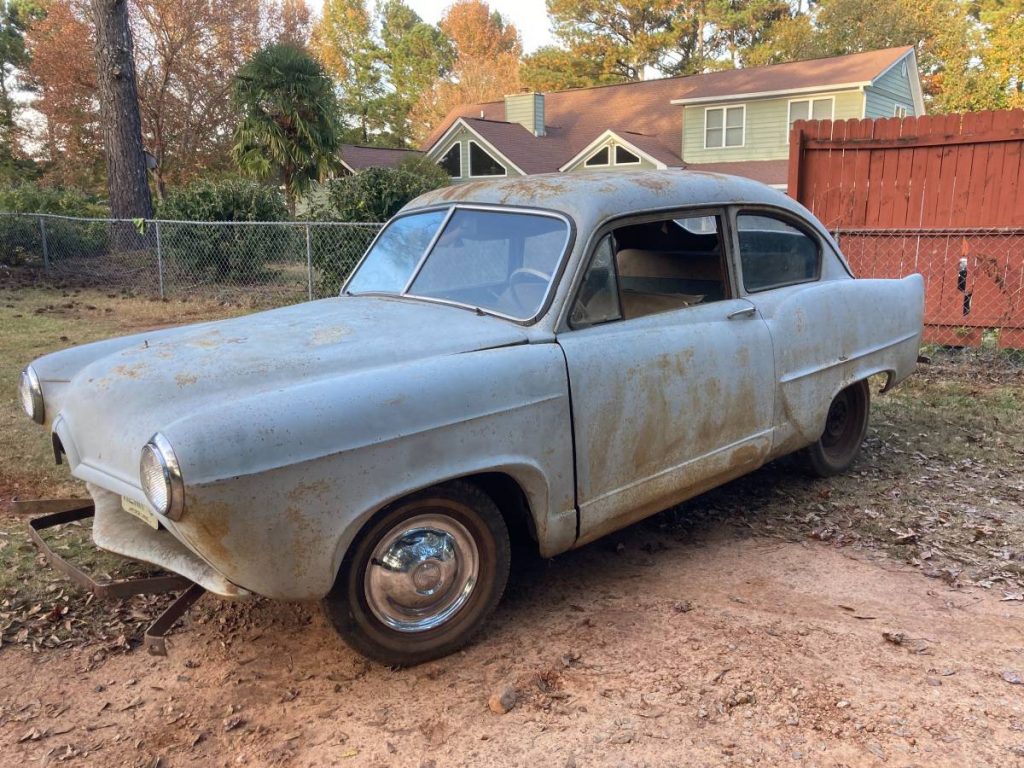 There are some pretty wild and cool Henry J hot rods and gassers out there, could this join the ranks? This all original, low rust example is exceedingly straight, body-wise, making it a prime candidate for restoration. However, this car was built originally with the intent of being the cheapest new car on the market, and it kind of shows. It proved unpopular and the model folded after less than three years. Adding your own flare to this 1951 Henry J for sale outside of Atlanta for $7,500 could turn this once low cost commuter into a real piece of art.
1969 Volkswagen Bus for Sale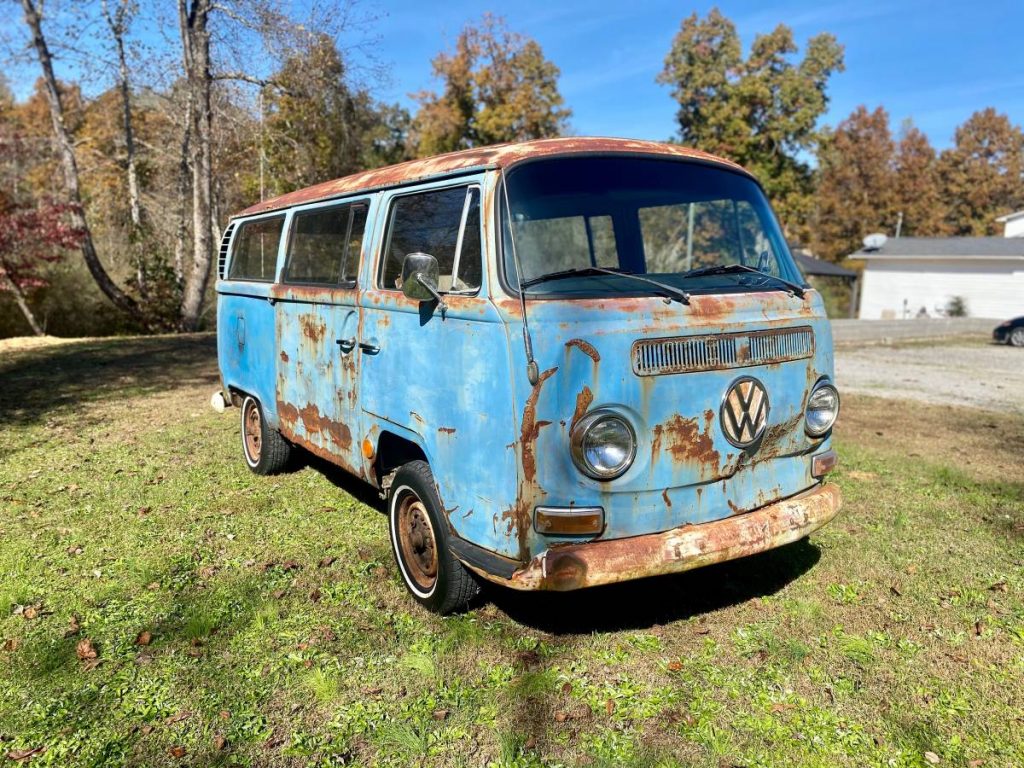 Vintage Volkswagen continue to draw massive money. Watching people rebuild rusty hulks of these common commuters into showroom quality rides truly is fascinating. It makes me wonder what will come of this running and driving 1969 VW Bus for sale near Haleyville, Alabama for $6,850. While it's got some serious body issues, this is definitely not the worst I have seen restored. Heck, the fact that it's mechanically road ready is surely going to draw a few buyers who just want a cool cruiser. Whether it sheds its patina or not, one thing is certain, this Volkswagen bus will survive to see another doobie.
1967 Dodge Coronet RT for Sale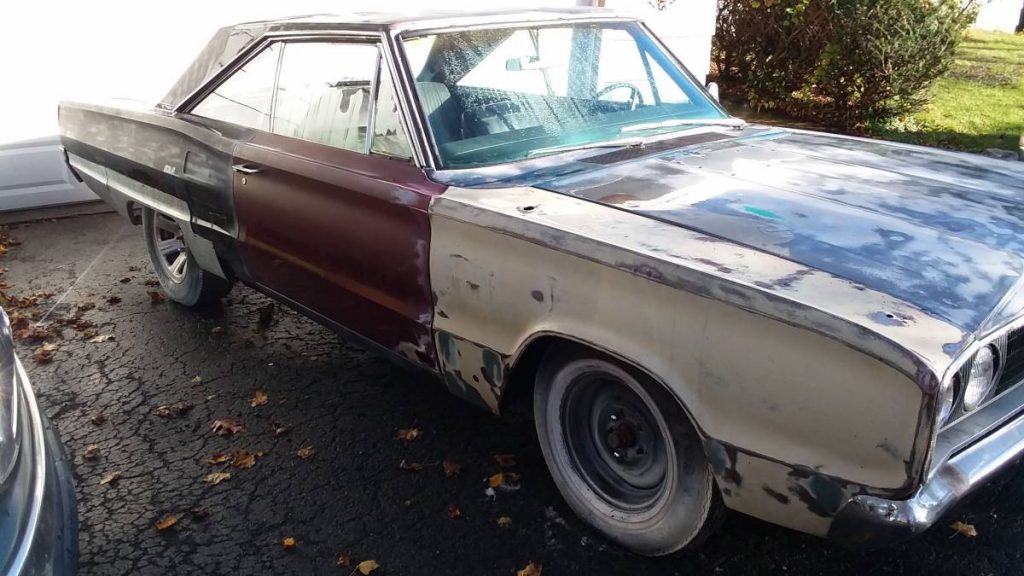 Ah, here we have some Mopar muscle. This 1967 Dodge Coronet RT is for sale in Syracuse, NY for $8,500. The 440 V8 under the hood runs and the automatic transmission allows the car to drive, according to the seller. It even has new brakes all the way around. You could Joe Dirt this thing, or bring it back to its former glory, all depending on your skills and budget of course. No mention if the car is numbers matching or a real RT car, but if it is, it's one of less 11,000 built in '67. If it's all original, you'll make a lot of purist cry if you do anything other than restore it.
1959 Cadillac Project For Sale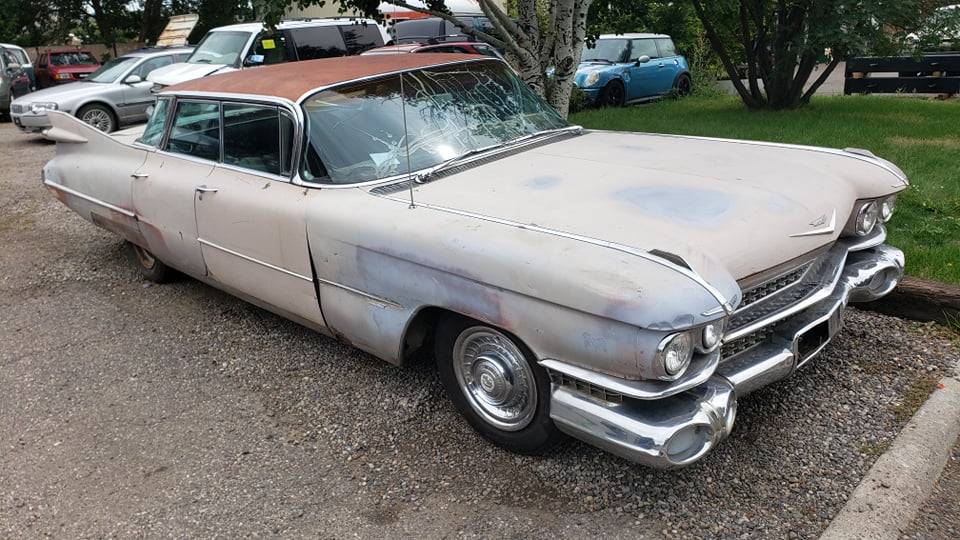 It is hard to argue that the apex of the fin era was reached with the production of the 1959 Cadillac. Those wings sure make these cars look like they can fly, even this large and in charge 1959 Cadillac Sedan DeVille for sale in Bozeman, Montana for $8,500. Featuring a flat top roof and an engine that turns over, this could be the start of a truly beautiful restoration. Or, if your heart desires, a unique hot rod or restomod. I've always wanted a '59, just like most old car people I assume, but this one is a bit out of reach for me. Feel free to park this Cadillac under my Christmas tree!
So there you have it, five classic car projects for sale under $10,000 that beg the question, rod or restore? Tell us what you would do with each of these classic car projects in the comments!