Who doesn't love a good barn find? While we would all surely love to come across a rare barn find Mopar muscle car, prewar Duenseberg or — hey, I'll take a cool station wagon, please — we can't all be so lucky. However, that shouldn't stop you from looking for some rusty and dusty metal hidden away in a barn, field, warehouse or otherwise. Let's clear the air, applying barn find terminology doesn't always mean the car is found in a barn. The moniker generally applies to any car that's simply been sitting or seen better days, just like these Craigslist barn find cars for sale. Check out the video below and scroll down to find links and a bit more information on each cheap classic car for sale. Be sure to subscribe on YouTube for the latest finds and more automotive history!
Barn Find Cars for sale
Here's a collection of barn finds that has a little something for everyone. Well, that's obviously bias and hinges on personal taste. Anyway, here's some cool old dusty cars for sale.
1956 Cadillac Coupe DeVille – $12,000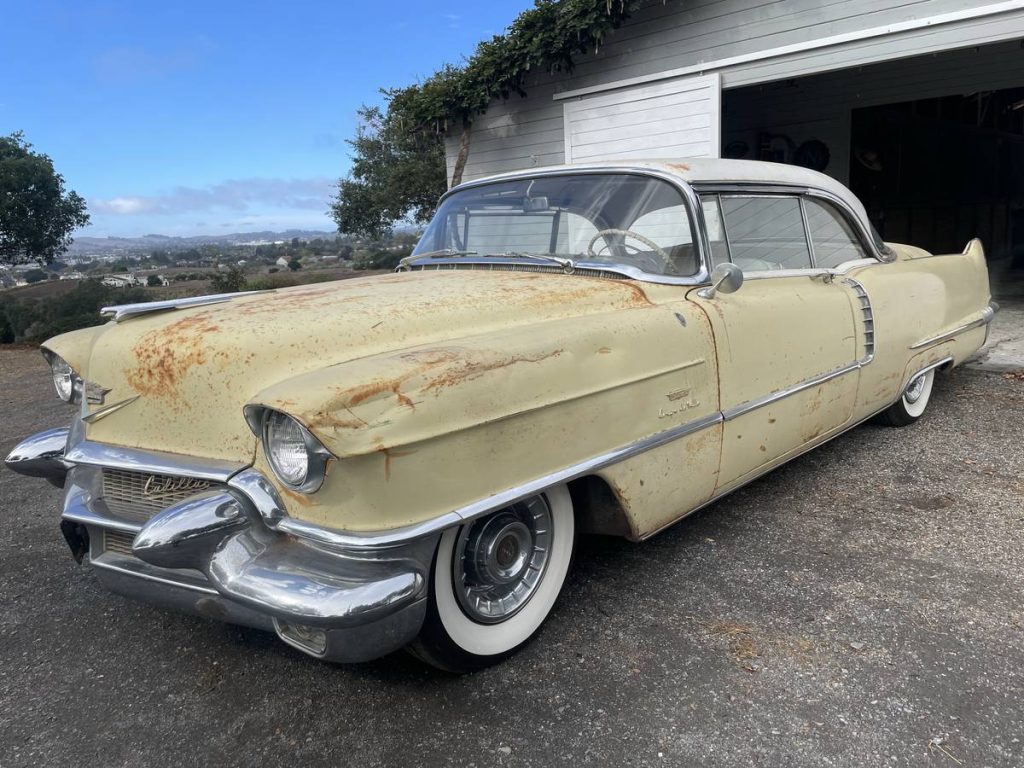 This classic luxury car is a beast! While 12 grand may seem steep for a rusty Cadillac, this baby runs and drives. The seller got it back on the road for the first time since the 1970s! You can find this classic Cadillac for sale here, listed online outside of San Francisco.
1941 Ford Super Deluxe – $9,999
This is an all original 1941 Ford with a Flathead V8 that the seller's dad parked in 1959. With just 40,000 on the clock, it's about as low mileage as you can get for a car of this era, unfortunately the rats have had a heyday with it. If you want to bring it back to life, find it listed here near Boston.
1926 Ford Model T – $7,250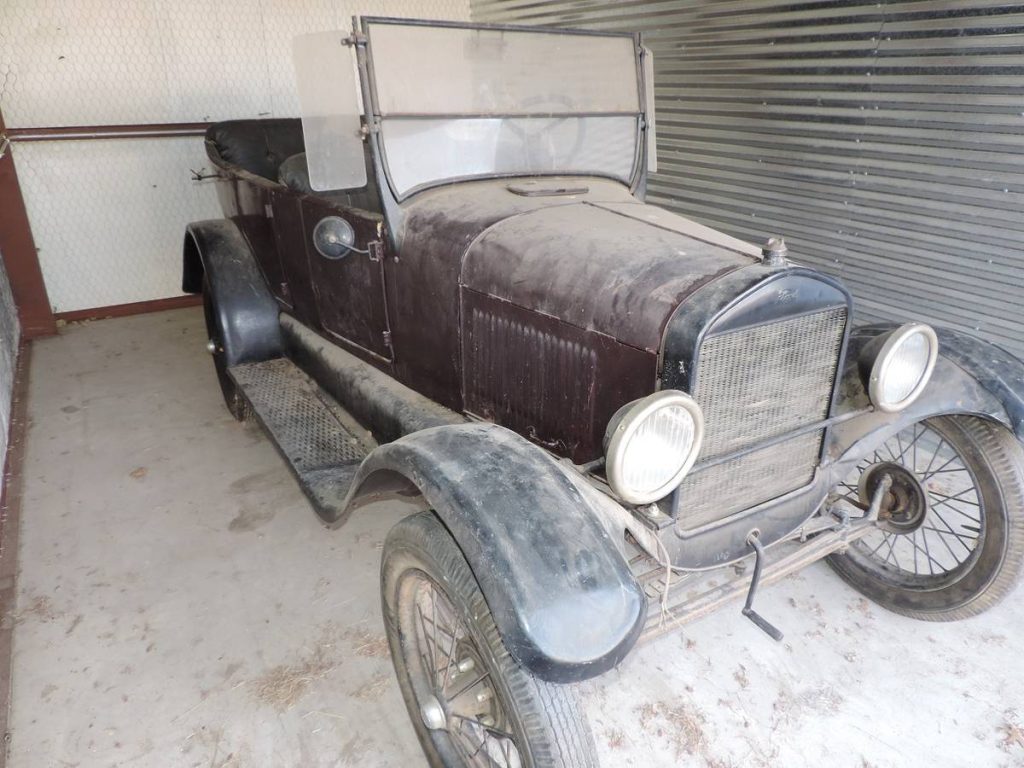 Ah, the Model T. It's the car that put the world on wheels for nearly 20 years of consistent production. With more than 15,000,000 made, they're still relatively easy to come by, but harder every day. This one isn't currently running but it could be a fine example with a little elbow grease. It's listed near Dallas.
1964 Sunbeam Alpine – $3,500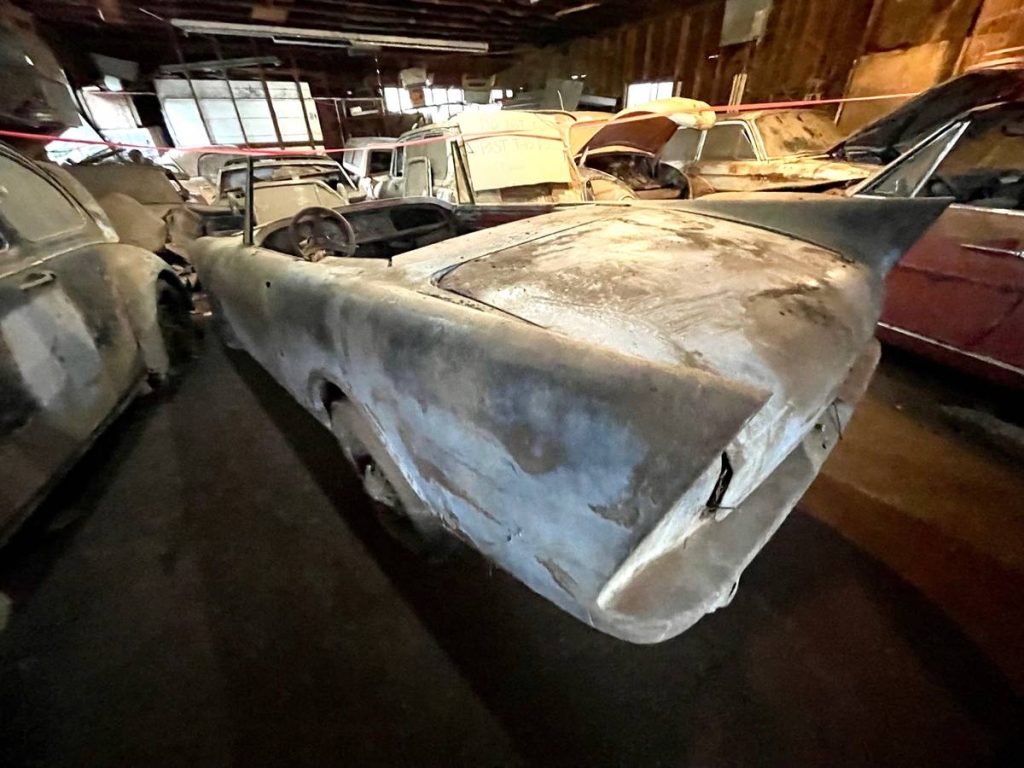 Is $3,500 fair for scrap metal? Well, that's not a very nice thing to say, is it! I am sure if it falls into the right hands, this beauty could be on the road once again. However, it will truly be a labor of love. If you're in the giving mood, find it here near San Diego. Bonus, if you call, ask about the other cars.
1979 Pontiac Trans Am Barn Find – $7,500
Here's a barn find muscle car, sans barn. This one family, 69,000 mile ride is quite original and fully loaded. Under the hood is the 403 cubic inch V8 connected to an automatic transmission. It's dirty, but you know this baby will clean up nice. Someone call the Bandit. Get it before its gone, here near Baltimore.
If none of these cars are doing it for you, be sure to check out these other listings for classic car sales. We bring new finds to the table every week.