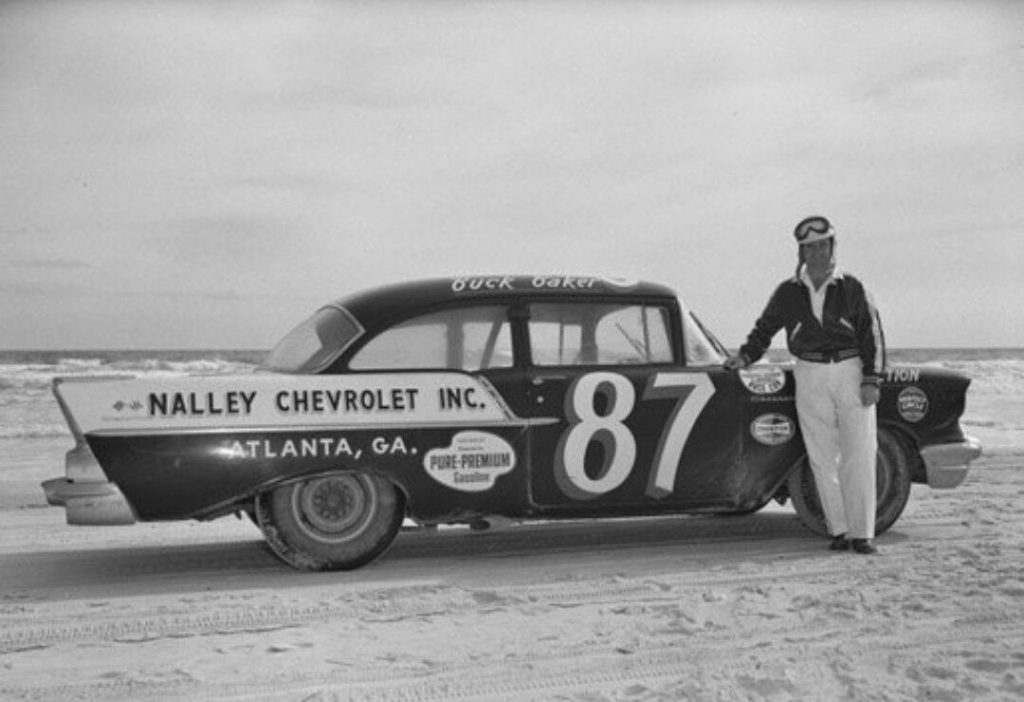 The 1957 NASCAR season was capped off by a dramatic 250 lap race on this day in 1957. The action unfolded on the ⅓ mile dirt track in Greensboro, North Carolina, with theatrics beginning on lap 35. During that spin around the track, an accident sent Marvin Panch end over end in his Ford. His car landed on its wheels and he kept going! After 16 more laps before finally called it quits. The crashes kept coming, making for a slow march to the finish for the The 2,500 fans shivering in the grandstands. Those who stuck it out in the chilly temperatures were treated to a high octane duel.

Elzie Wylie "Buck" Baker Sr., in his Black Widow 1957 Chevrolet, and Lee Petty, in his Oldsmobile, swapped the lead four times throughout the race. Finally, on lap 191, Baker pulled ahead and led to the checkers. The win secured Baker's second consecutive NASCAR Grand National Series Championship. He became the first driver to ever win the trophy two years in a row. The $1,000 prize from the race likely made Buck Baker grin just a little bit wider.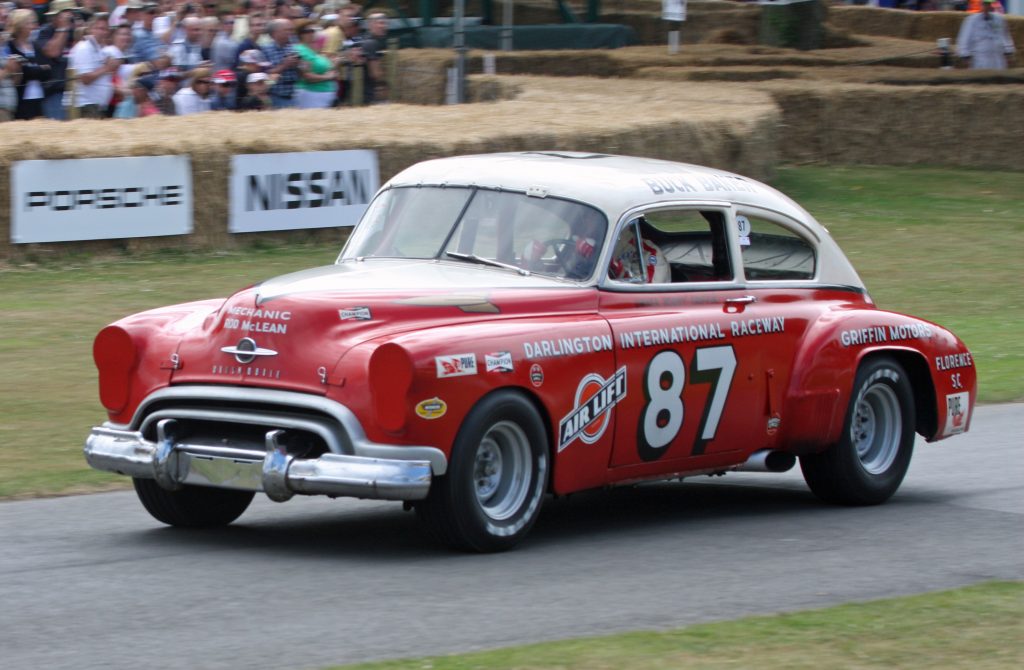 The Later Years of Buck Baker
After Baker hung up his racing goggles in 1976, he opened up the Buck Baker Racing School. NASCAR Hall of Famer Jeff Gordon later got his first taste of stock car racing at the school. Baker's son Buddy, who had 34-years of Winston Cup experience, taught at the school along with his sister Susie Baker.
Buck Baker earned many accolades over the years. This includes induction into the National Motorsports Press Association's Hall of Fame in 1982, the International Motorsports Hall of Fame in 1990, and the Motorsports Hall of Fame of America in 1998. That same yearr he was ranked as one of NASCAR's 50 Greatest Drivers. Baker passed away of natural causes in 2002 at the age of 83.