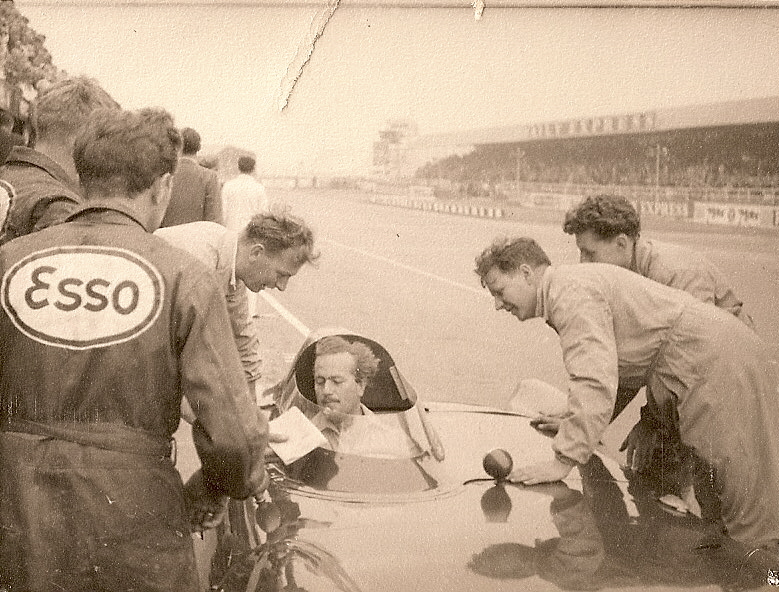 Colin Chapman, English engineer, automotive designer and founder of Lotus Cars, passed away on this day in 1982 at age 54. Born in Surrey in 1928, Chapman studied structural engineering at University College London. He would later attend University of London Air Squadron before briefly joining the Royal Air Force. His time in the air and around planes would prove to be a valuable experience for him, as his future car designs borrowed heavily from aeronautical engineering. After leaving the RAF in 1948, he went to work building his first race car.
Chapman's Mk1, a modified Austin 7, debuted later that year, nicknamed Lotus. After winning cash prizes in several local prizes, he began work on the Lotus Mk2, also based on an Austin 7 chassis. Further success in this car paved the way for a career in automotive design and racing.
Chapman officially founded Lotus Cars in 1952 alongside former engineering classmate Colin Dare and brothers Michael and Nigel Allen. Team Lotus would make its Formula One debut on May 18, 1958 at the Monaco Grand Prix. Cliff Allison and Graham Hill both completed the race, finishing in 6th and 26th respectively. Sterling Moss would win the race behind the wheel of a Lotus two years later, marking the first F1 win for the team.
Under the direction of Colin Chapman, Team Lotus won seven Formula One Constructors' titles, six Drivers' Championships, and one Indianapolis 500 between 1962 and 1978. All the while, Lotus cars continued to produced rather affordable sports cars for the consumer market. The first production street car, the Lotus Type 14 Elite, had arrived in 1957. It was discontinued in 1963, but the name was used again between 1974 and 1982.
Colin Chapman suffered a fatal heart attack at his home on this day in 1982. His left behind his wife, two daughters and son Clive Chapman, who now runs Classic Team Lotus.