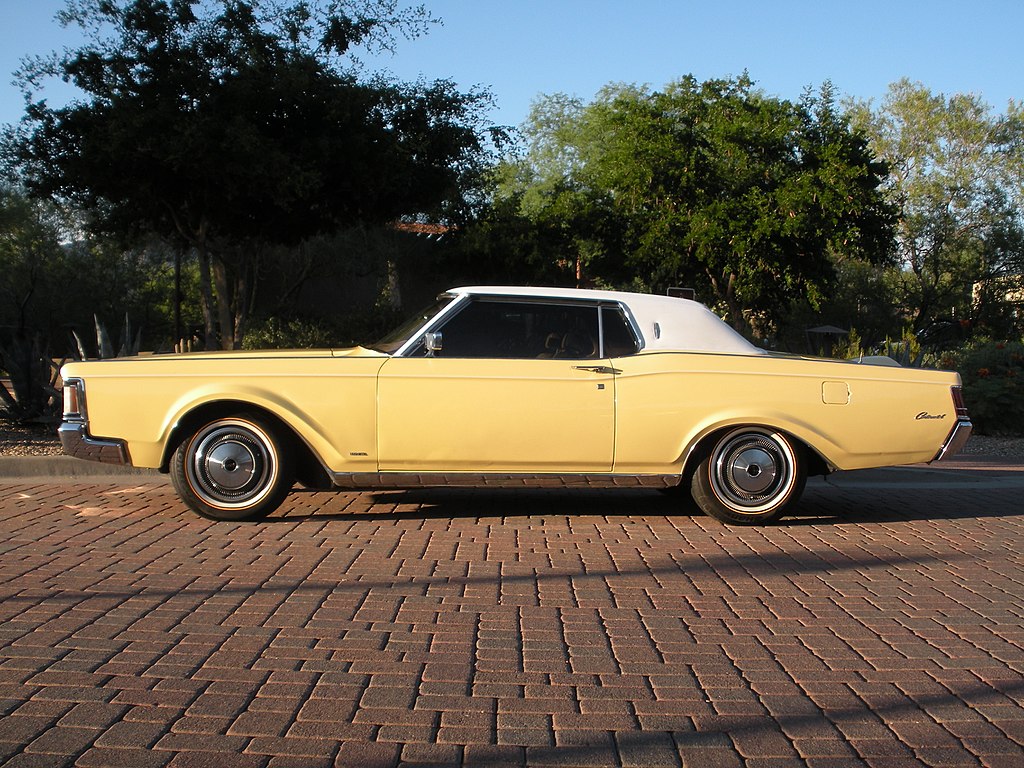 Hoping to woo race fans at the 12 Hours of Sebring, Lincoln introduced their new flagship model, The Continental Mark III, on this day in 1968. The development of the Mark III can be traced back to 1965 when Lee Iacocca, then vice president of Ford's car and truck group, tasked a design team with creating a high-end vehicle that would compete with European luxury brands. Iacocca was known for his bold and imaginative ideas, and in this case, he famously said, "Put a Rolls-Royce grille on a Thunderbird." This statement was the inspiration behind the design of the Mark III. The result was a stylish and sophisticated car that was unlike anything else on the market.
It almost never came to be. A focus group provided mostly negative reviews of a design headed by Design Vice President, Gene Bordinat and the Strawberry Studio. However, both Iacocca and Henry Ford II loved it. They overruled the group and ordered the luxury vehicle into production, giving it the green light on March 24, 1966. After nearly two years of planning and tooling, the Mark III appeared as a 1969 model. Like the Mark II of the 1950s, the Mark III did not wear any Ford or Lincoln badging, instead Continental was the make itself.
Mark III Specs
The two-door coupe recalled a time of sophisticated luxury with its long hood and short deck. A 7.5-liter, 460 cubic inch V8 engine that produced 365 horsepower sat under the hood. It pushed the car to as fast as 120 mph. The car also came standard with a number of luxury features, including leather seats, power windows, and air conditioning. Later models received genuine walnut interior accents and a Cartier-branded clock adorned the dash.
The Mark III, a direct competitor of the Cadillac Eldorado, scored highly with consumers and quickly became one of the best-selling luxury cars in the United States. However, style and other regulations caused the car to be short-lived. After four years of production, the Mark IV replaced the Mark III following the 1971 model year. In total 79,381 Mark III luxury car's left the Wixom assembly plant in Wixom, Michigan.