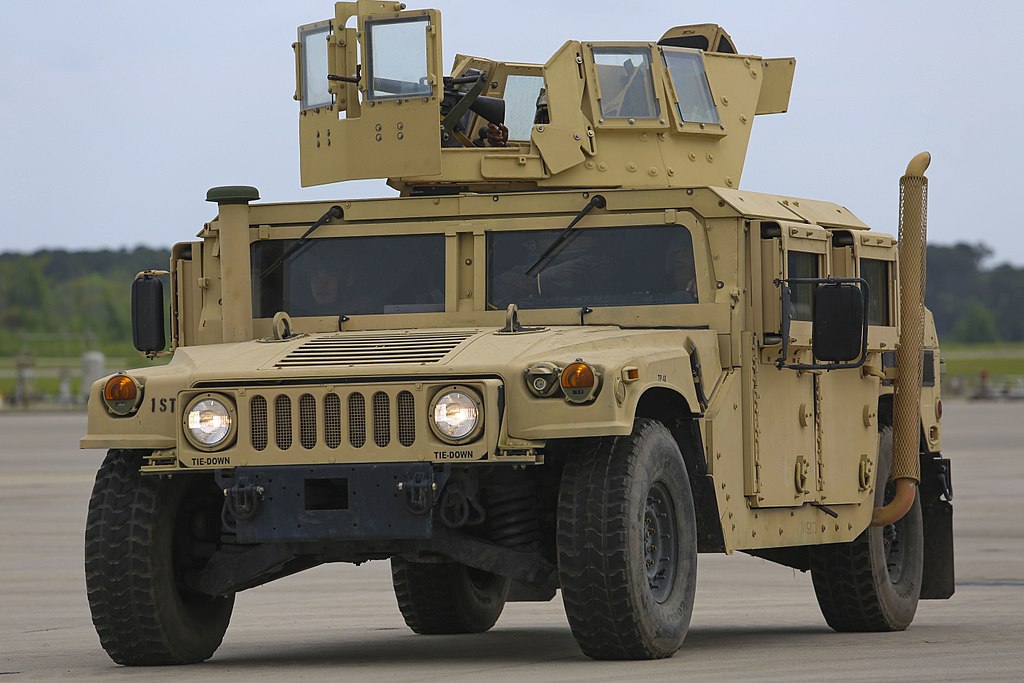 In 1979, the U.S. Army drafted specifications for a High Mobility Multipurpose Wheeled Vehicle, or HMMWV for short, better known as Humvee. They released them to the public in hopes of finding a company to build the new military troop transports. A total of 61 companies initially showed interest in the project, but when the deadline for prototypes hit, only three had submissions, Chrysler, Teledyne Continental and AM General. After putting more than 600,000 miles on the prototypes during testing in conditions ranging from arctic to desert, the US Armed Forces awarded AM General the government contract for 55,000 vehicles on this day in 1983. 
The Humvee would first see combat during the US invasion of Panama in 1989 before seeing heavy action in the Gulf War two years later. AM General marketed a civilian model known as Hummer H1 starting in 1992, in part thanks to pressure from Arnold Schwarzenegger. He practically begged to purchase the military vehicle. After General Motors bough the brand in 1999, they'd release the smaller H2 and H3. However, financial troubles at General Motors forced them to shut down Hummer in 2010.


While efforts to revive the brand overseas fell short, General Motors is now bringing it back as a fully electric truck from GMC. The truck will cost more than $100,000, probably because it does a crab walk. However, if you're a purist, it isn't too hard to find a military HUMVEE at auction, although getting a title can prove difficult.