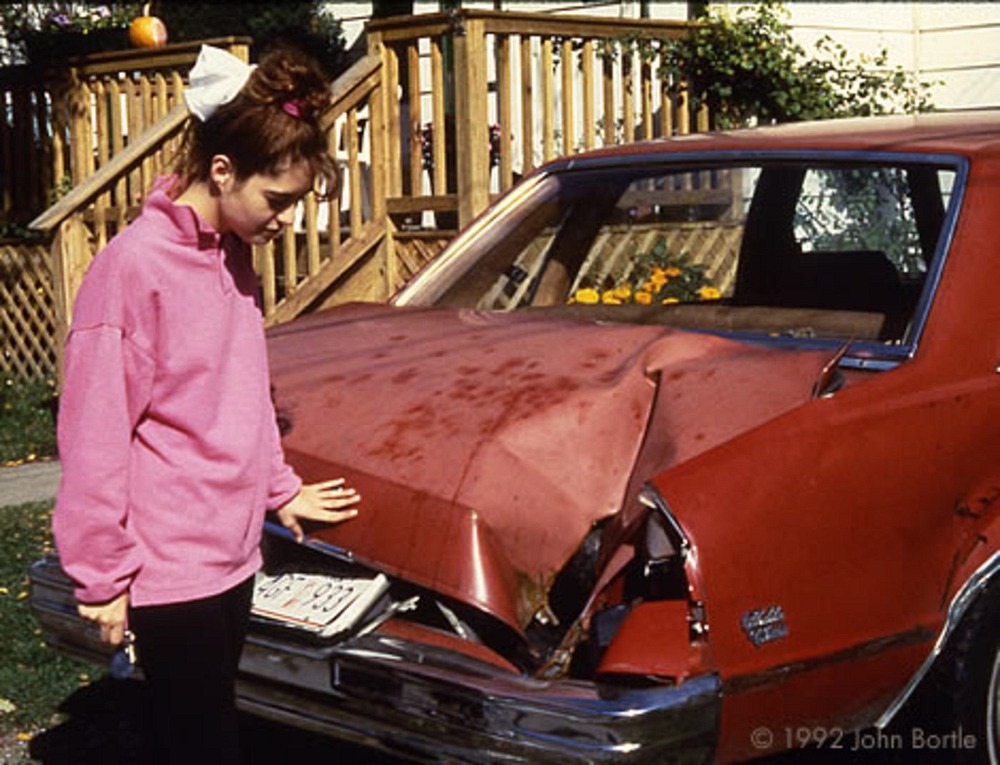 Something out of this world happened on this day in 1992 when a meteorite struck a parked 1980 Chevrolet Malibu in Peekskill, New York. Thousands of people looked on that evening as a meteor, later discovered to be 4.4 billion years old, lit up the sky over the East Coast of the United States. Upon hearing what teenager Michelle Knapp, owner of the Malibu, described as a "three car crash," she ran outside to discover a hole had been blown in her car's trunk. Despite the damage, her $300 Malibu was soon worth $10,000 to a meteorite dealer. She was also able to sell the sulphur smelling, 26 pound meteor itself for $69,000 to a group of collectors.
The Peekskill meteorite is one of the most historic meteor events in recent history. It's entrance into earth's atmosphere was witnessed by many people across the eastern half of the United States. The meteor broke up as it crossed over Kentucky before moving over West Virginia and Pennsylvania in a north-northeast direction. As it entered the Earth's atmosphere it slowed from 8.8 miles per second before to 164 miles per hour, the speed it was traveling when it smashed into the Malibu. It barely missed the gas tank en route to the ground beneath the car, where it left a small impact crater.
Today the car and the main mass of the meteorite are housed at the Macovich Collection of Meteorites. Parts of the meteorite are also at the American History Museum and the Field Museum in Chicago.