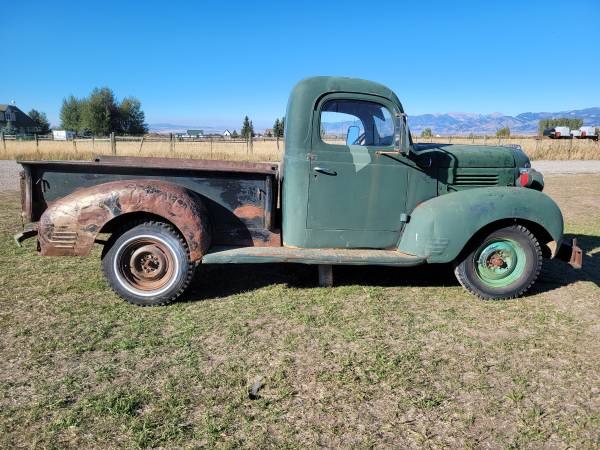 Chances are, you're more familiar with PT-109, the ill-fated patrol torpedo boat commanded by John. F. Kennedy during World War II, than you are with PT105. Rightfully so, seeing as nobody ever made a movie about PT105. That's understandable, seeing as the story of PT105 is not quite as exciting, seeing as it's a fairly run of the mill pickup truck made by Plymouth in 1940. The thing is, Plymouth didn't make a whole lot of trucks, and only 6,879 that year, making this example found on Craigslist outside of Bozeman fairly rare. Yet, as we know, rare does not always mean valuable. So for just $4,500 you can bring this 1940 Plymouth truck PT105 home and do whatever you want with it. Restore? Sure! Hot rod? Probably. While you figure out your build, let's see what's included.
These trucks came from the factory with a 201 cubic inch straight-six that pumped out a whopping 79 horsepower. The three speed, floor shift transmission put power to the rear wheels, allowing you to carry at least a 1/2 ton worth of cargo in the bed. Not to shabby, but this won't won't be hauling anything without a little elbow grease. While what appears to be the original engine is under the hood, it doesn't run, or at least the seller states they haven't tried to start it. The good news is it does turn over freely.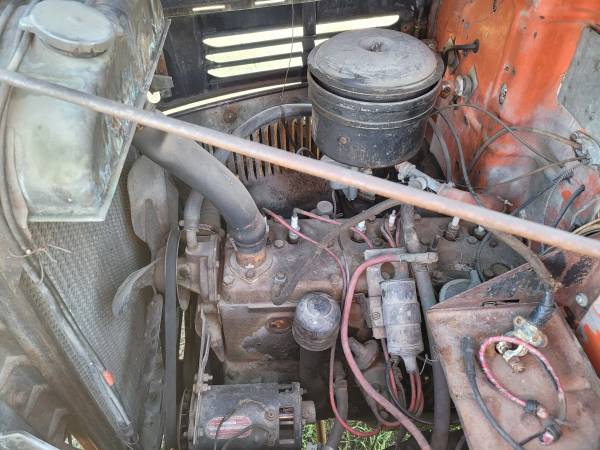 1940 Plymouth Truck Condition
The condition of the rest of a the truck remains a mystery, as this seller doesn't offer too much info. In fact, they offer zero beyond "Very little rust. Motor turns freely. Pretty complete." Pretty complete, huh? I mean, from the pictures, It appears the door cards, glove box, speedometer and some grille inserts appear to be long gone. For an 80-year-old truck, I guess that's pretty complete.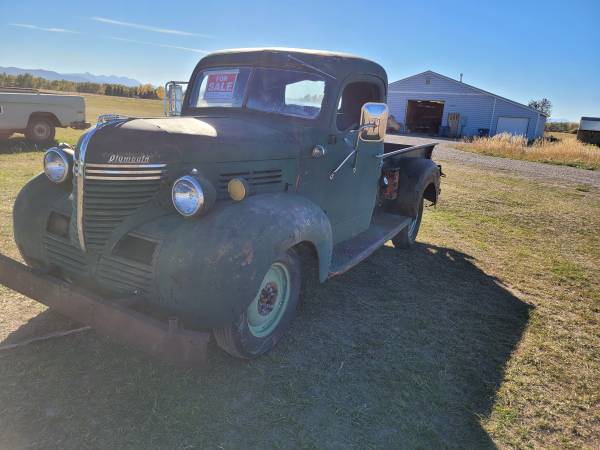 Plymouth built these on a Dodge chassis, so rest assured this entry-level car company didn't just slapped a truck body on its car frame and call it a day. Judging on the condition of the truck as it sits, I see this ending up hot rodded. While I would say that's a shame, in this case, if that's what it takes to get this classic pickup on the road, I'm OK with it. It would be swell to see it restored, seeing as there are not many left. Alas, I'm not the one shelling out the cash. Are you? If so, what are your plans with this vintage truck?