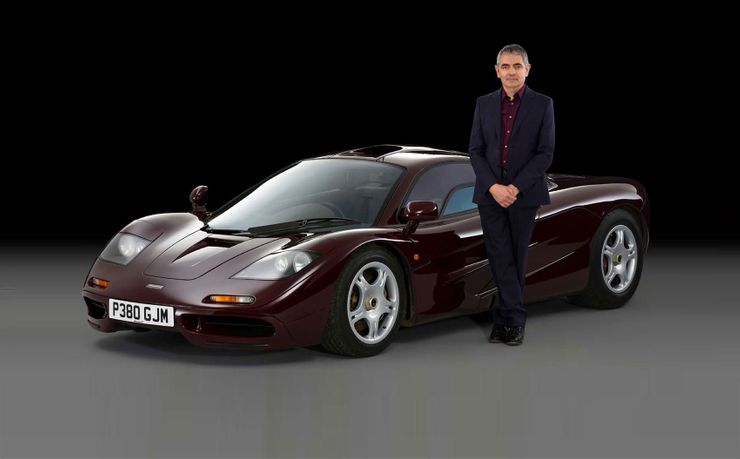 You likely know British actor and comedian Rowan Atkinson better as Mr. Bean, the obnoxiously mute child stuck in an adult's body. Well, when not cruising around in an Citron Green Austin Mini as Mr. Bean, Atkinson often finds himself at the helm of some of the world's finest cars. The real-life Atkinson is a major petrol-head who has collected, among others, vehicle from Rolls-Royce, Mercedes-Benz and Aston Martin. Perhaps his most prized possession, at least in the late 1990s, was a 1-of-150 1997 McLaren F1. It was while driving that car on this day in 1999 that he rear ended an elderly couple, causing major damage to his rare super car.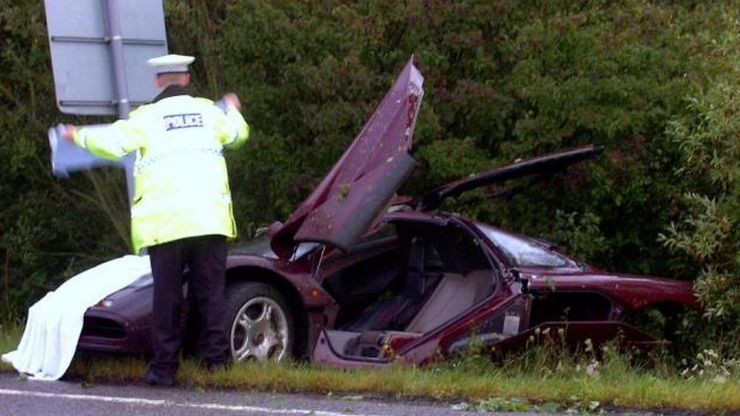 While Mr. Bean is well known for completely disregarding the well being of others, Atkinson took immediate care to check on the couple after the expensive fender bender. Finding them to be in good health, Bean awaited a tow truck for his wrecked McLaren, which he reportedly bought new for about $800,000 USD. Wyreview Motors transported the smashed vehicle, the fasted road production car built up to that point, to their shop. The owner of the garage then transported Atkinson to his final destination, although it was a silent drive according. The owner supposed Atkinson kept his mouth shut for fear or saying something that would be spread to the press.
Rowan Atkinson's second McClaren crash
McLaren took the car from Wyreview back to their surrey shops. Atkinson's super car came equipped with a 6.1L V12 engine that produced 627 horsepower. Flat out the car could achieve a top speed of 240 miles per hour. Not wanting to give up his dream car, Atkinson ordered it fixed. Fast forward a dozen years and we find Atkinson at the wheel of the same car and in a familiar place, wrecked on the side of the road. This time a run in with a street sign put the car out of commission. Once again, it would be resurrected.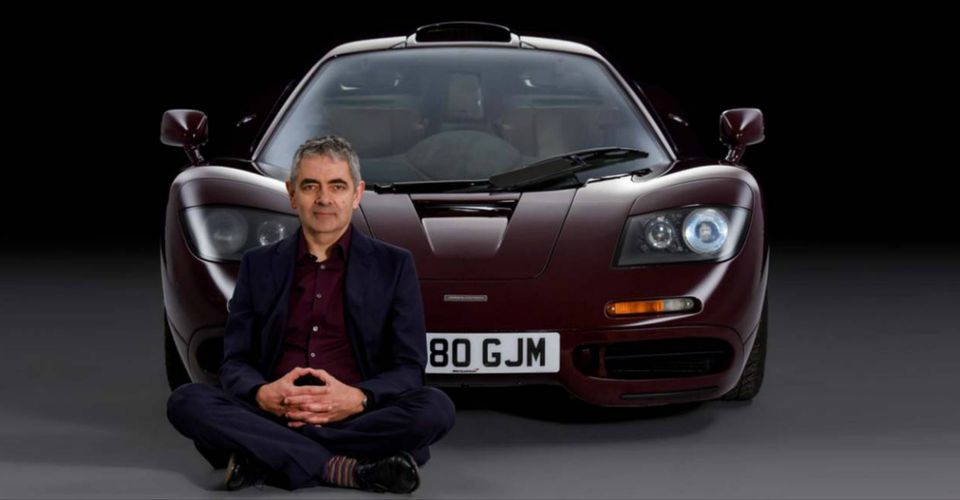 Following a second set of repairs Atkinson continued to drive the car, racking up more than 40,000 miles. After 17 years of ownership and two wrecks, he sold the McLaren F1 for a $12.2 million. That's a quality investment. Undoubtedly he used the money to expand his collection. His garage currently or previously held a a 1951 Aston Martin, an Acura NSX and a Mercedes-Benz SLS AMG.