It may not be a Hemi, but it's got a V8! This 1971 Dodge Charger for sale just popped up on Craigslist near Tacoma, Washington, with the seller claiming it to be a single family car since new. This basic muscle car is a little rough around the edges and it's showing a little gray (literally, see below for the primer shots), but it'll clean up well. With cars like this going for near $30,000 in slightly better condition, I believe this here's a pretty dang good deal. Let's take a closer peek.
This green Dodge Charger 500 is equipped with the 318 V8 and an automatic, possibly the same ones it left the factory with, but it doesn't say for sure. Correct me if I am wrong, but with base muscle, I believe matching numbers are less critical to value. In any case, it may not be the most exciting drive train available, but it will certainly get you where you're going. Better yet, it's said to run and the car drives, making this project that much more enticing.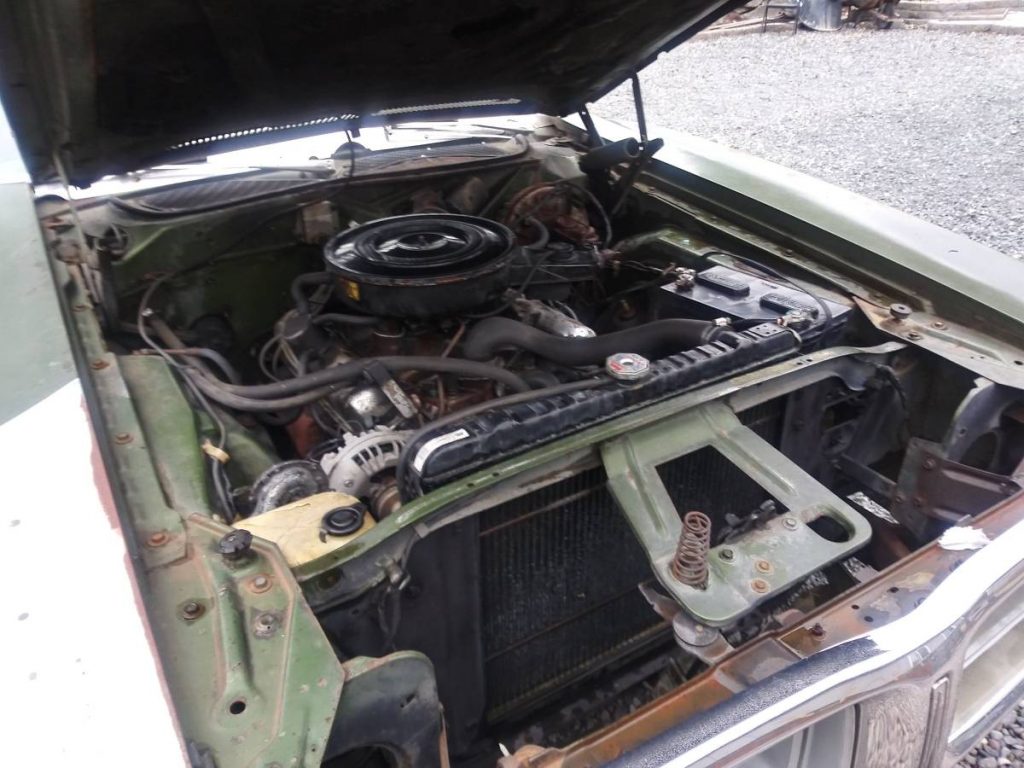 1971 Charger Interior & Exterior Condition
Inside we find a green bench interior to match the outside color. It appears to be in pretty decent shape, aside from a torn up driver's seat area. No doubt someone can reupholster that and make it good as new. The backseat looks to be in pretty primo condition as well, though tired. There's even carpet!
The outside is where this car runs into a bit of trouble. While there doesn't appear to be much rot(even the floors look good from the pics!), there is some surface rust and spots covered in primer. You know what that means: bodywork. Whether it's all metal or a bondo special is not said, so bring a magnet when you go check out this cheap muscle car for sale.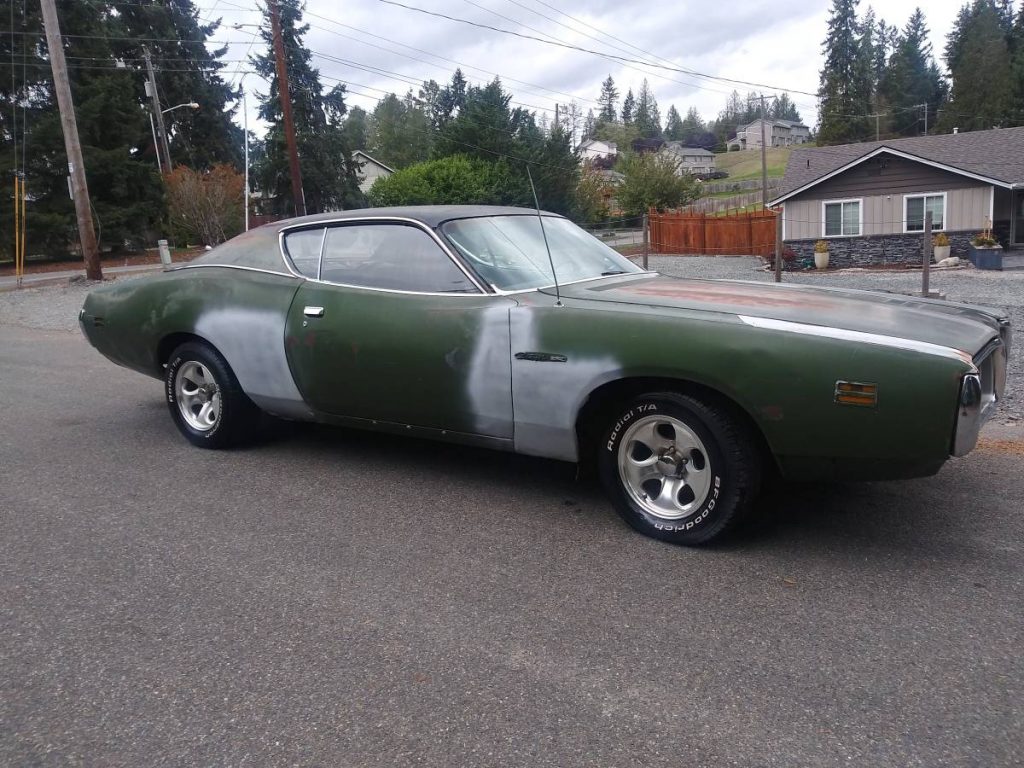 Finding a early 1970s muscle car that runs and drives under $10,000 is no easy task these days. If this car is everything the seller says it to be, I'd say jump on it. In fact, I'd be on my way to pick this up myself if I didn't have a full stable. What do you think? Is paying $8,800 for Mopar muscle a smart move, even for a base Dodge Charger? Let us know in the Facebook comments.