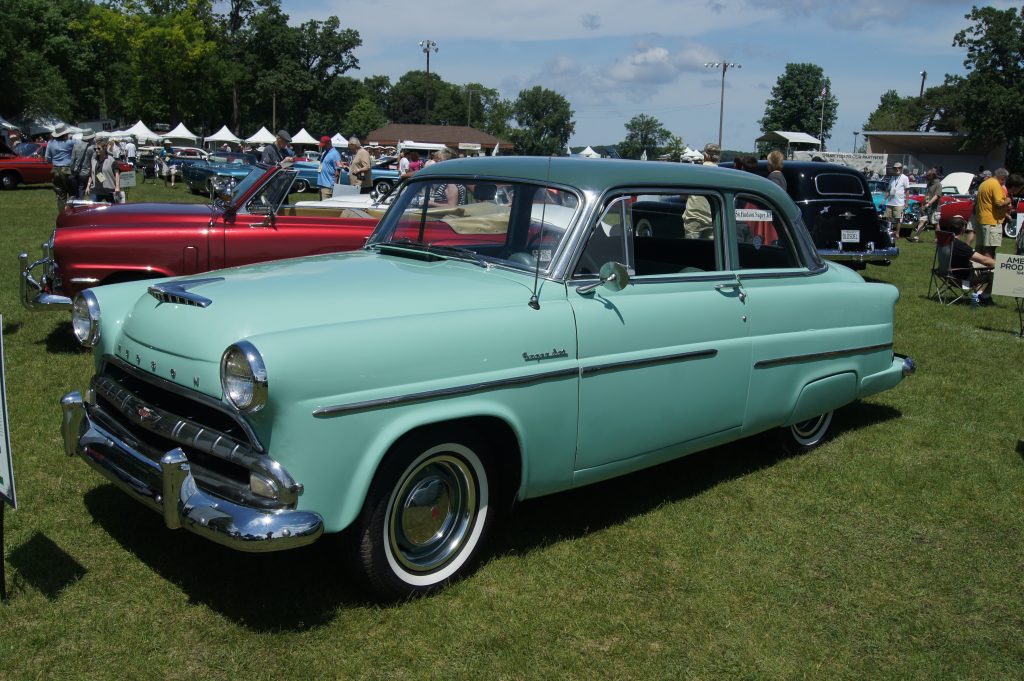 The last true Hudson left the assembly line on this day in 1954 following the May 1, 1954 merger with Nash to form American Motors. The name Hudson would live on for three more production years as rebadged Nashes, the last of those leaving the factory on June 25, 1957.

The founding of Hudson occurred on February 20, 1909 by eight Detroit businessmen. They received financing for the company from Joseph L. Hudson, a department store entrepreneur, which led to the name. Hudson set a record for most cars sold in an automaker's first full year of production at 4,508, putting it in 17th place in the industry for sales at the time. A high placement considering the huge number of automakers in business during the era. The rapid sales led to the need for a larger factory, which opened on this same date, October 29, in 1910.
Up until 1948, Hudson automobiles had all been built with body on frame construction. When Hudson introduced their "step-down" body they marketed it as safer, more comfortable and easier to control. This new design was the precursor to modern unibody constructed automobiles.
Also, it's my mom's birthday. Happy birthday, Mom! I'll see you tonight!