Maurice Wilks, fften regarded as one of the most forward thinking automotive engineers the industry had ever known, passed away on this day in 1963. Wilks began his engineering career at Hillman in 1922. He went on to spend two years with General Motors in the mid 1920 before returning to Hillman. After another brief stint he accepted a position as chief engineer at Rover Company in 1930.
His accomplishments at Rover include the introduction of the first gas turbine automobile. He then headed development of the Land Rover alongside his brother Spencer. A series of promotion between the end of WWII and 1962 would lead to Wilks to being named chairman of Rover, a position he held at the time of his death.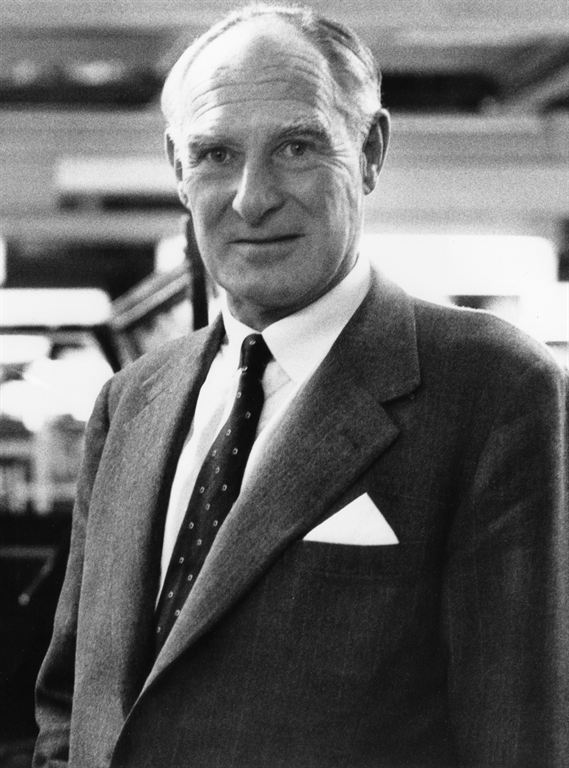 "The first prototype had a distinctive feature — the steering wheel was mounted in the middle of the vehicle. It hence became known as the 'centre steer.' It was built on a Jeep chassis and used the engine and gearbox out of a Rover P3 saloon car. The bodywork was handmade out of an aluminium/magnesium alloy called Birmabright, to save on steel, which was closely rationed. The choice of colour was dictated by military surplus supplies of aircraft cockpit paint, so early vehicles only came in various shades of light green. he first pre-production Land Rovers were being developed in late 1947 by a team led by engineer Arthur Goddard." — Excerpt from Wikipedia entry about the development of the Land Rover.